So I switched to Public Mobile
My usual advice for cellular phones and carriers:
Don't sign a contract, ever.
Don't buy a phone from a carrier, buy it from the manufacturer instead.
Insist on an unlocked phone, so you can switch carriers easily, and you can travel internationally without having to worry about crazy roaming charges.
Shop around, despite there only being 3 real carriers in Canada, they all have 'budget' brands and other MVNOs.
I've previously been on Speakout, Virgin, and Koodoo. And I just switched to Public Mobile.
Public Mobile is an MVNO that's now owned by Telus, so you get access to the Telus / Bell national network.
Public Mobile is a bit different because it:
Has an option for a 90-day, 30-day, or 10-day plans
Offers data-only plans
Has discounts for automatic payments, referrals, and online community participation.
Prefers that you bring your own device, and won't try to sell you one.
Rewards loyalty and referrals with extra discounts
So I thought I'd give it a try.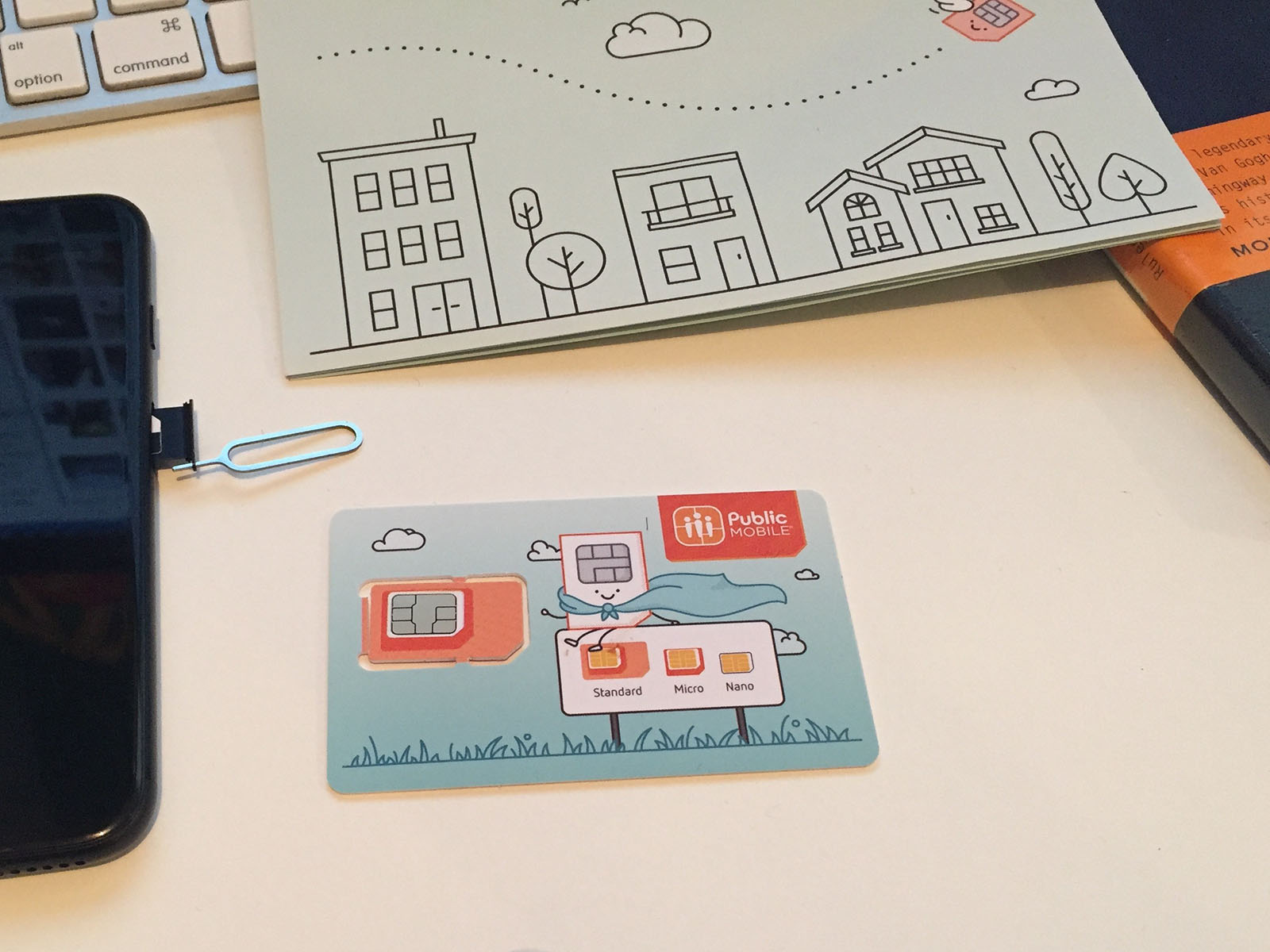 I ordered a SIM online. They're $10, but you get that shipping cost refunded once you sign up. It arrived in a couple of days.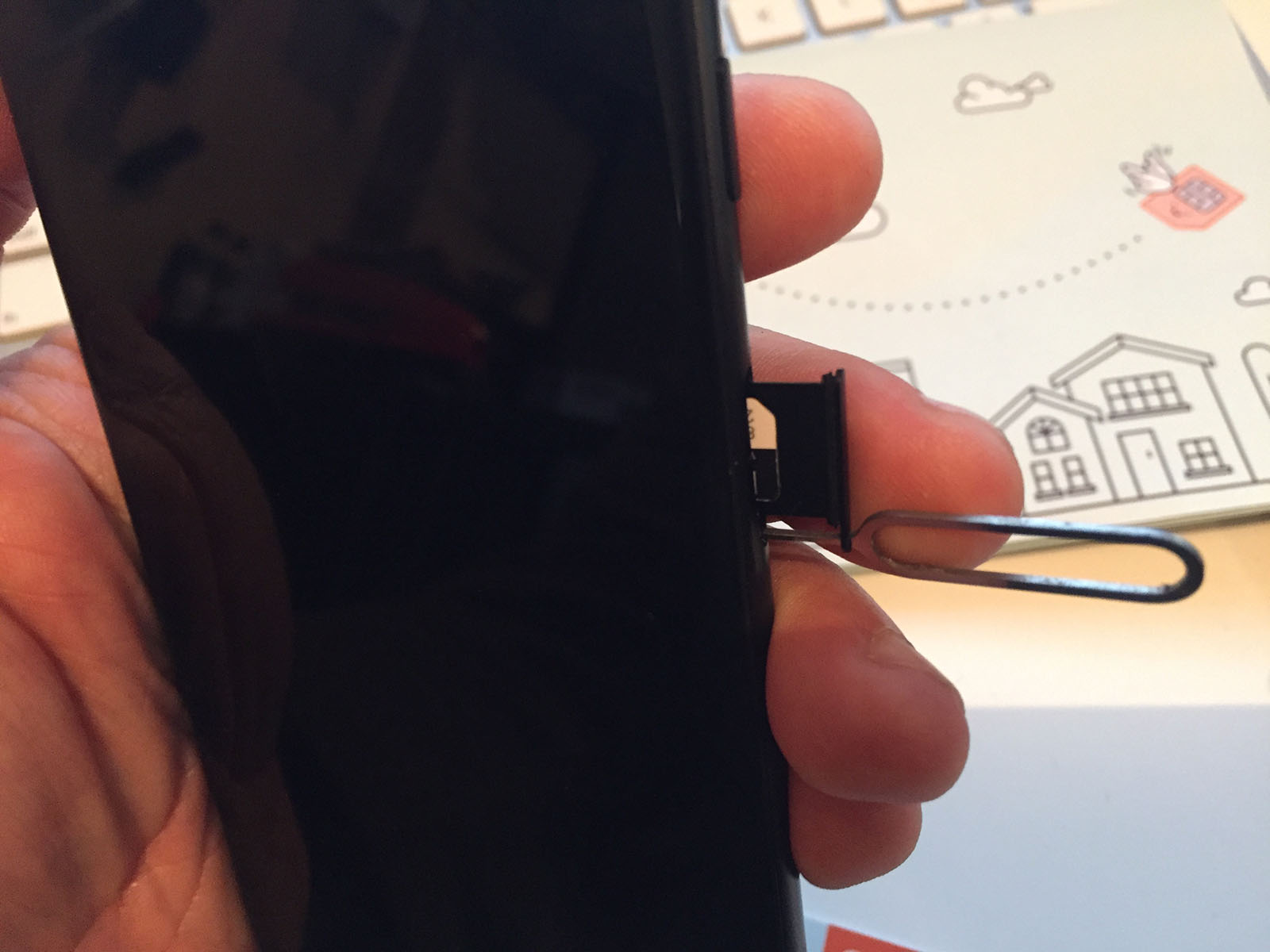 It was easy enough to swap SIMs. I took out my Virgin SIM and put in the Public Mobile one.
Then I went to the Public Mobile site and registered for an account and activated the SIM. At this point, I also ported my old number over from Virgin. I put in my account #, my name, and an alternate phone number. I uploaded a PDF copy of my last Virgin Bill.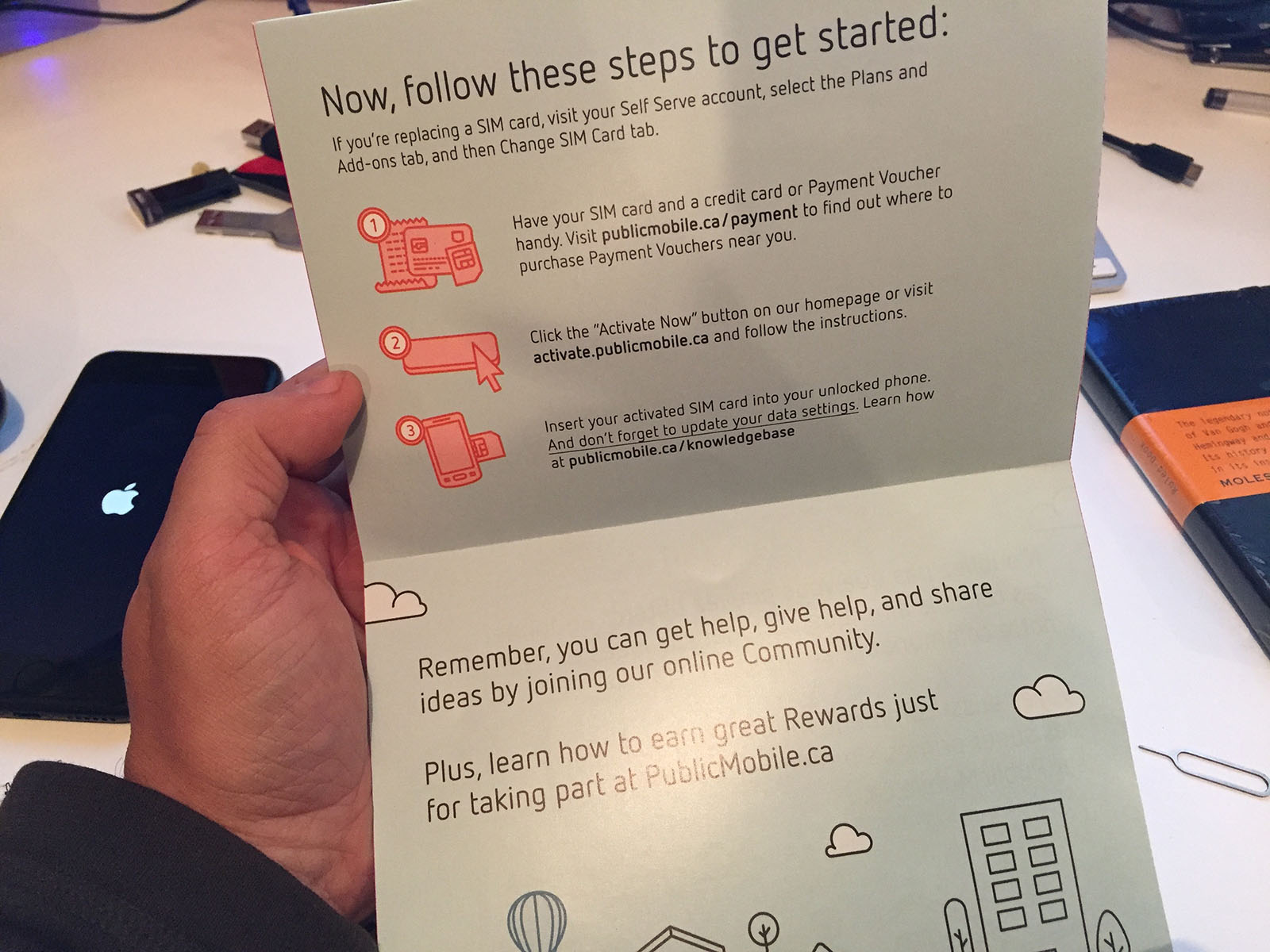 I followed the instructions to power up my phone, and presto, the switch was complete. It took a few minutes for the port of my old number to complete, but overall the process was less than 10 minutes.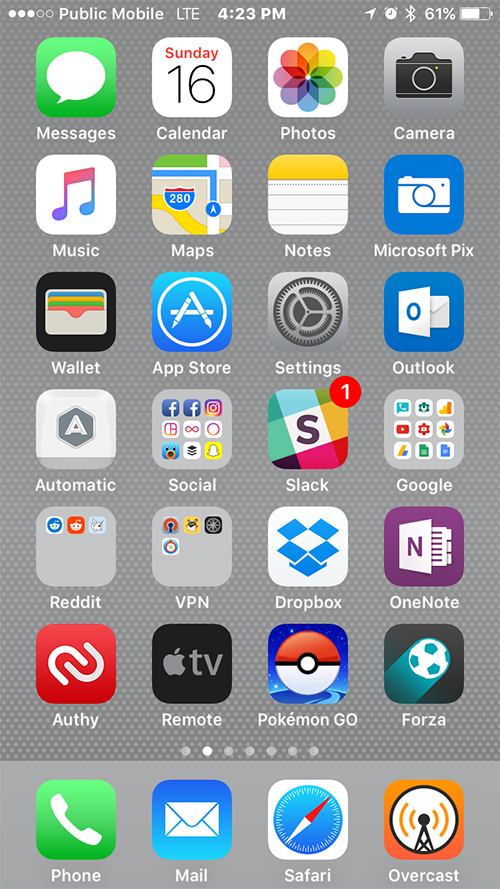 It works as expected. It's the Telus network, so LTE coverage and speeds are great. I didn't have to do any manual configuration of network settings or anything like that. It worked instantly.
It's been working just fine for the last couple of weeks.
Some advice if you're thinking of trying it out:
You need an unlocked phone[1]
Don't switch until near the end of your monthly billing cycle -- otherwise your current carrier will still charge you for a full month.
Send me an e-mail at

[email protected]

and I'll give you my referral number :-)
---
Apparently you can use Telus-locked phones as well. ↩︎