Our Evacuation Story, in Photos
Before the evacuation
Life was "normal."
The day before, at the dog park:
Morning
And the day of the evacuation started at the Hospital with Pam: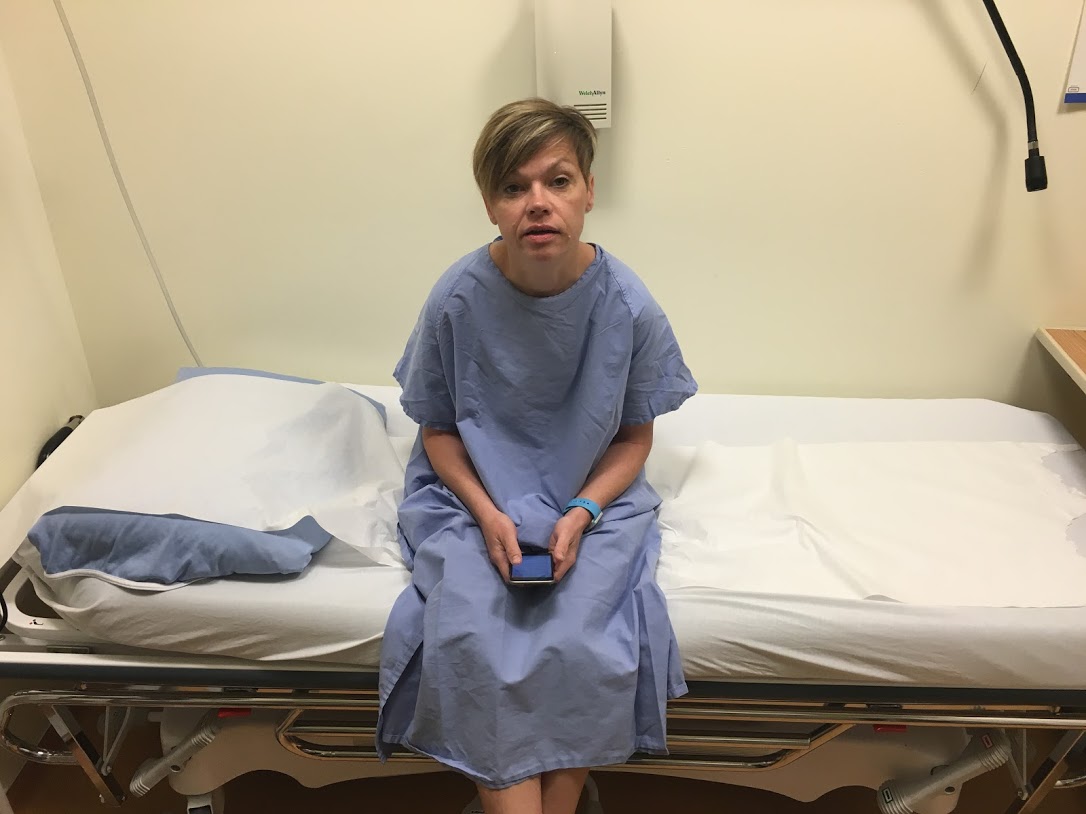 And since Pam was stuck there for most of the day, I picked up Maxi after his morning ECDP was over. He came to work with me, at École McTavish.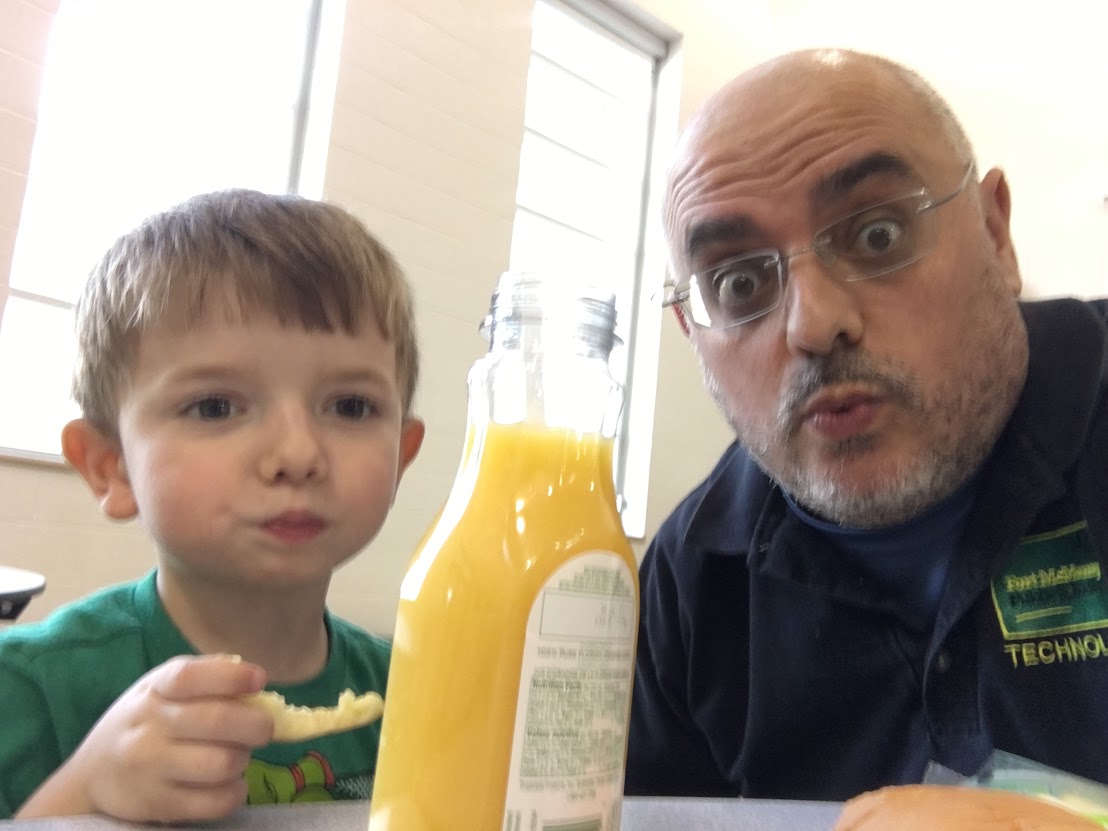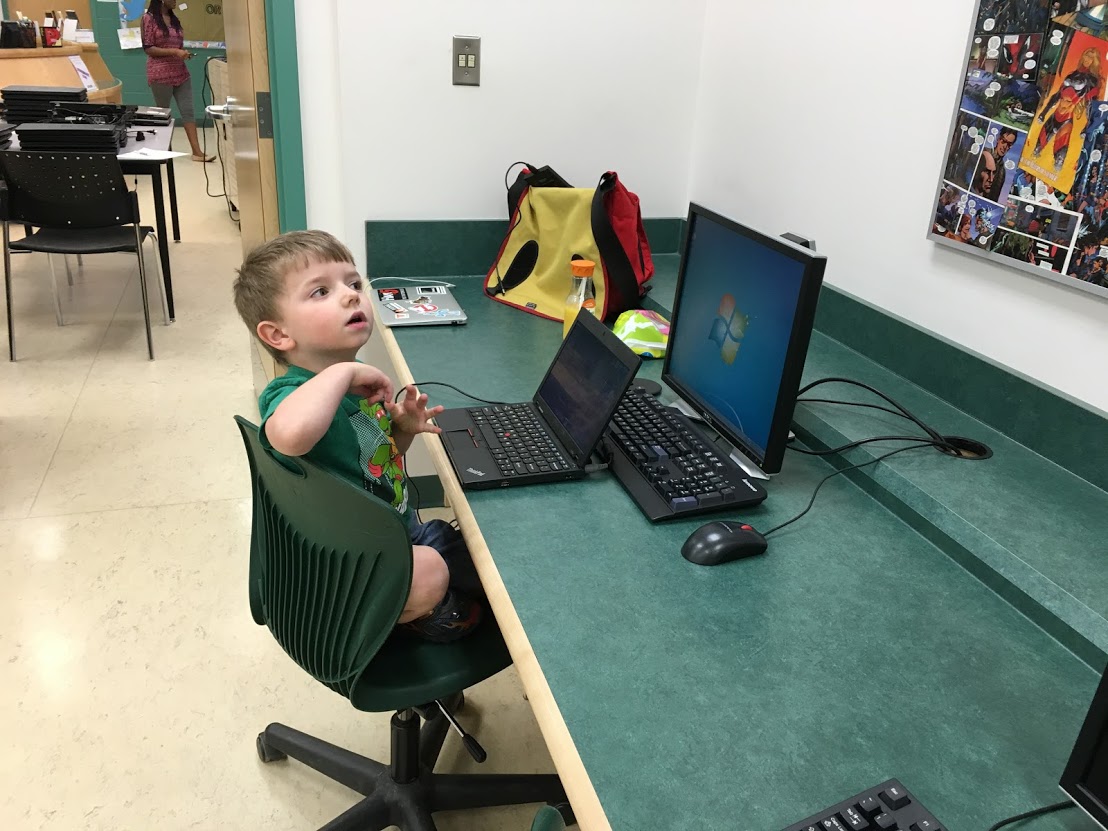 Afternoon
Maxi stayed with me at work. I was preparing technology for an upcoming exam.
Pam finally left the hospital, and this is what she faced as she tried to get to us to pick up Maxi: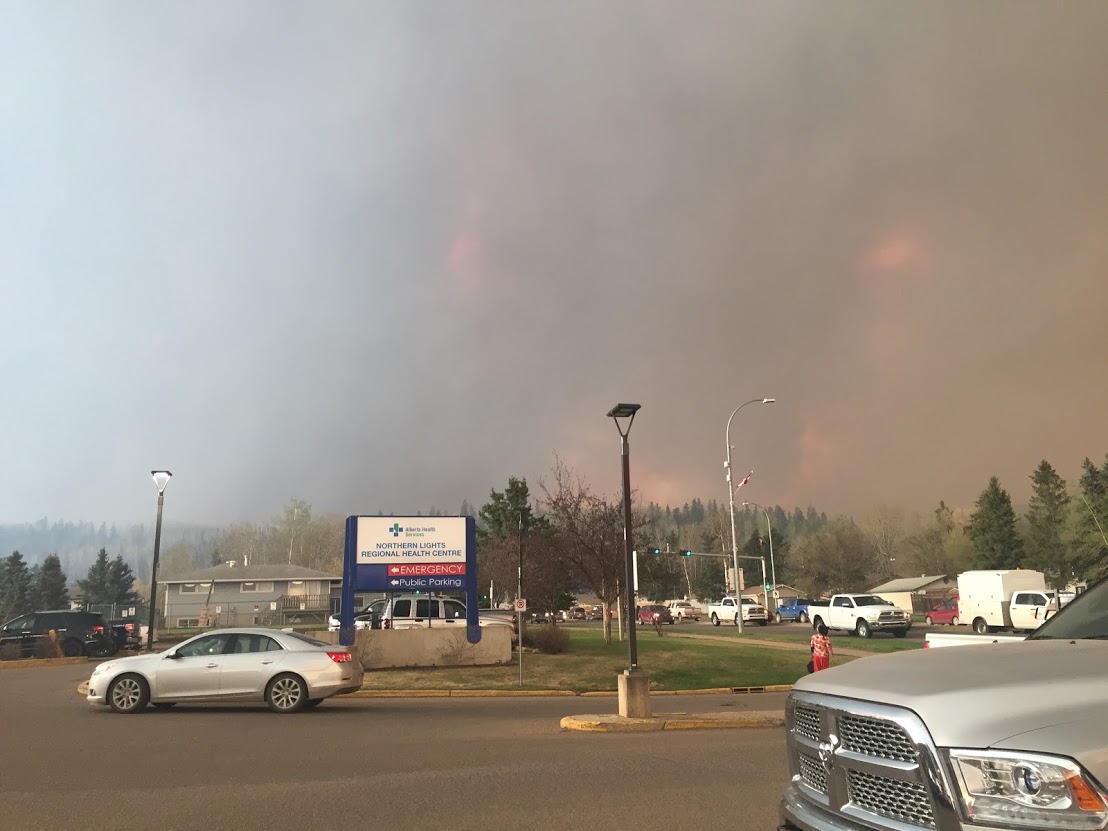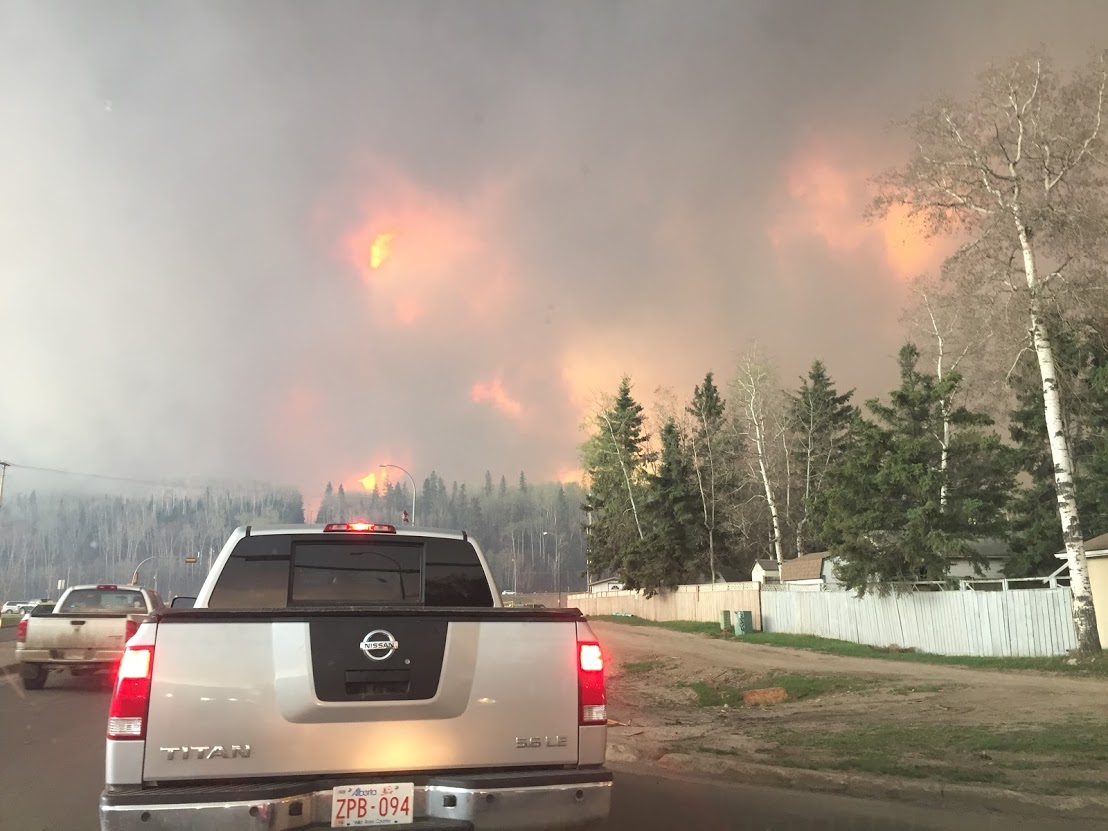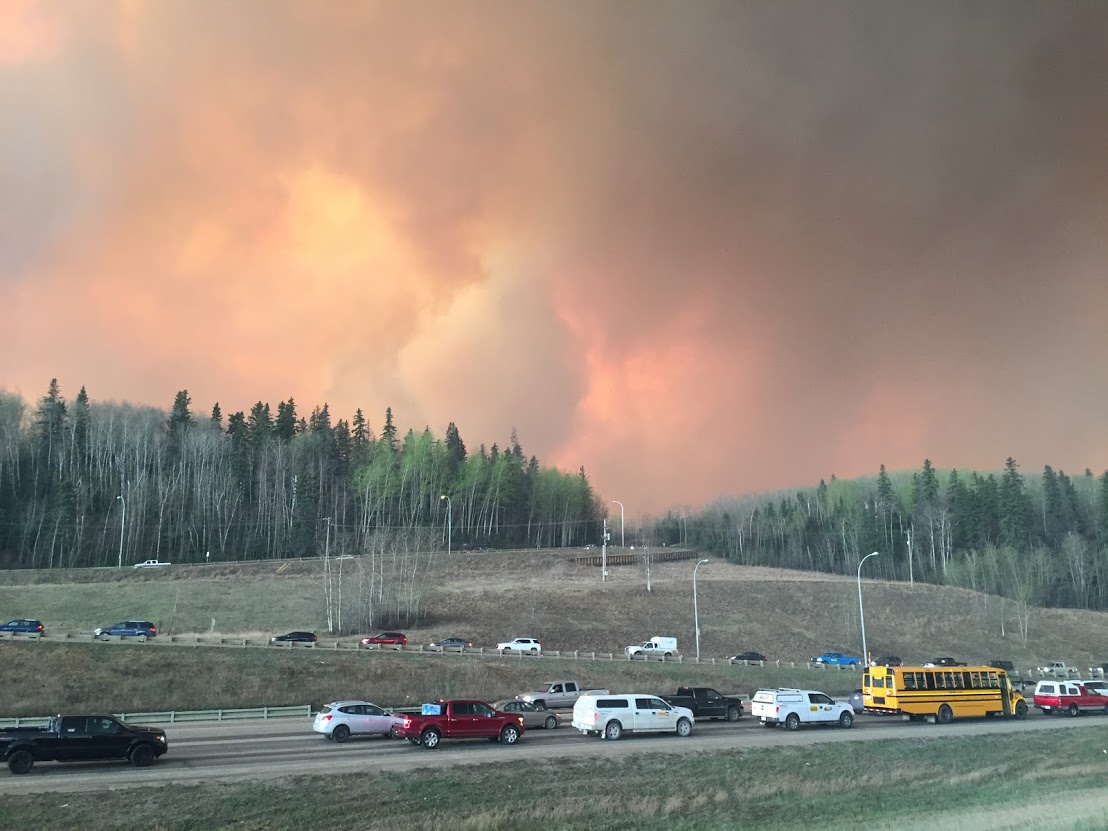 That's the Abasand neighbourhood on fire there, and a traffic jam on Highway 63. She needed to get across the river to us.
By this time, there was a 'voluntary' evacuation for Thickwood, which is our neighbourhood. So I decided to leave École McTavish and pick up our other kids at their school, École Dickinsfield. The smoke outside of École McTavish was surreal: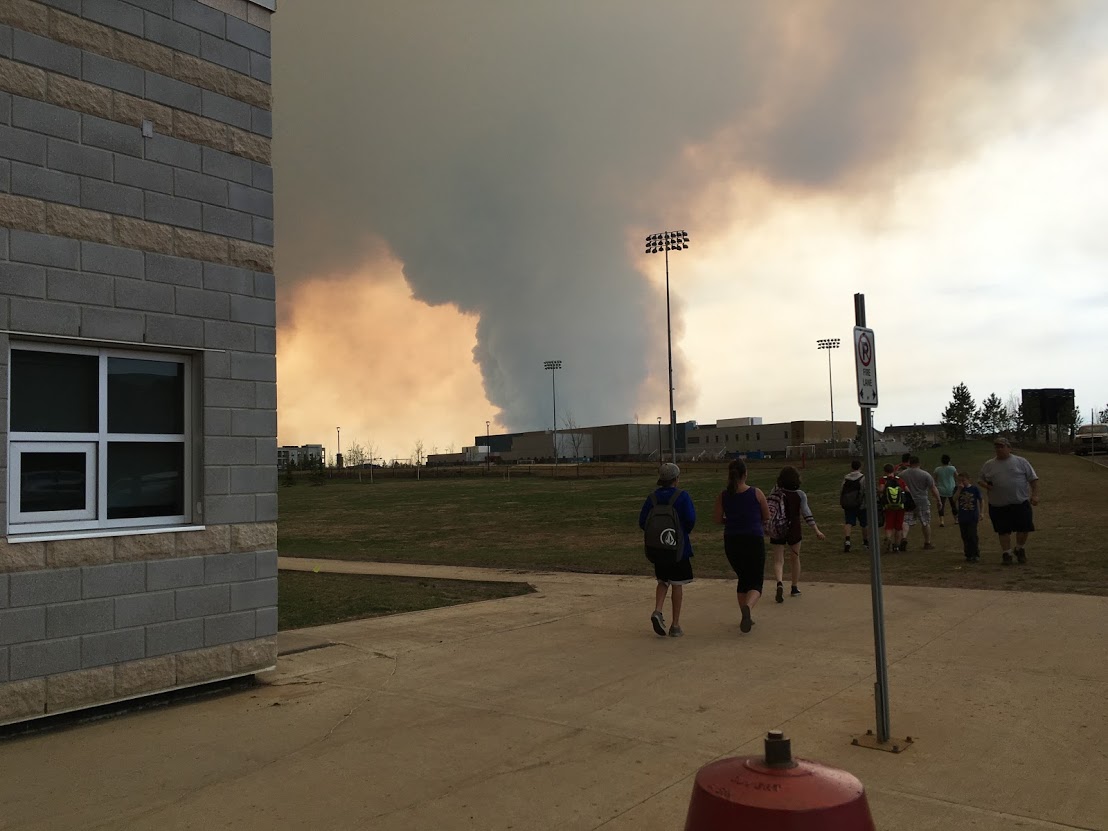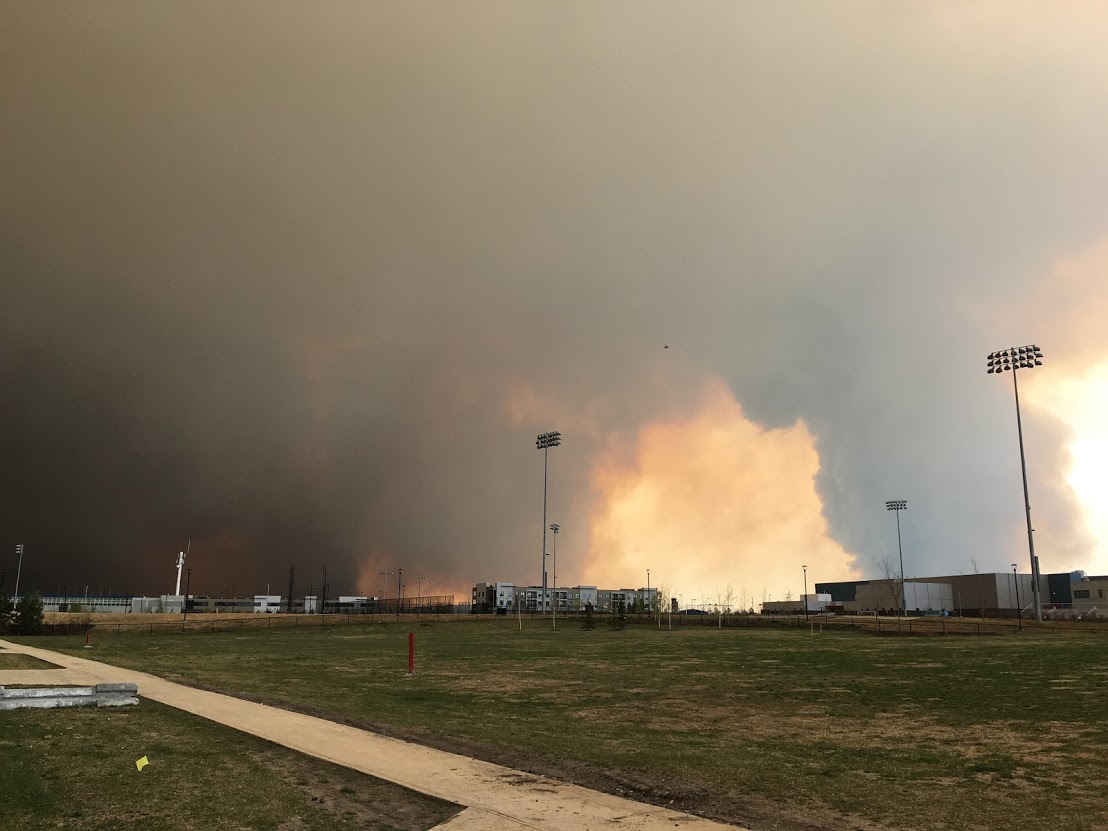 And the traffic was starting to pile up on Confederation Way & Thickwood Boulevard.
I told Pam to meet us at home if she could, and I'd get the kids at Dickinsfield. She was stuck in traffic trying to get to Thickwood.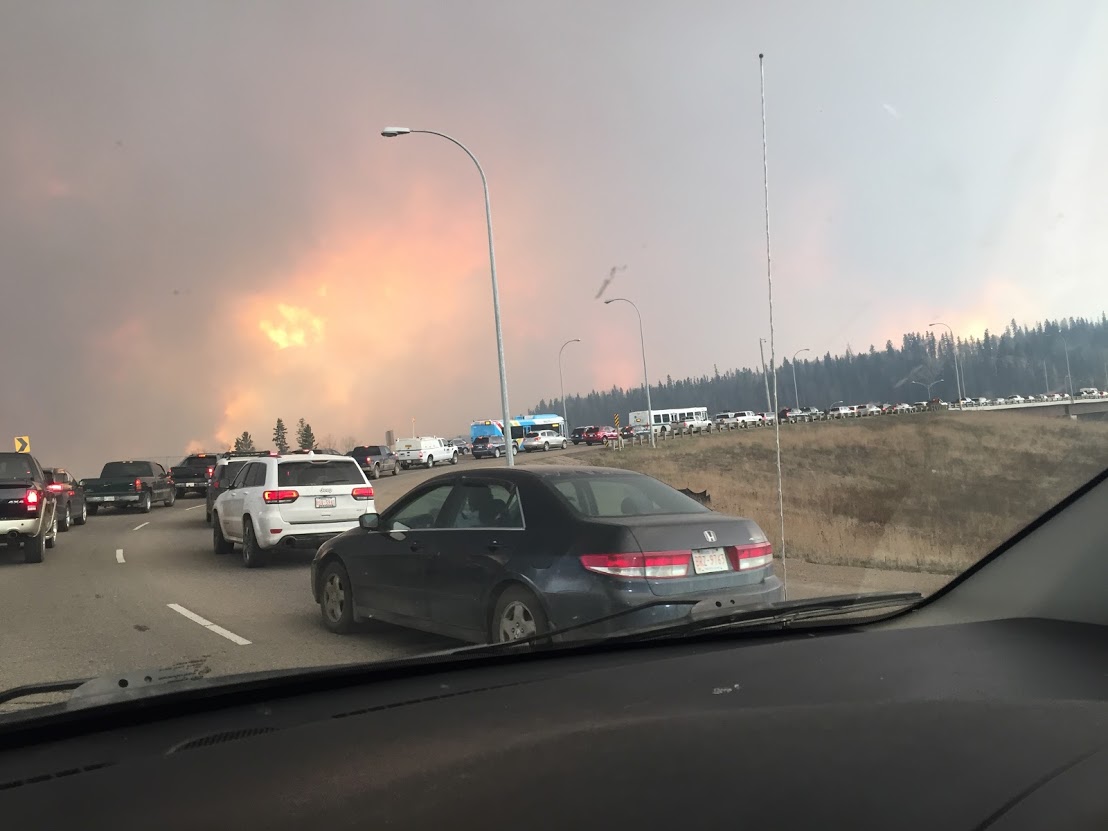 The scene at Dickinsfield wasn't pretty: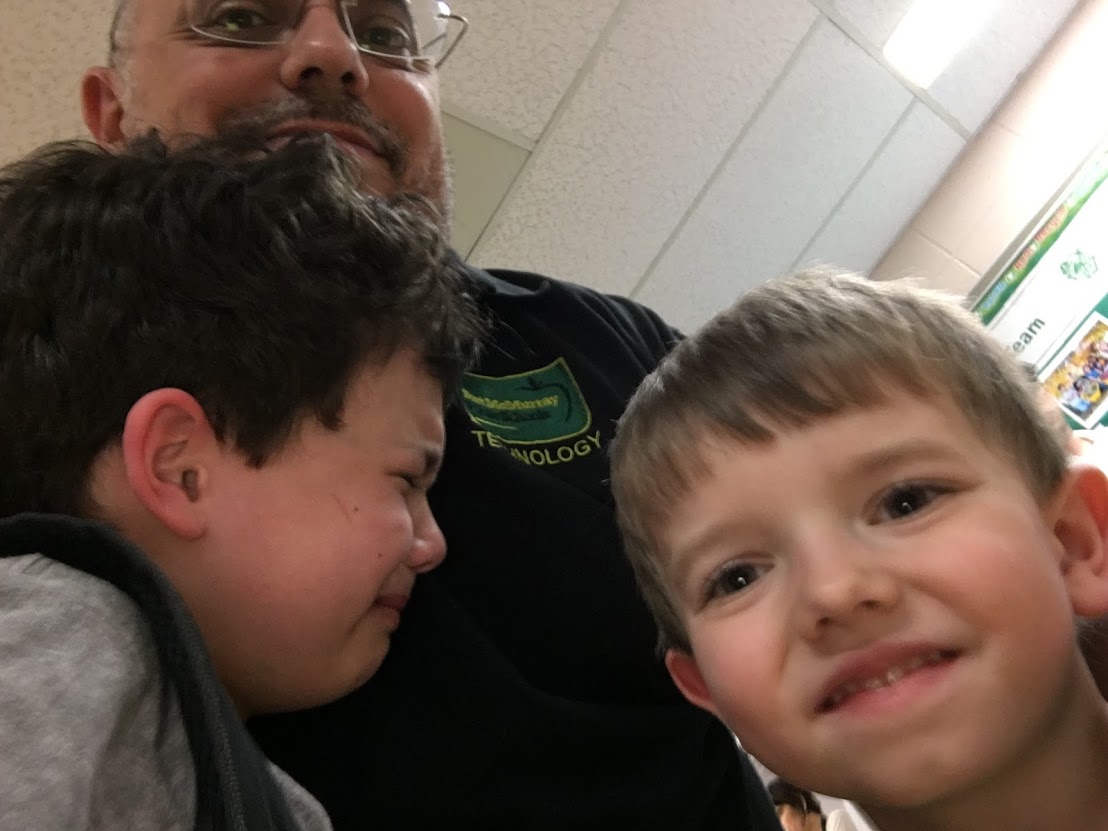 Xavier was upset, and there was real confusion about what was happening. Maxi still smiling, though.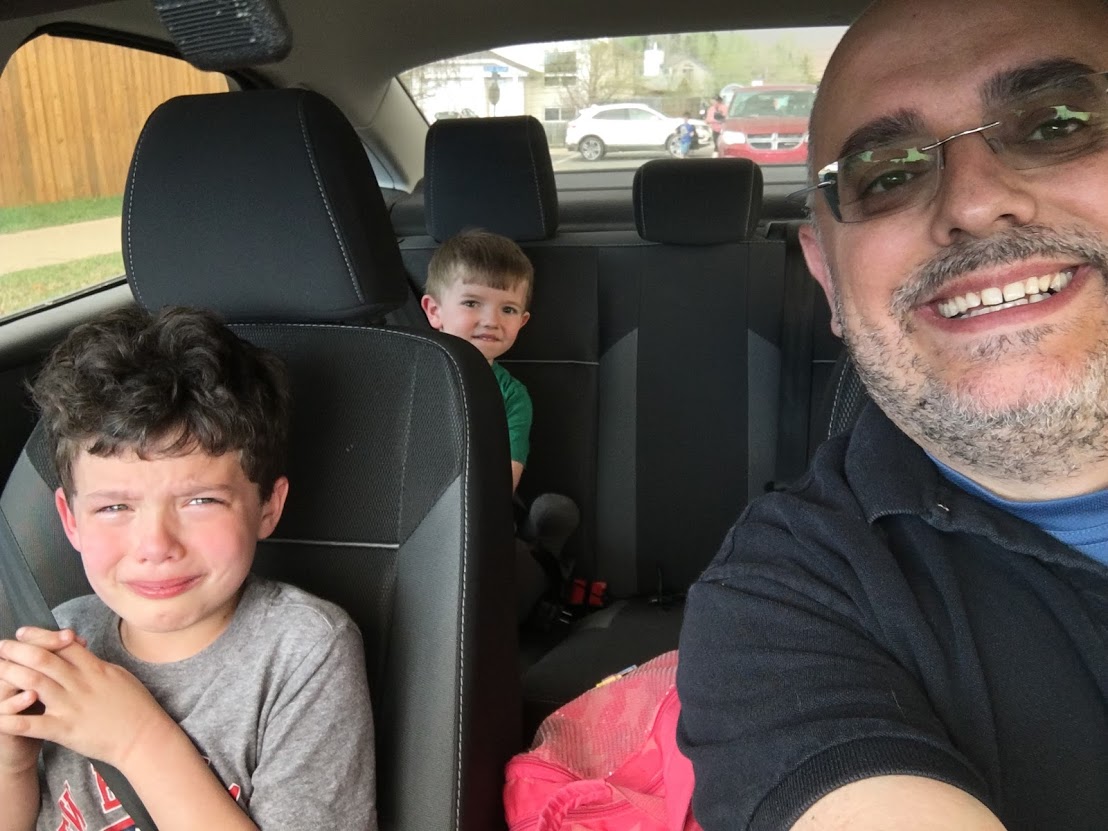 Home
Pam finally made it up to Thickwood, and filmed this clip just around the corner from our house.
At this point, the evacuation was still 'voluntary' but we started preparing anyway.
This was the view from our backyard: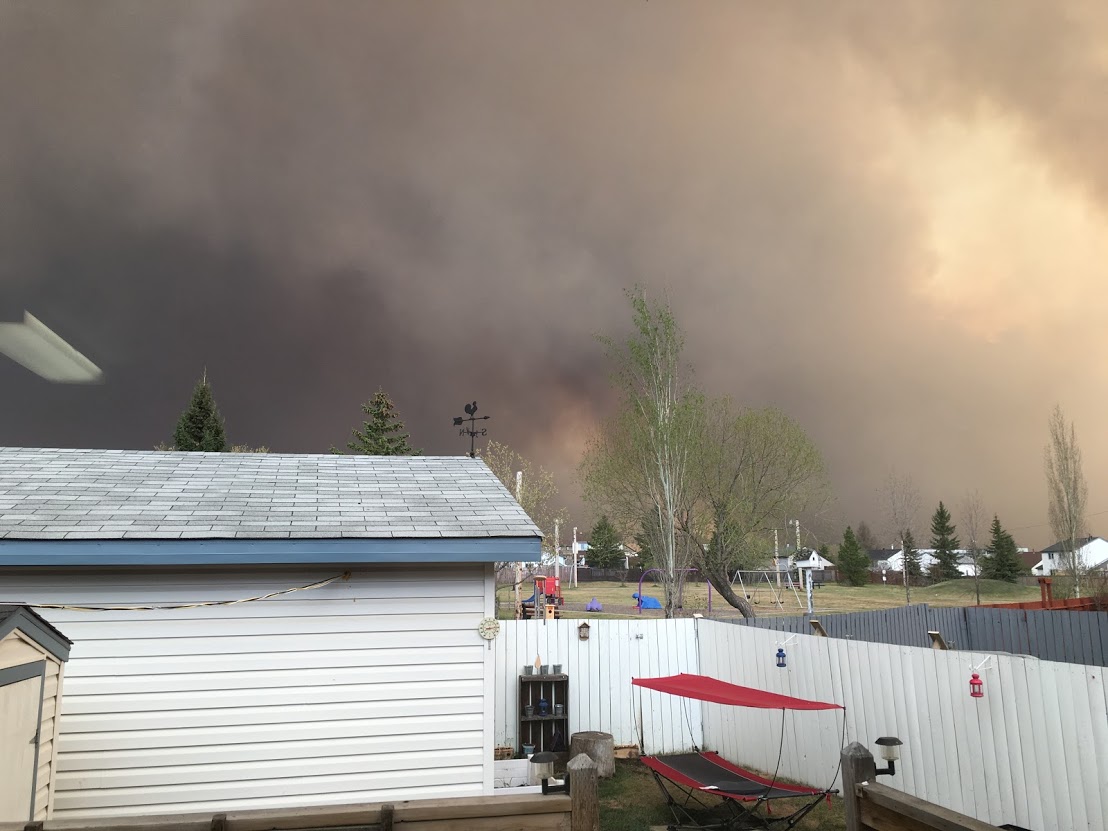 Evacuation
Once the mandatory evacuation was called, we loaded up our cars and headed out. Thickwood Boulevard was at a standstill.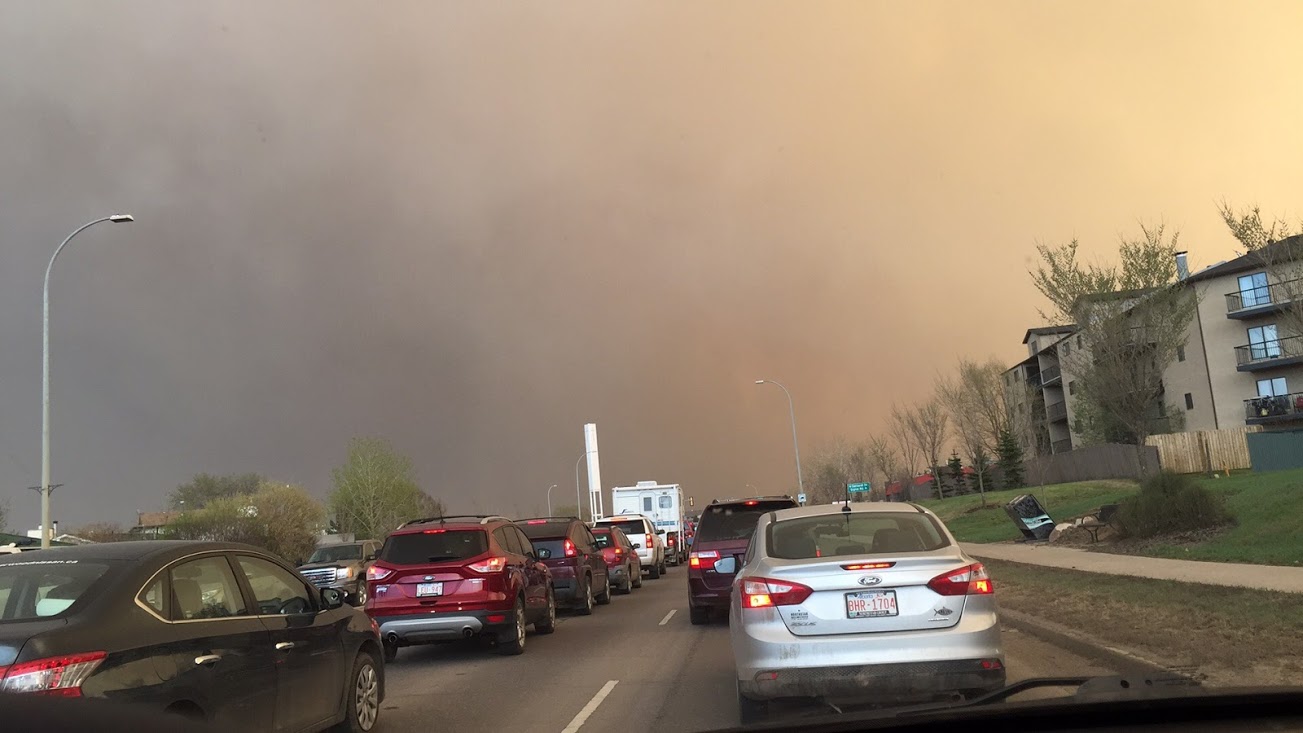 But at least Xavier's fear had passed. He rode with me in my car, while Carmen, Maxi, and our dog Earl joined Pam in her van.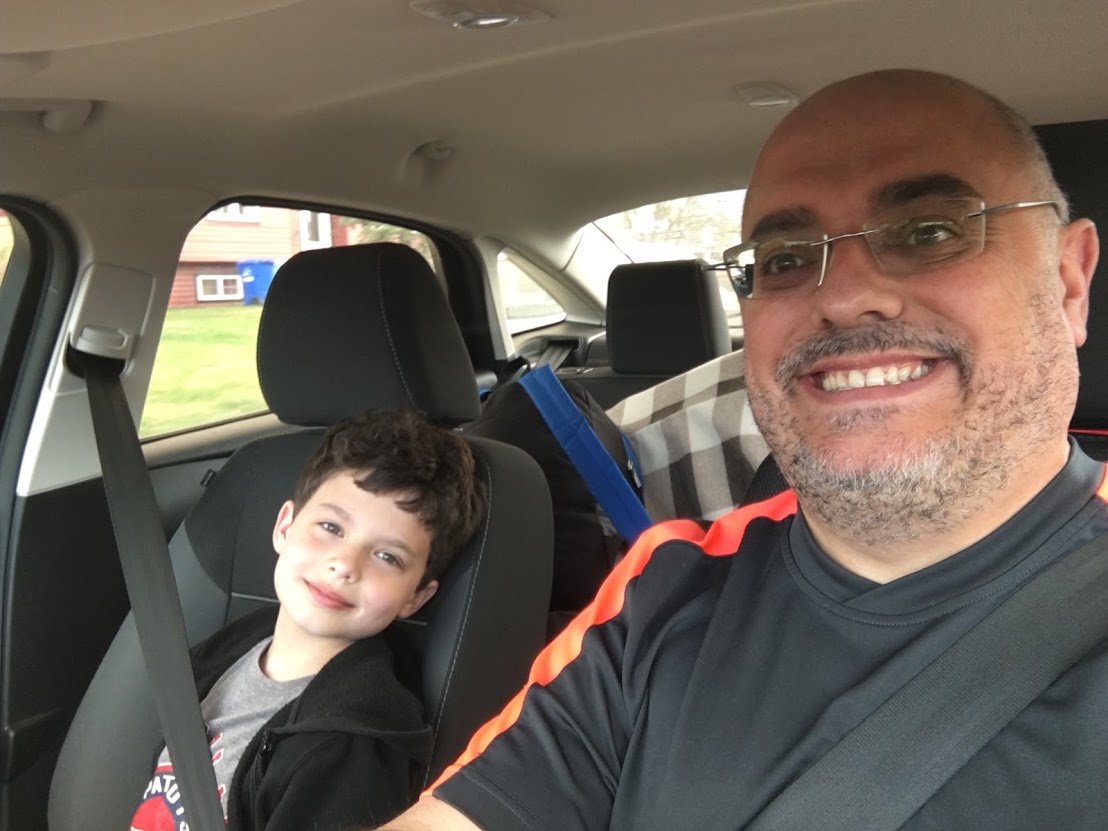 Here he is listening to the Emergency Broadcast System alert:
As you can hear, the way South was officially closed because the fire had crossed the highway. So we were supposed to head North.
My dashcam caught most of the evacuation. Here's a time-lapse version of the traffic jam and our route out of town:
(Also the uncompressed version, if you want to watch 3 hours of dashcam footage)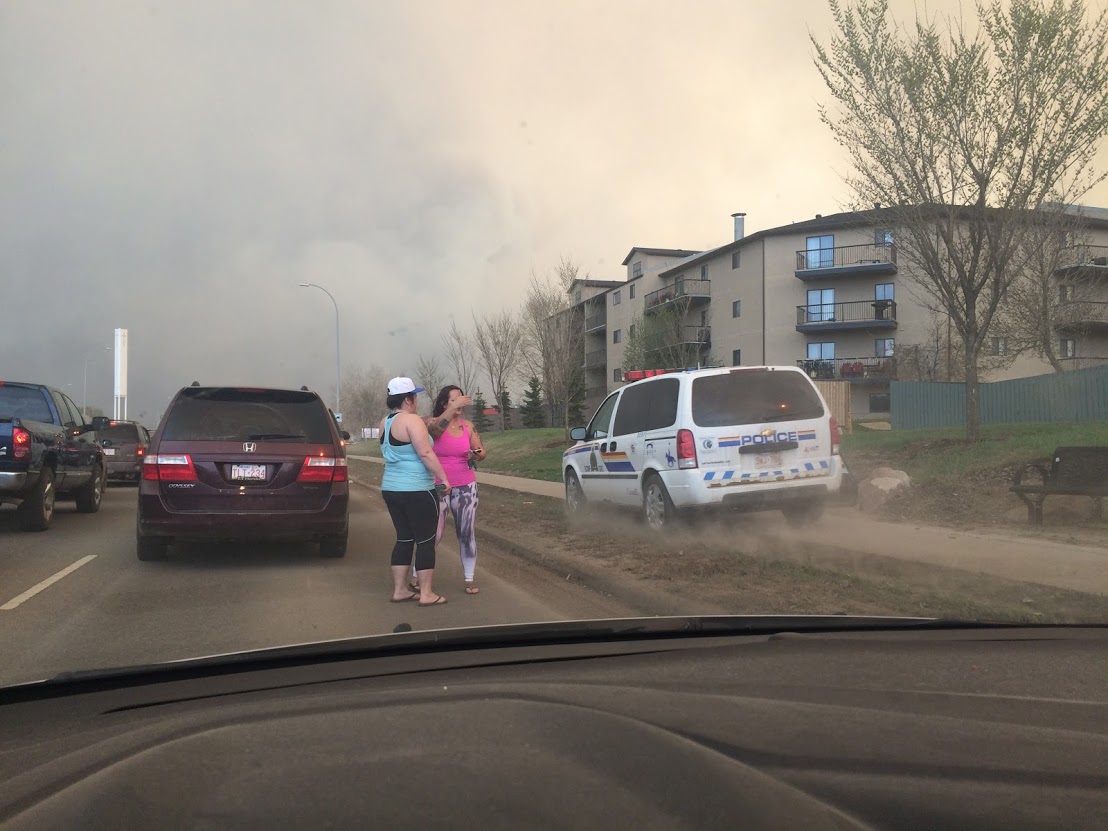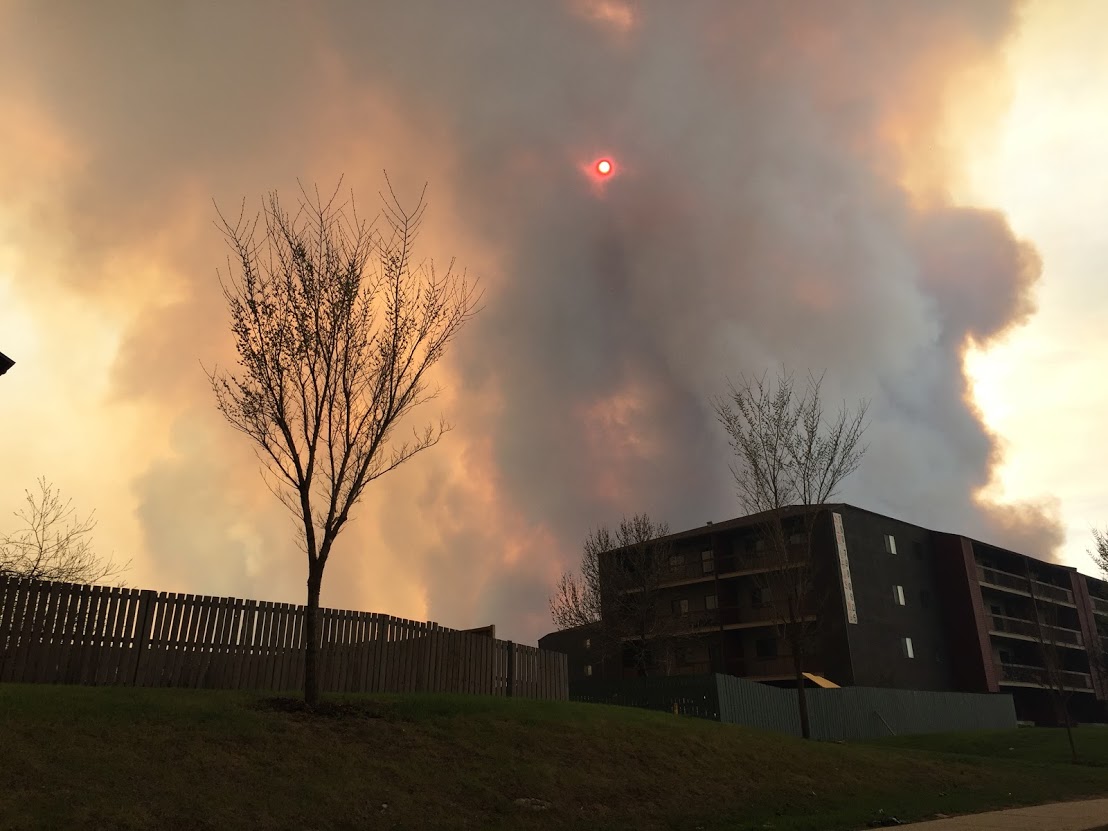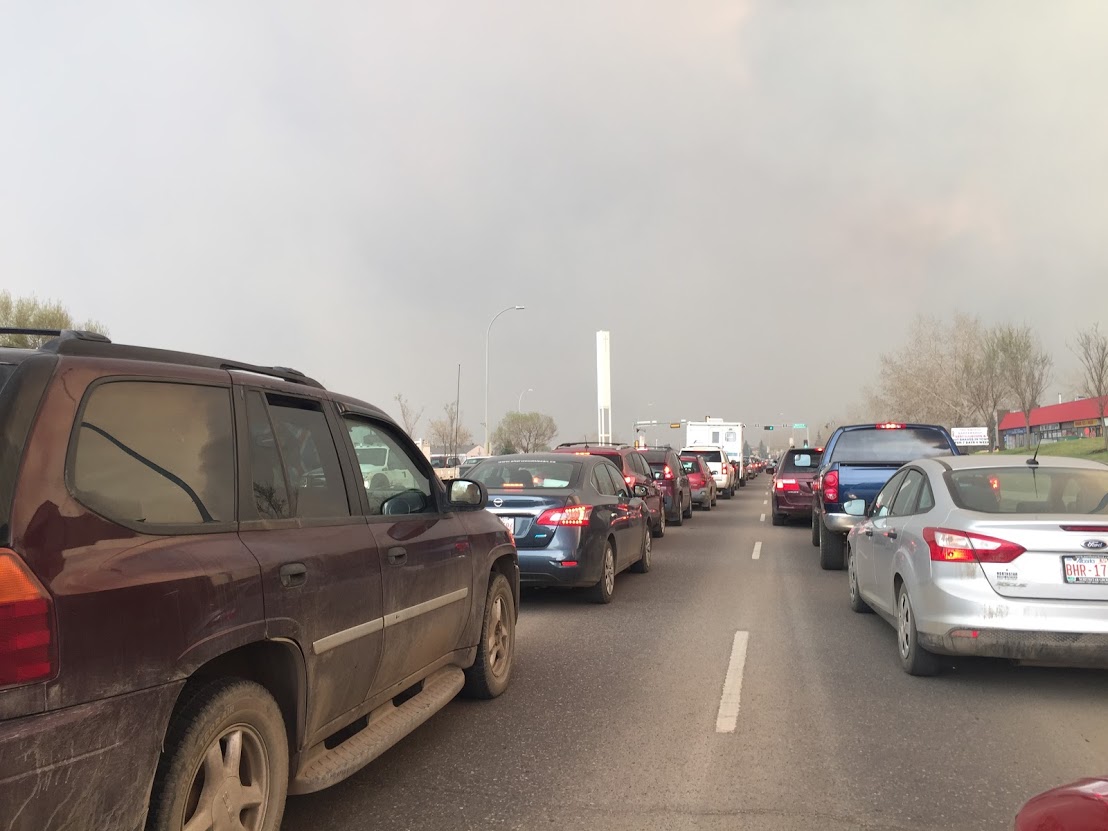 Pam and Earl, in the van: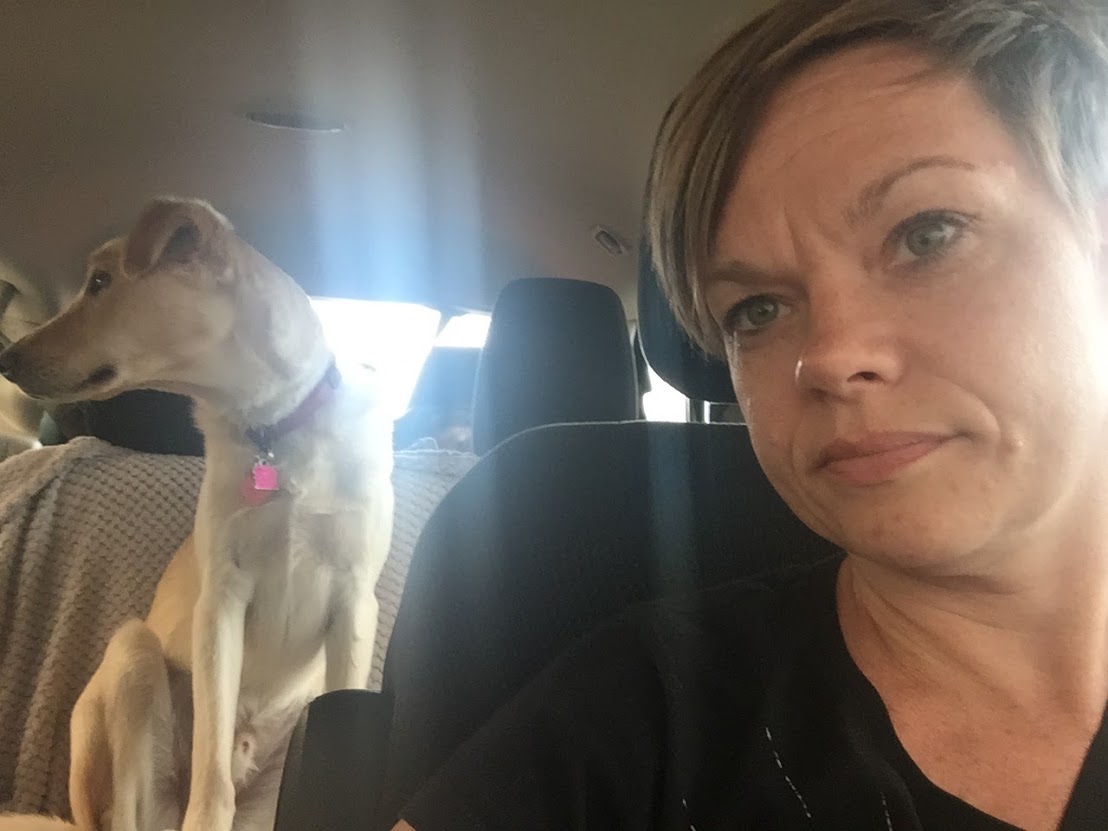 The fire was close, we could see and smell the smoke. Aircraft were fighting the fire behind us, and there was a real sense of urgency to get away from it. But we couldn't. Traffic wasn't moving.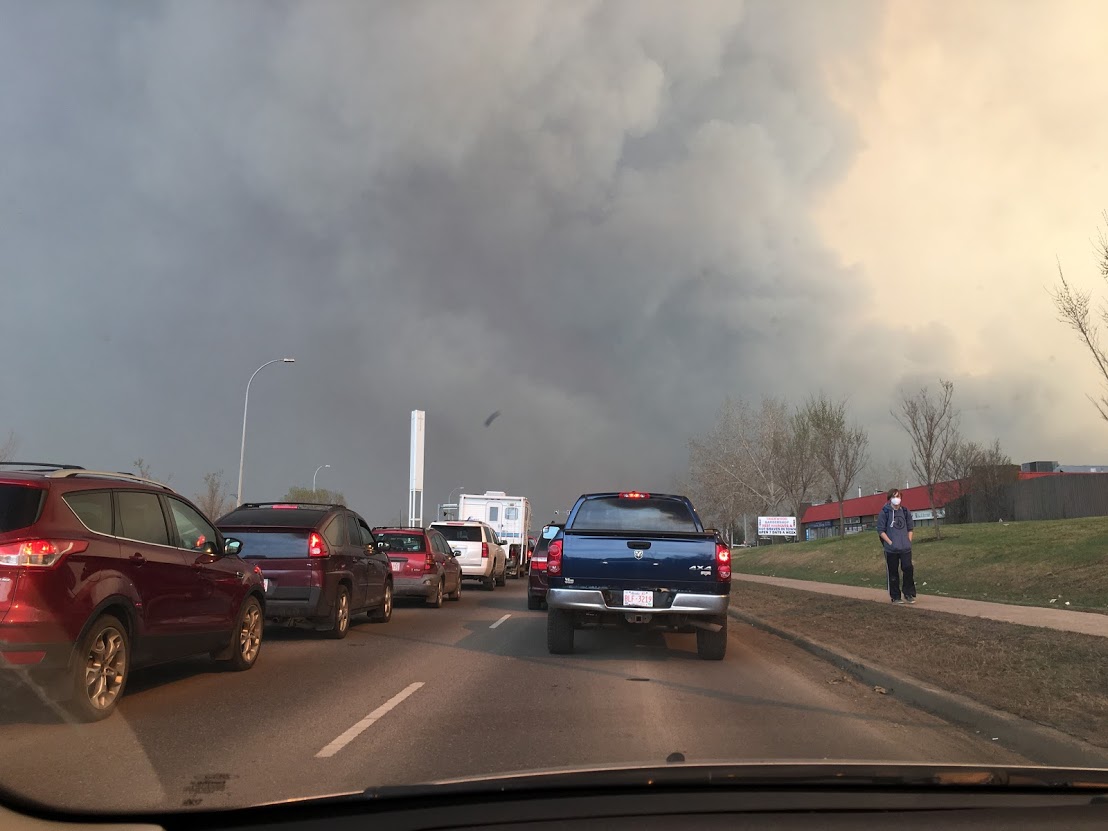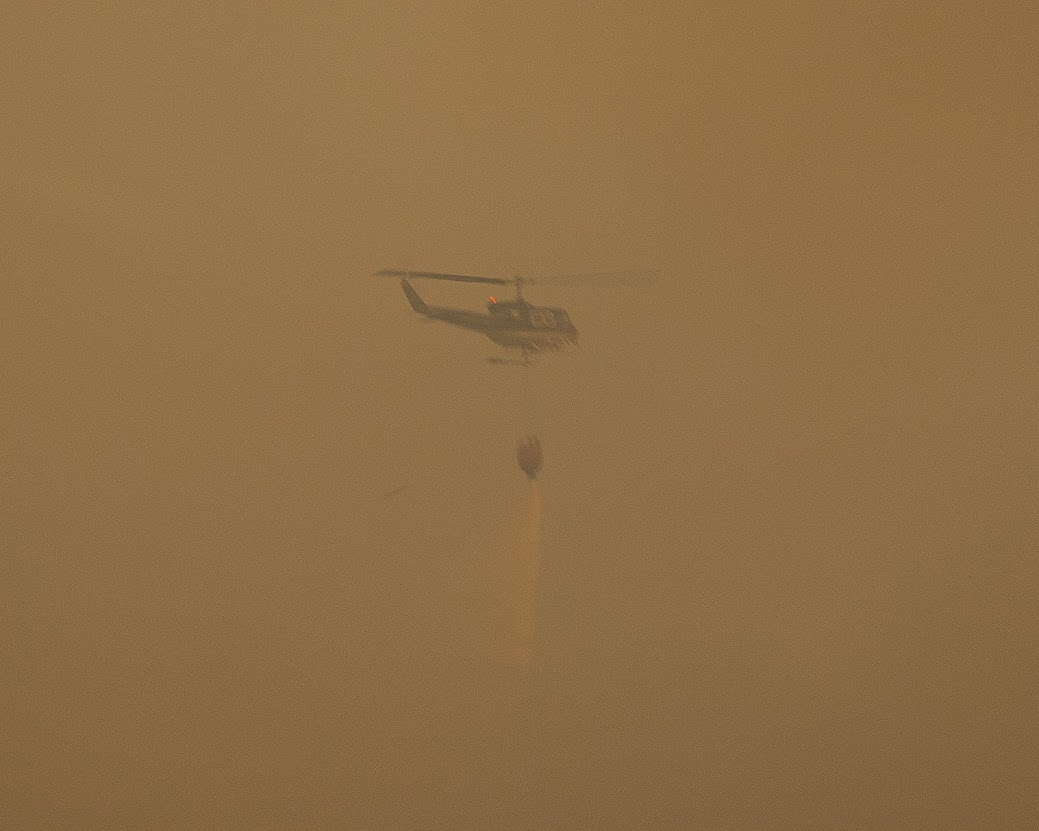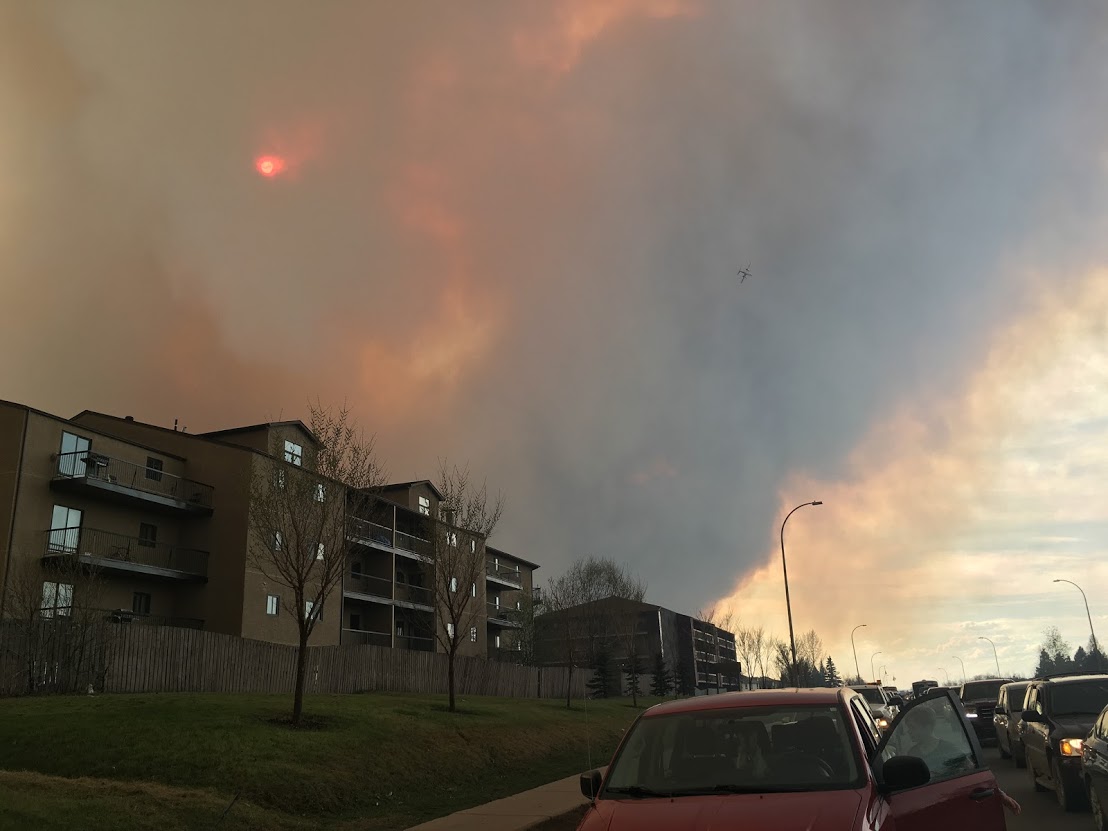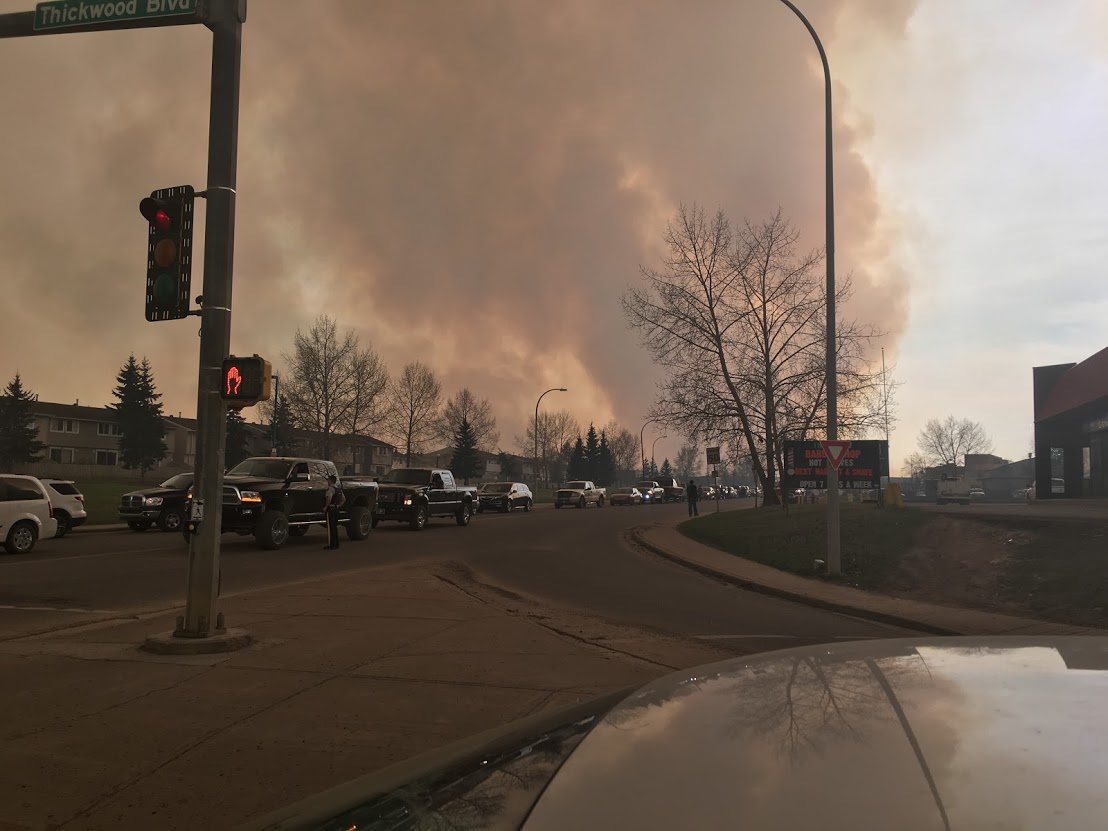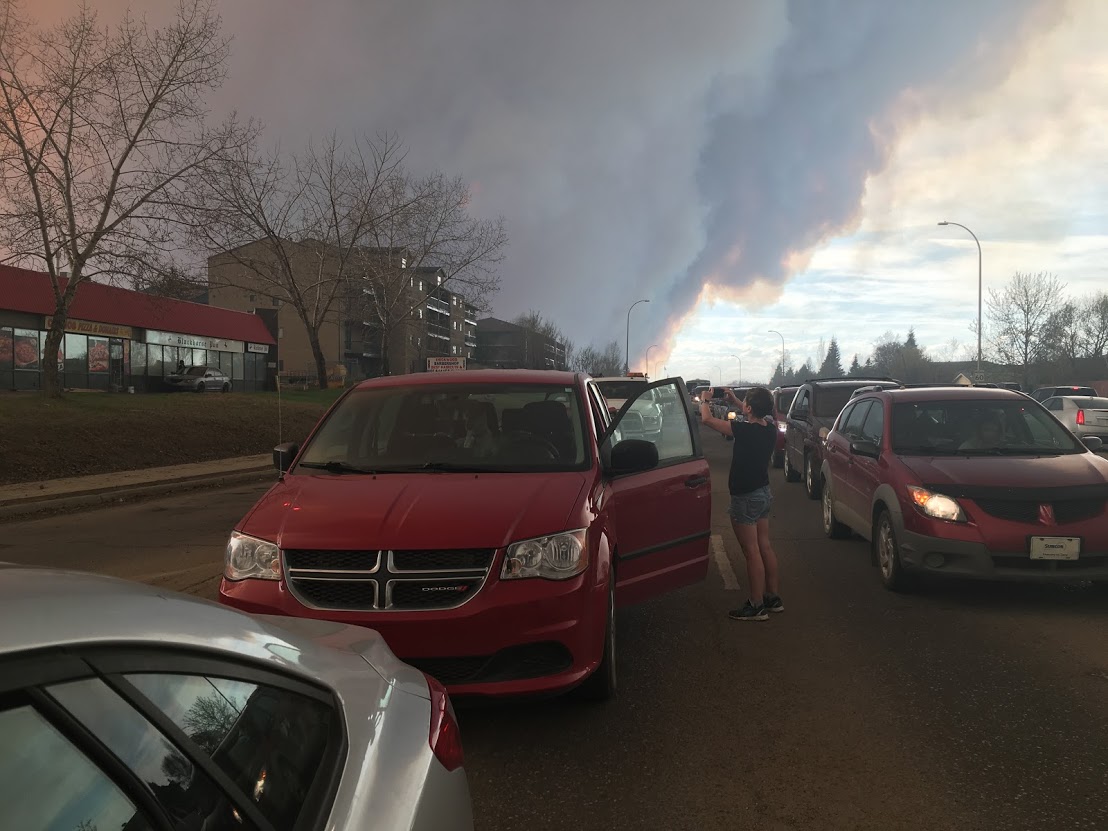 That's Pam, capturing this video:
Traffic eventually started moving. This was the view from Tim Hortons in Thickwood: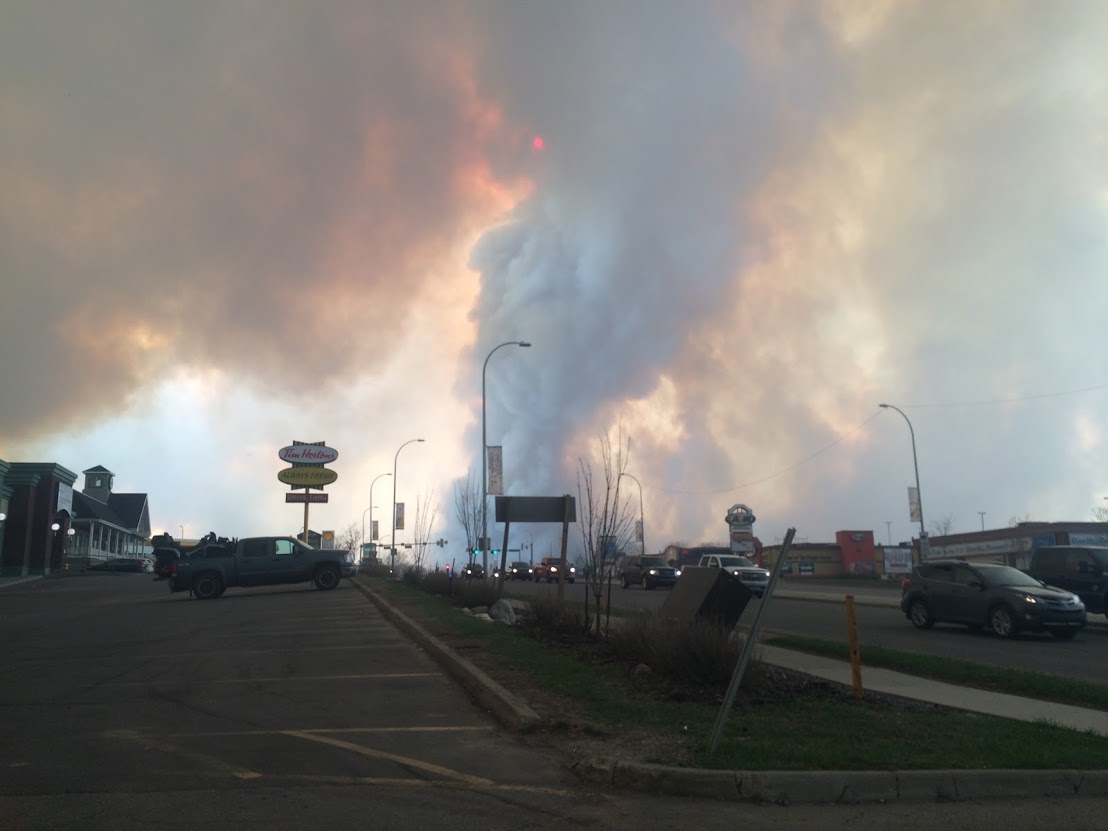 As we headed down the hill to Highway 63, the RCMP decided to use both sides of Thickwood Boulevard for evacuating traffic. They also decided that Highway 63 would carry evacuating traffic only, using both sides of the highway. So Northbound traffic would use both sides, and so would Southbound.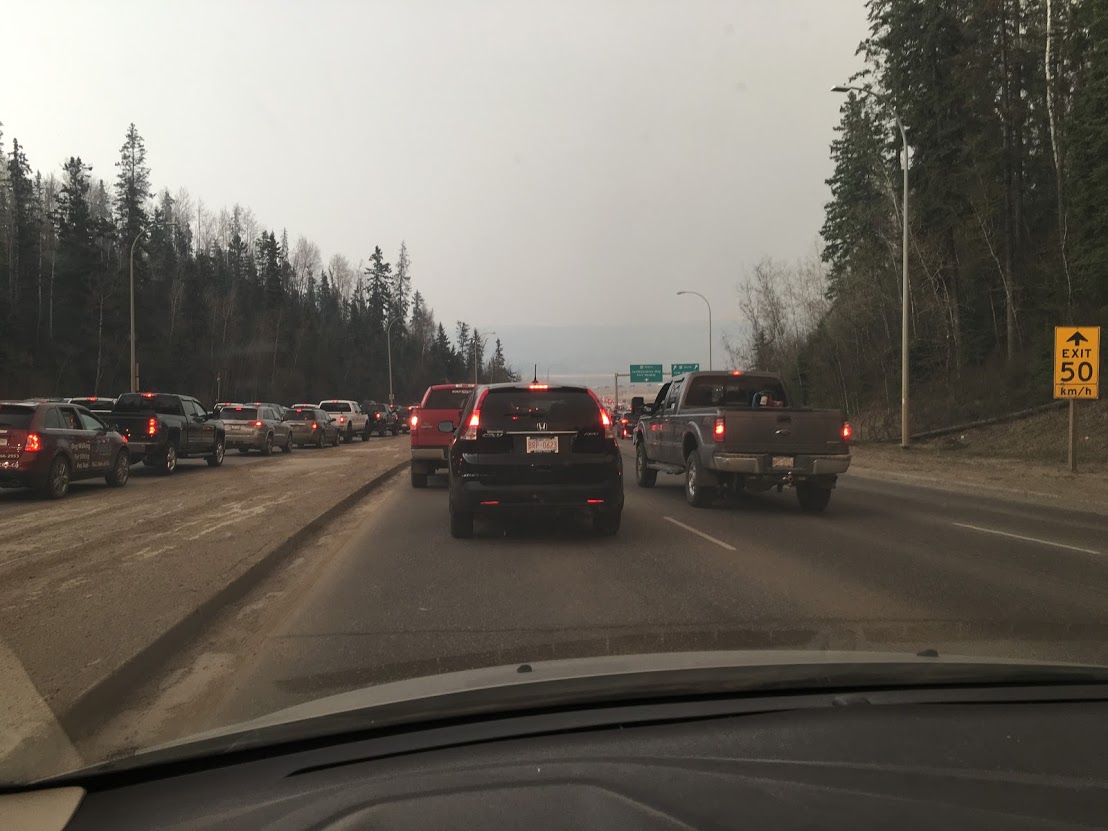 Because of this, traffic started flowing much faster. We were re-directed South, though our intent had been to go North. We didn't want to drive through the fire that was crossing the highway South of town.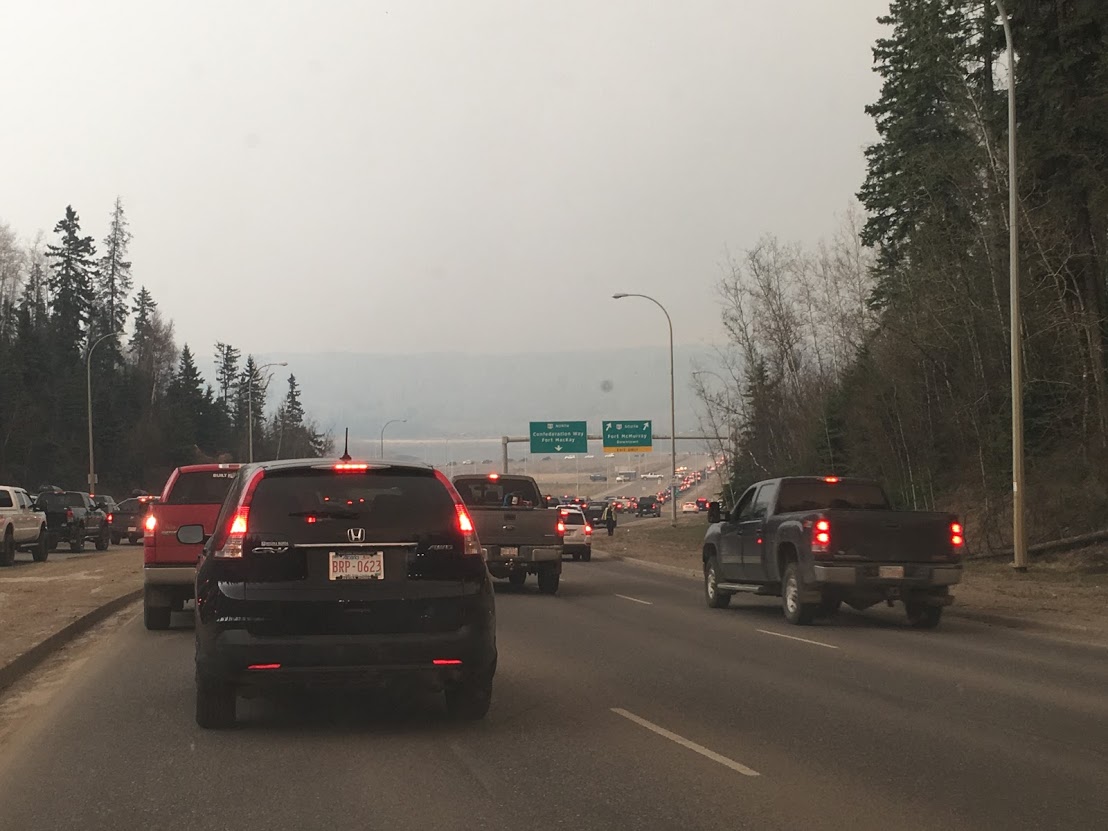 Here's a view of the river as we approached it, heading South on Highway 63: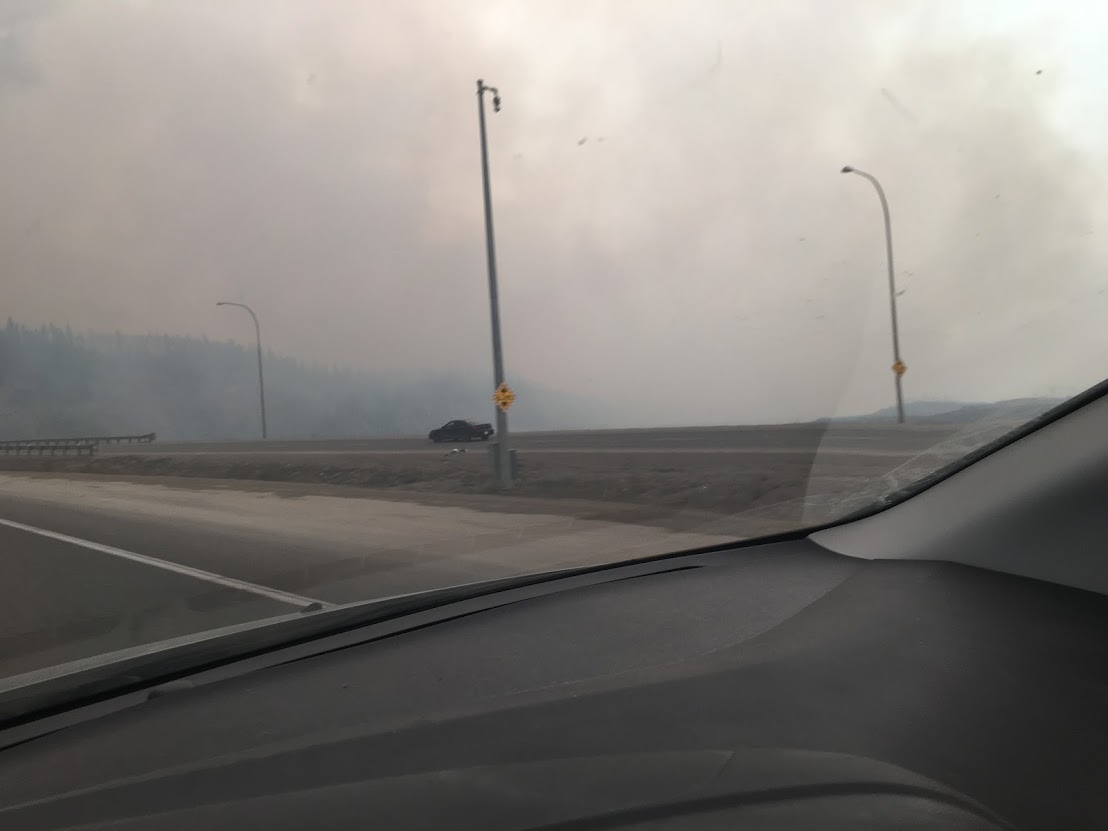 And the Water Treatment Plant on the river's North bank: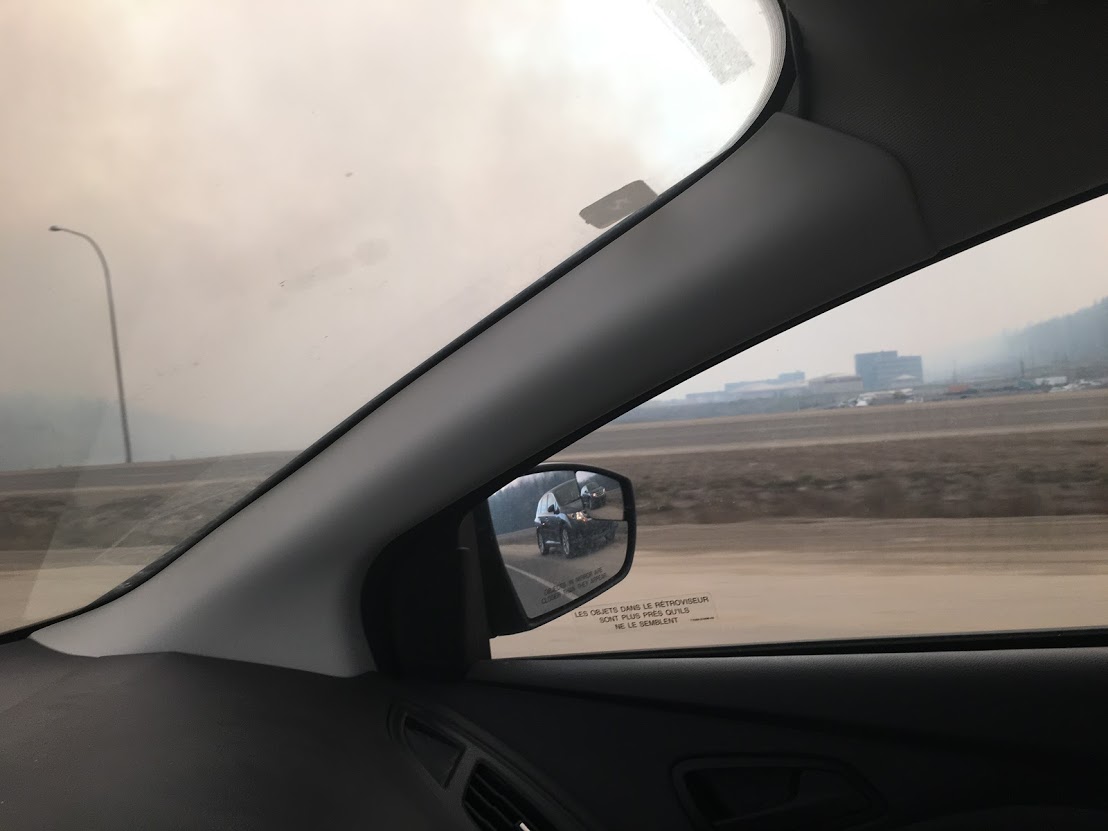 Smoke everywhere. Here's the view of us finally crossing the river and heading downtown. At least the traffic jam was over.
Downtown was filled with smoke. The fire was right at the highway, and we couldn't see very much. That's my car ahead of Pam in this video clip that she recorded:
We were very silent driving through downtown and up the hill to Beacon Hill.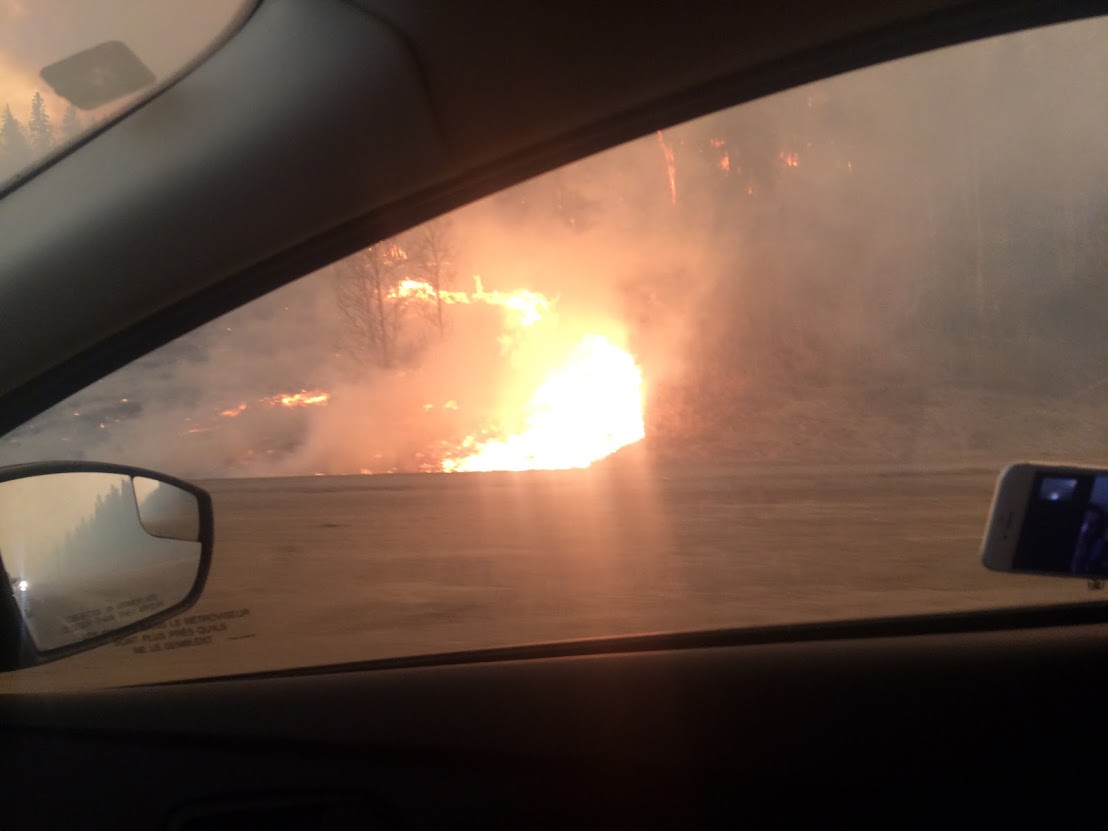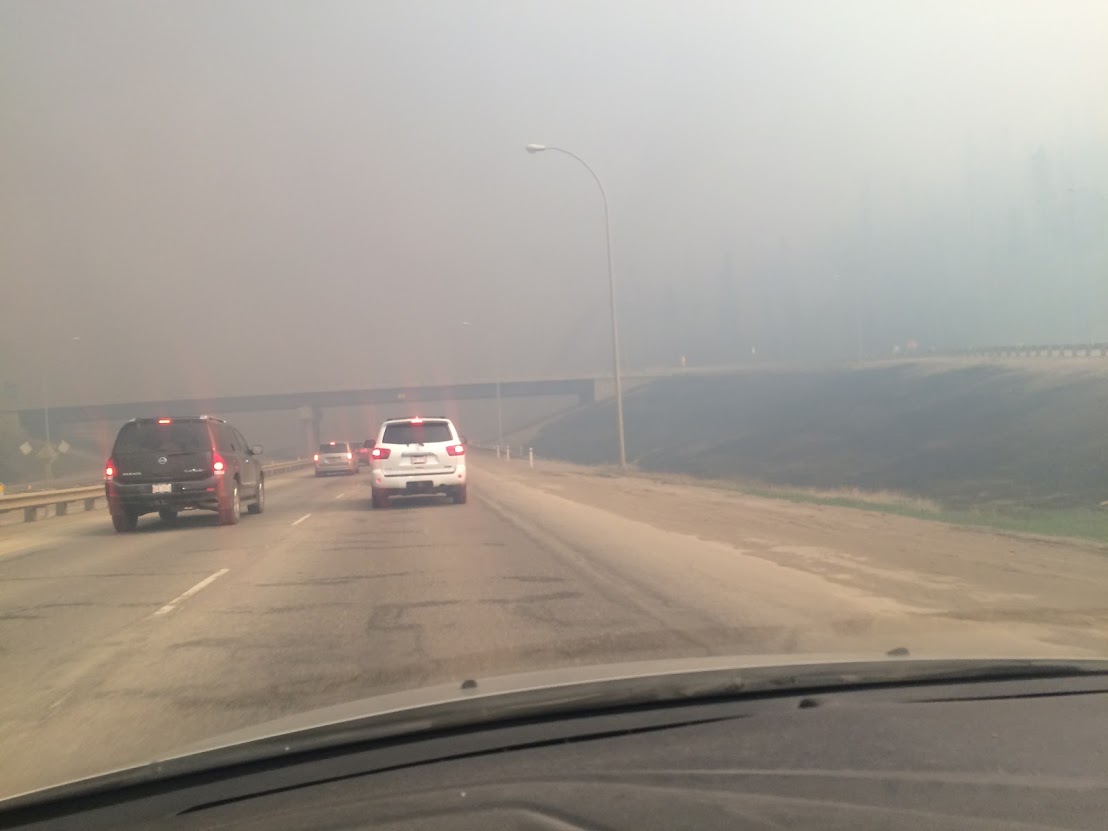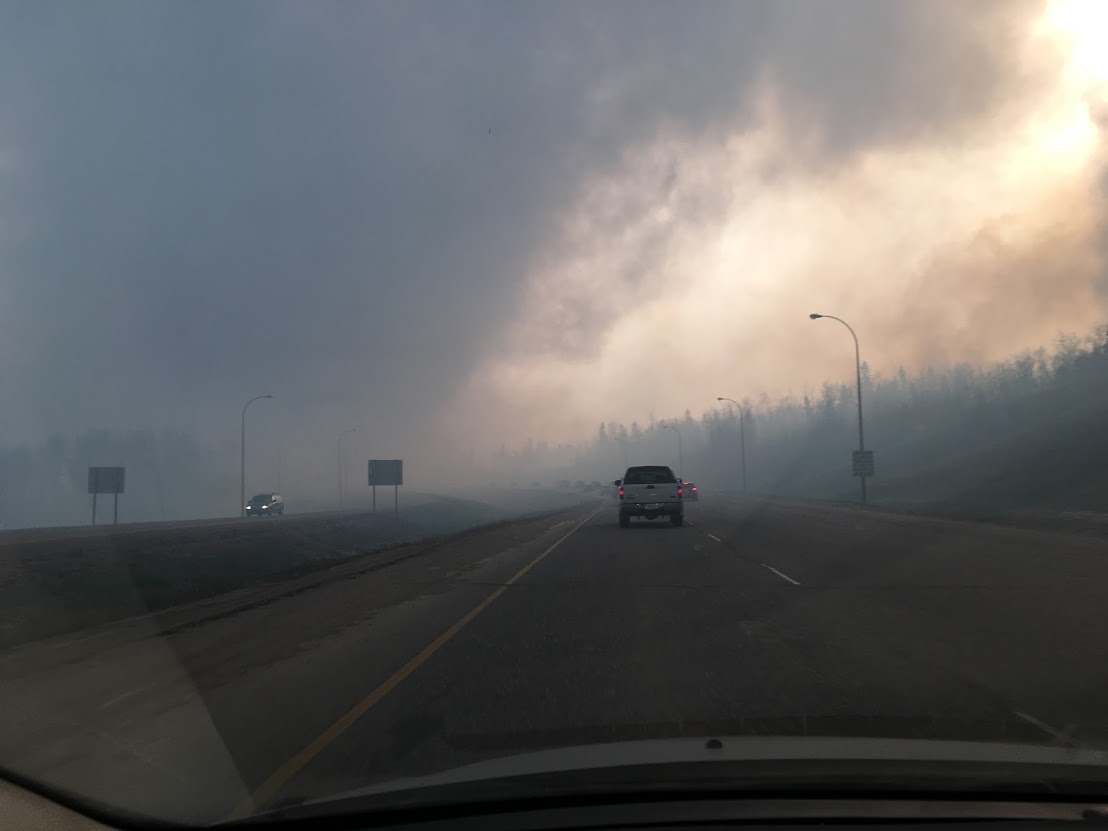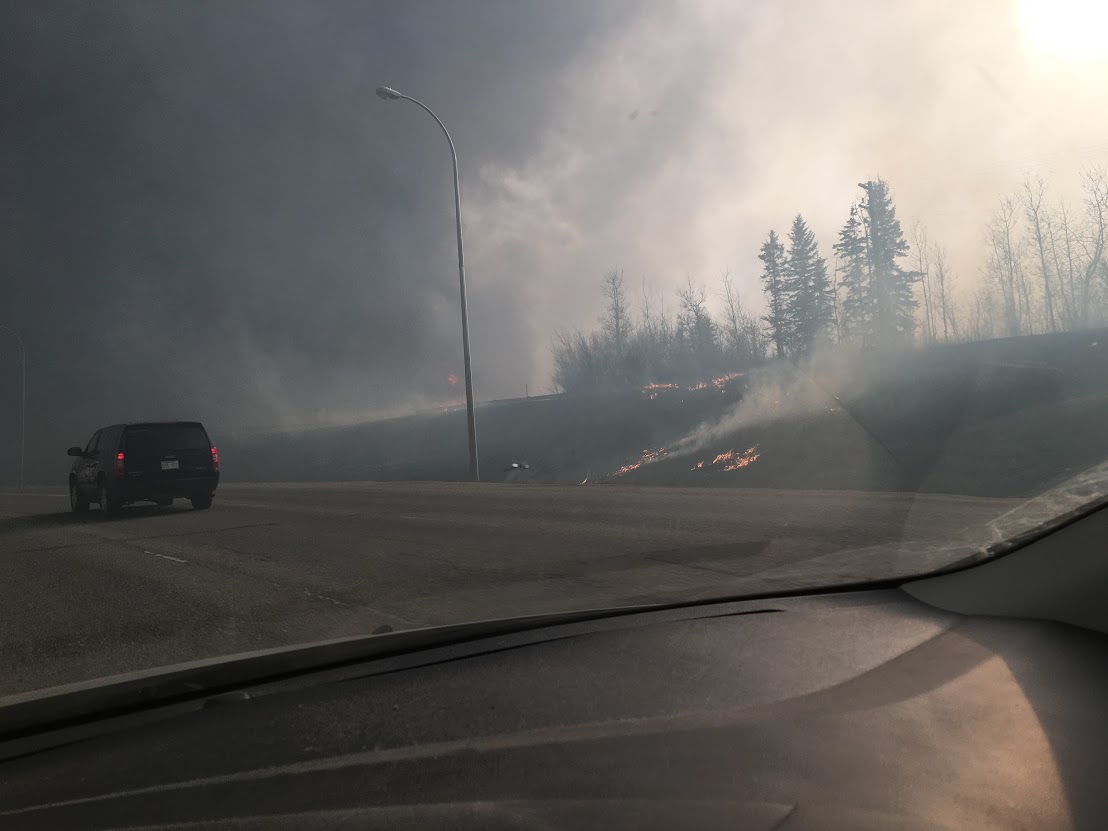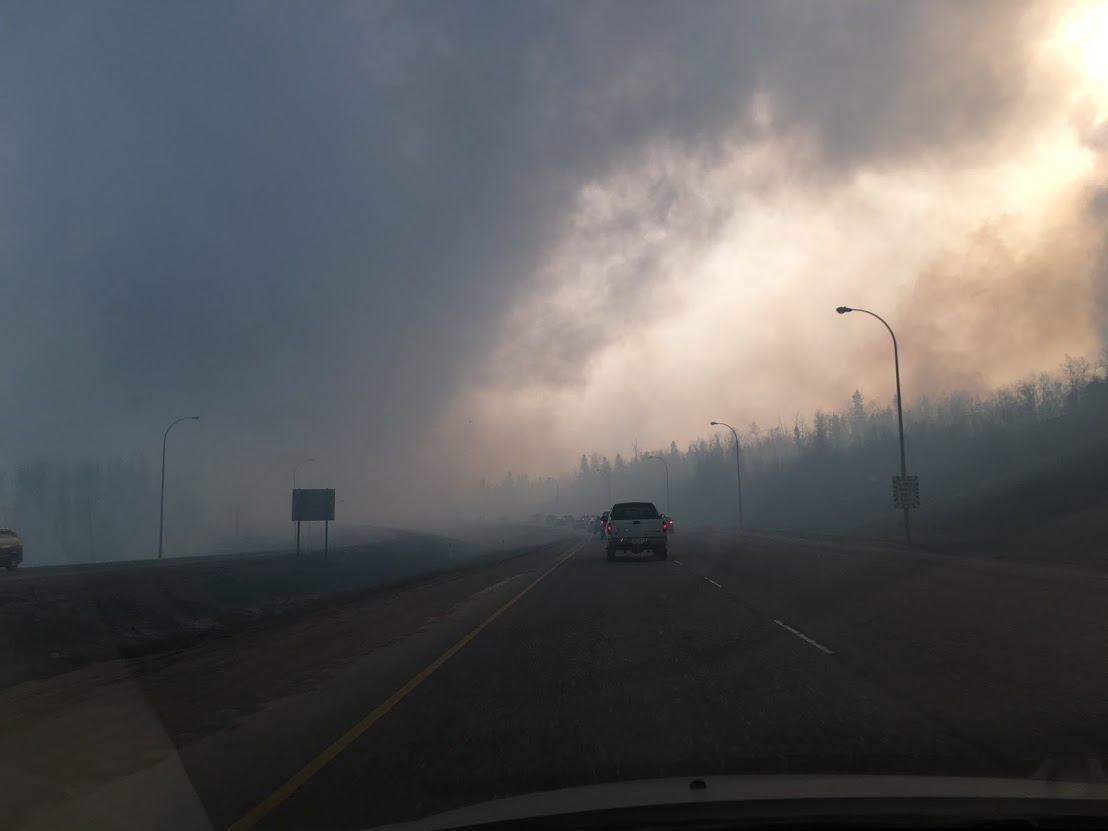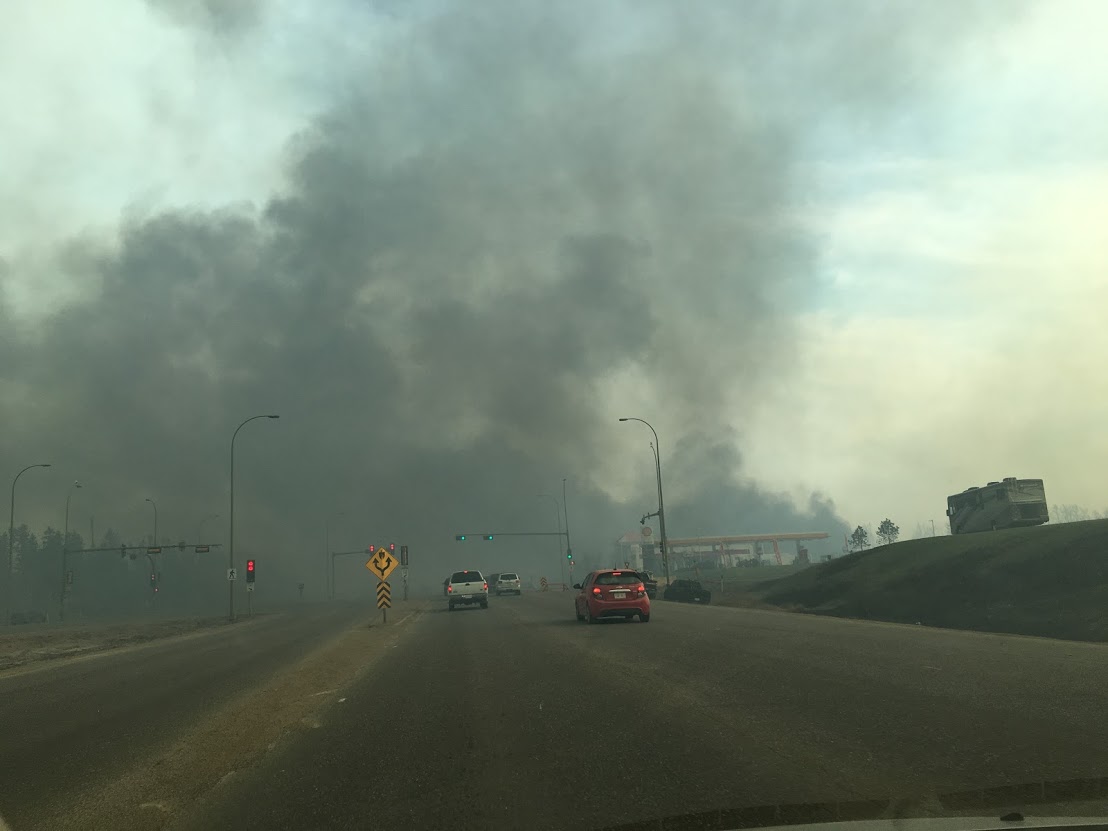 The Super 8 Motel and Denny's was on fire at the top of the hill.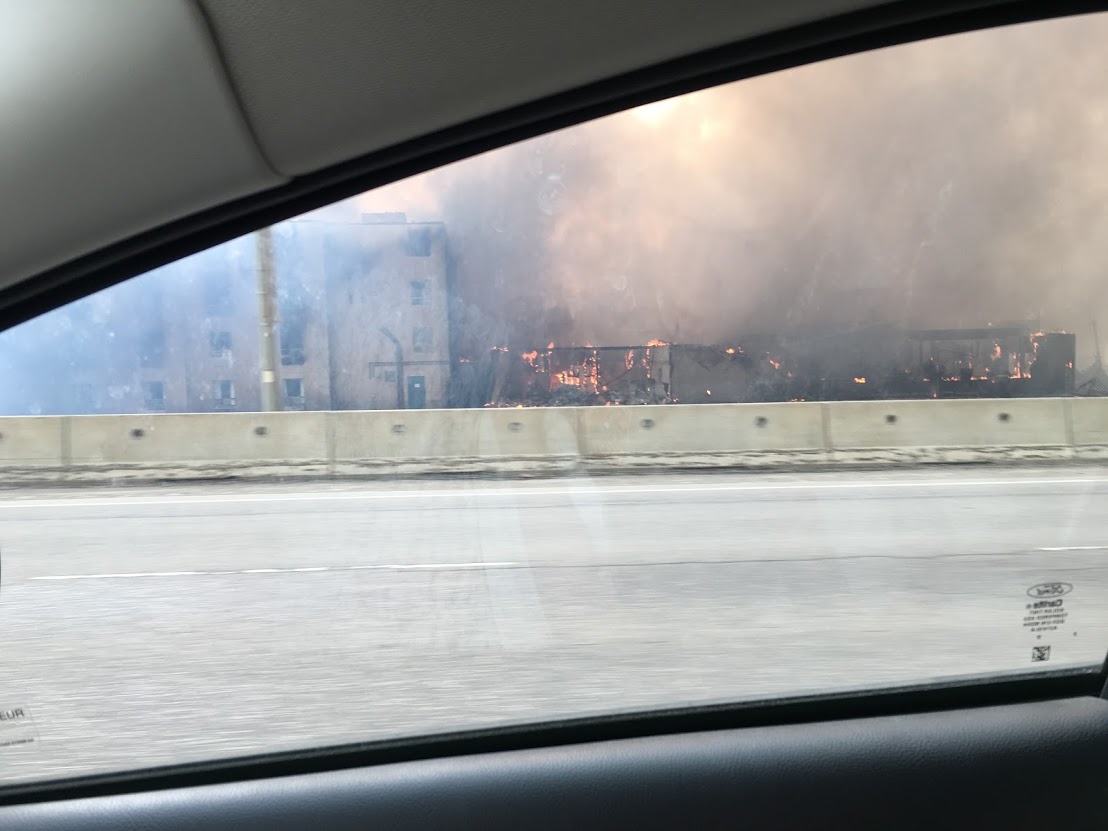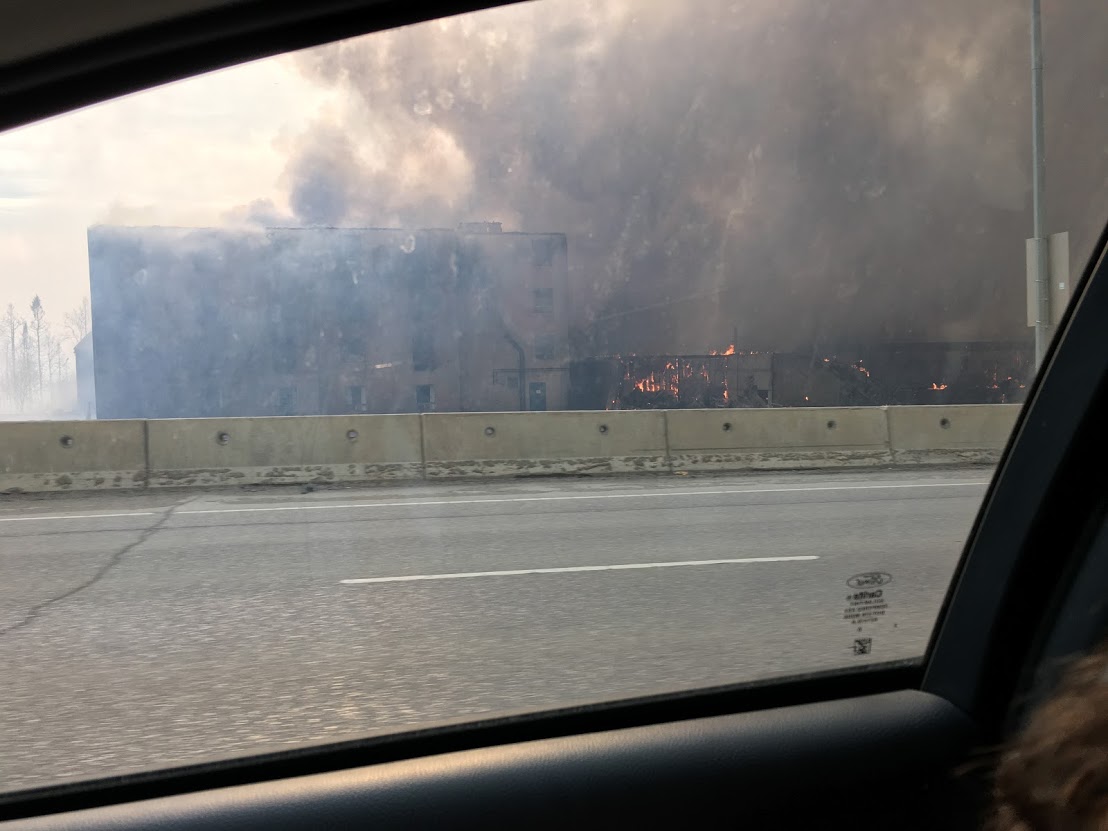 And there were abandoned vehicles everywhere.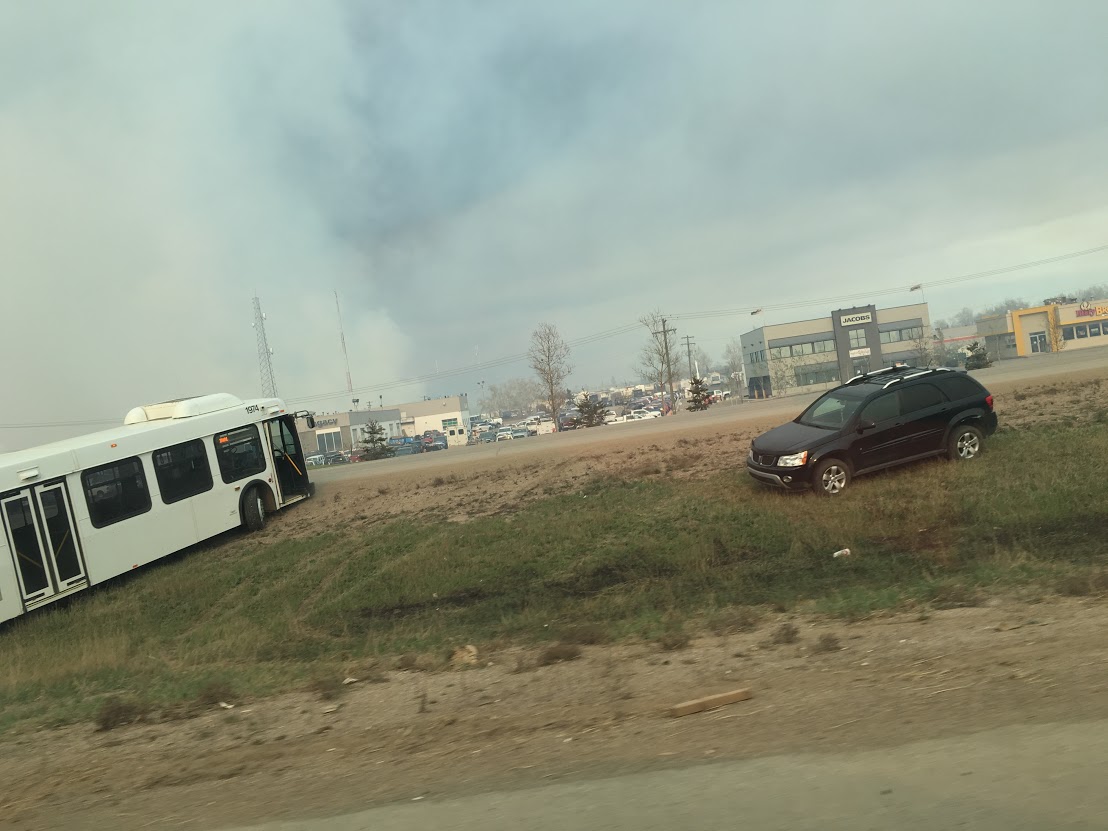 This is what was left of the RV Park by the time we passed it: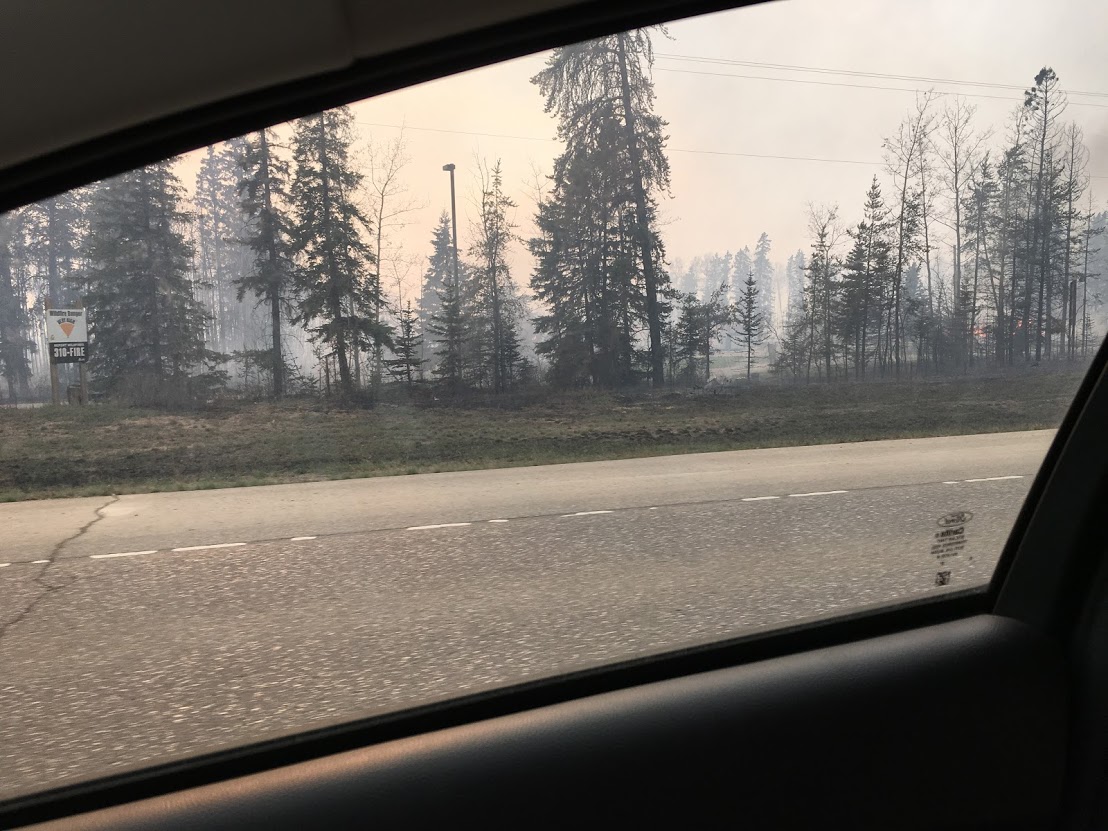 We finally made it out of the smoke and kept heading south. This is a view back North when we pulled over for a quick bathroom break: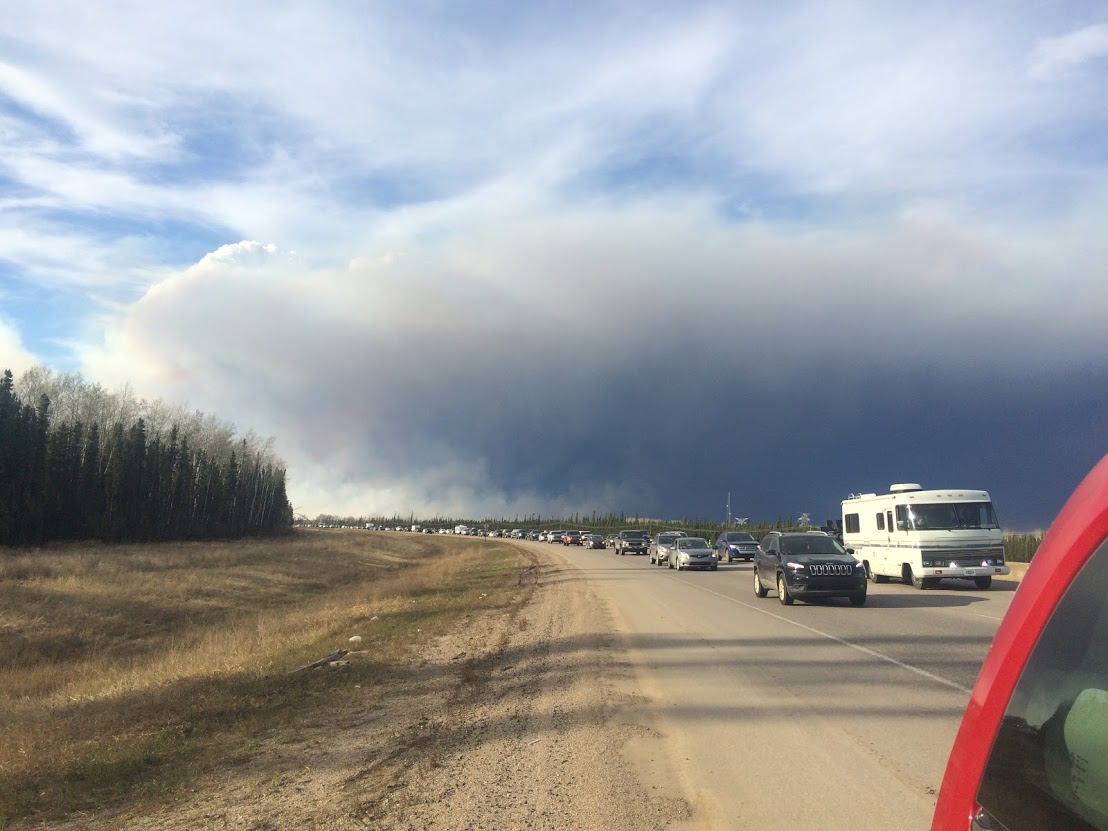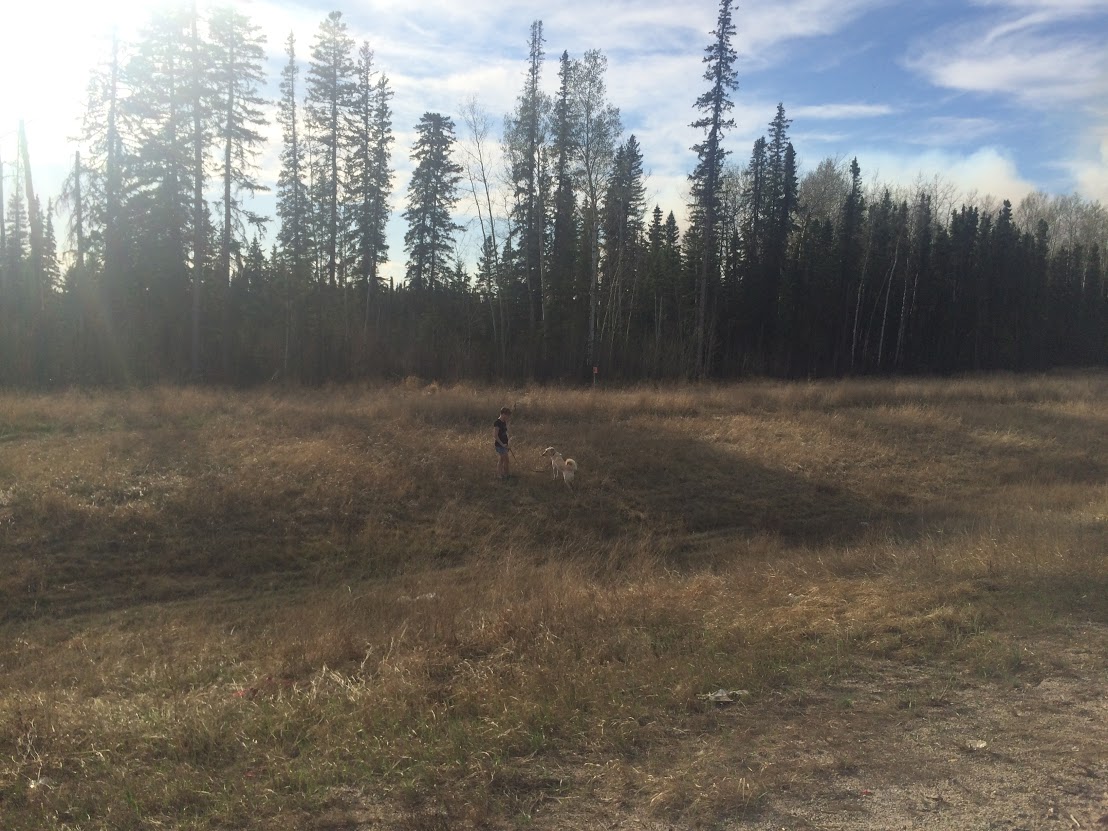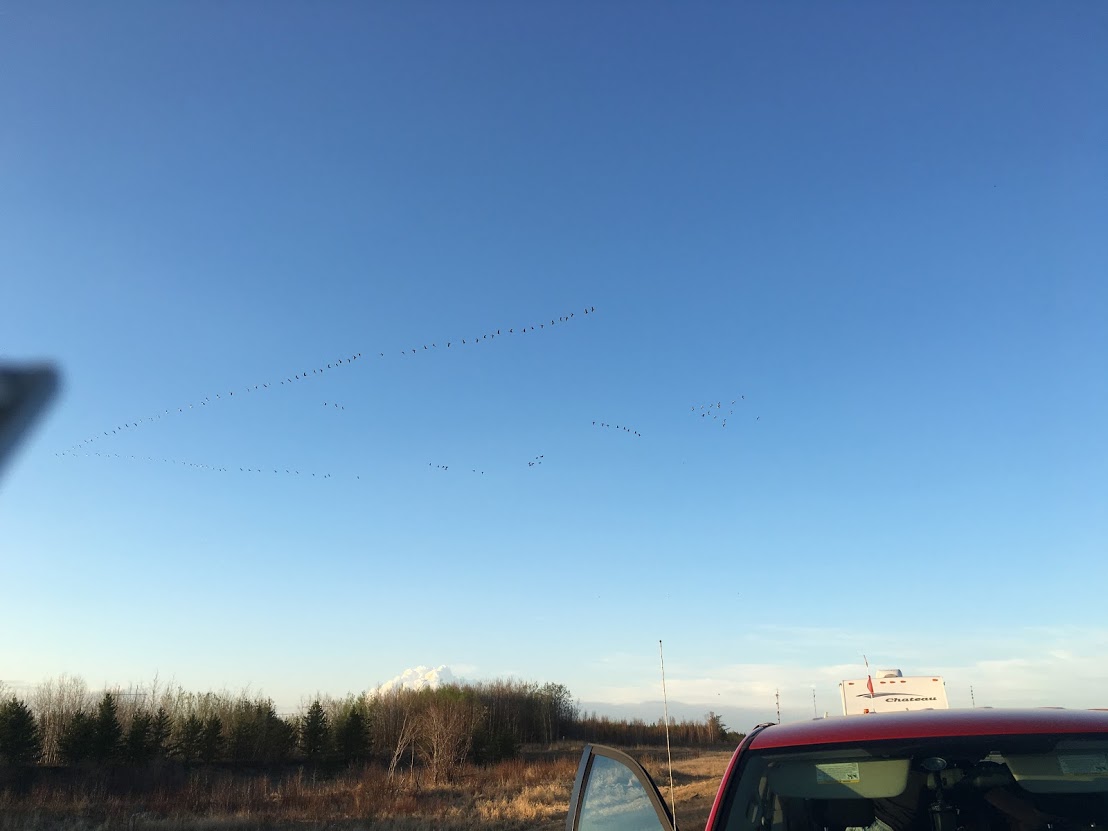 We kept heading South. Our plan was to go to the evacuation centre at Anzac, but as we approached, we saw it was pointless. There were thousands of cars waiting to turn left, and the RCMP just waved us on telling us to get South. We later learned that Anzac was evacuated as well.
Throughout our evacuation, and in the subsequent days, this was a familiar sight on Highway 63: fire crews from everywhere in the province, heading North.
Darkness was beginning to fall, and Pam's van was running out of gas. She had started the day with 1/4 of a tank, and now her trip computer was telling her she had 100KM or so left. Our Plan B was to load everyone in my small car and just abandon her van. I had a full tank of gas.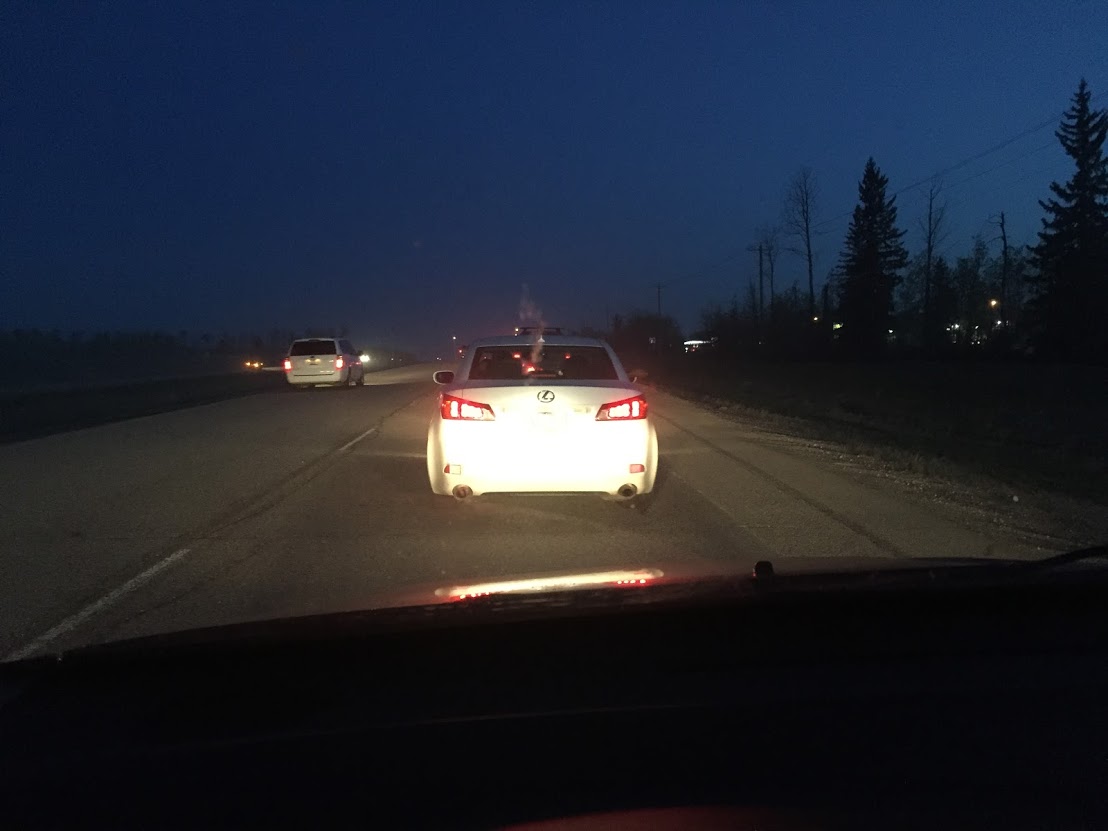 I told Pam to put cruise control on 80 KM/H and hope for the best. I figured that would give us the best gas mileage.
We made it to Wandering River just as she was on fumes. The gas stations there were overwhelmed, and there were thousands of cars in line. The line moved quickly, though, and no horns were blown, nor was there any panic or craziness. Fuel trucks were filling the stations as evacuees filled up and moved on.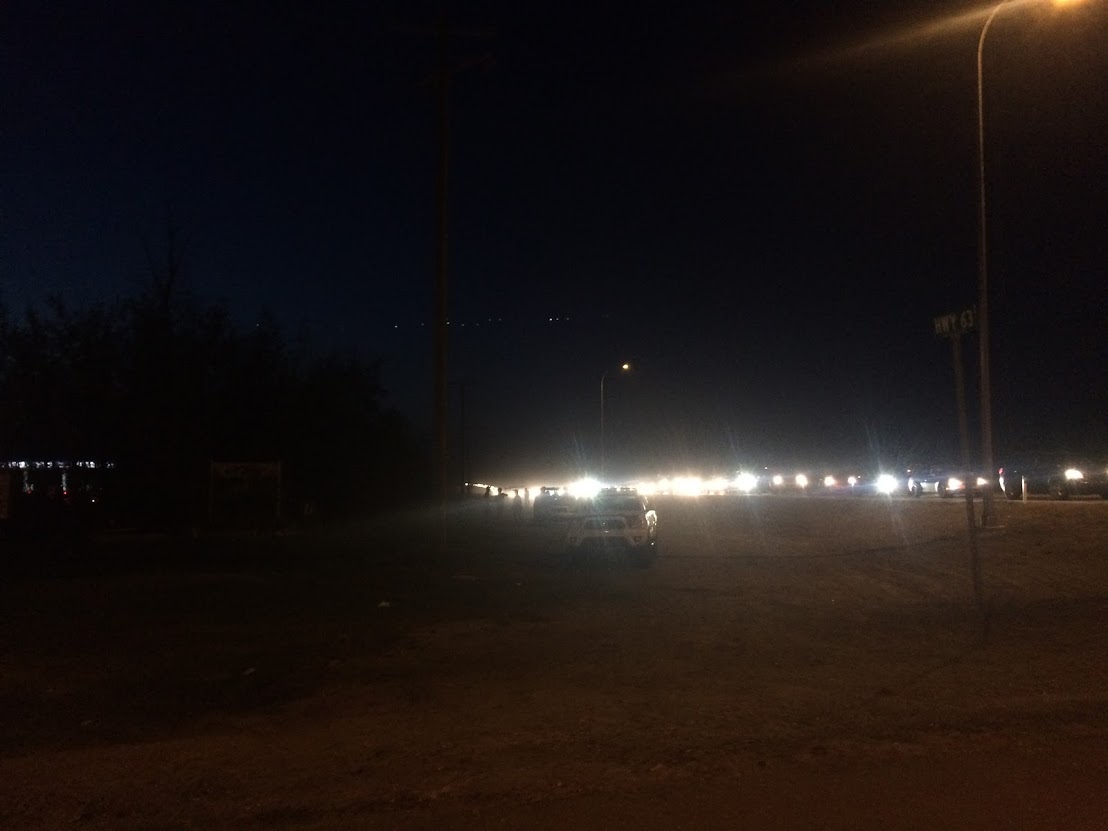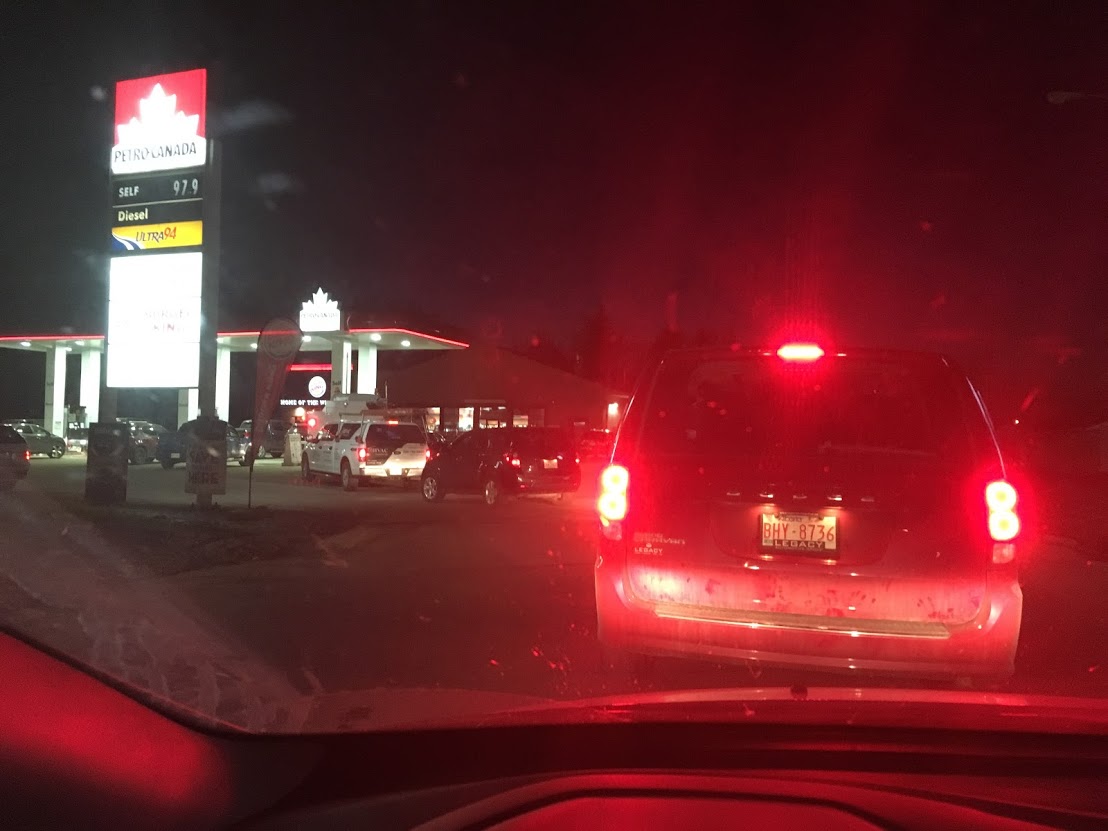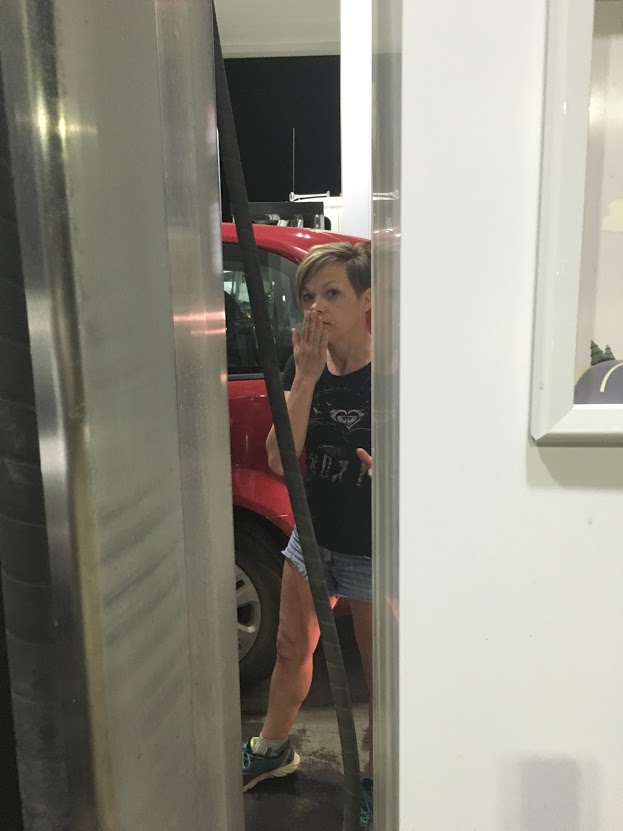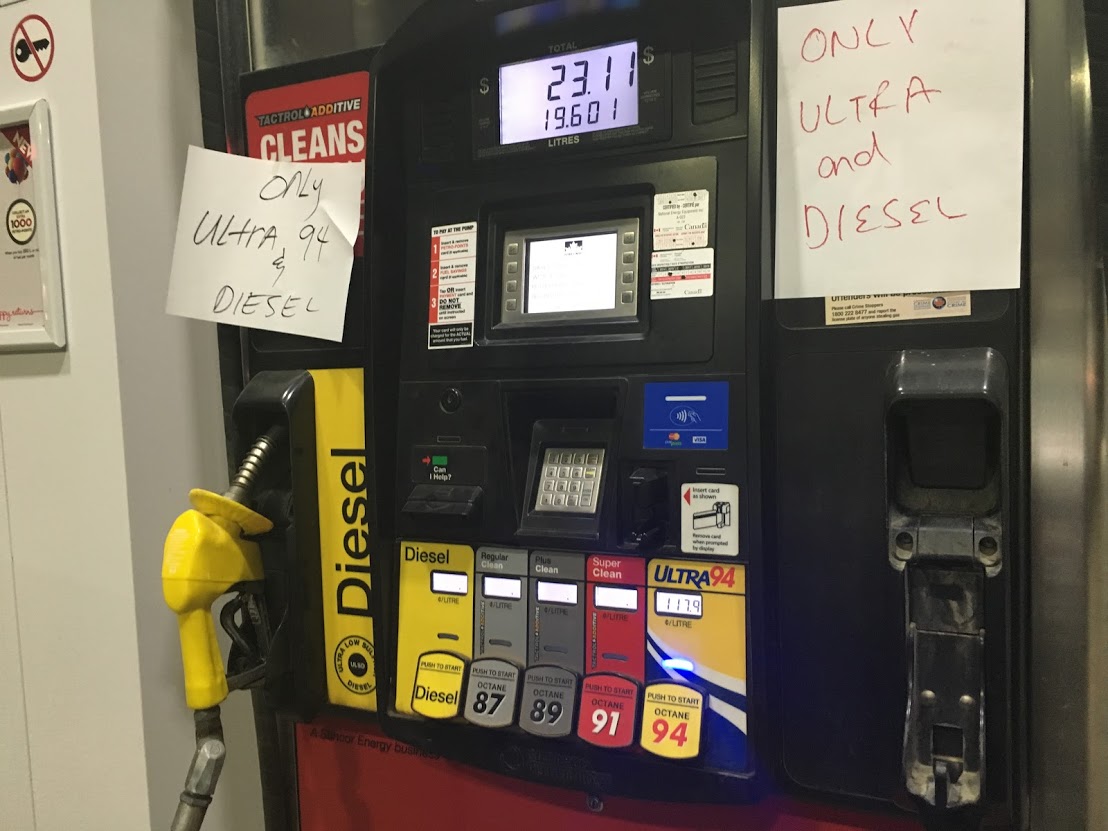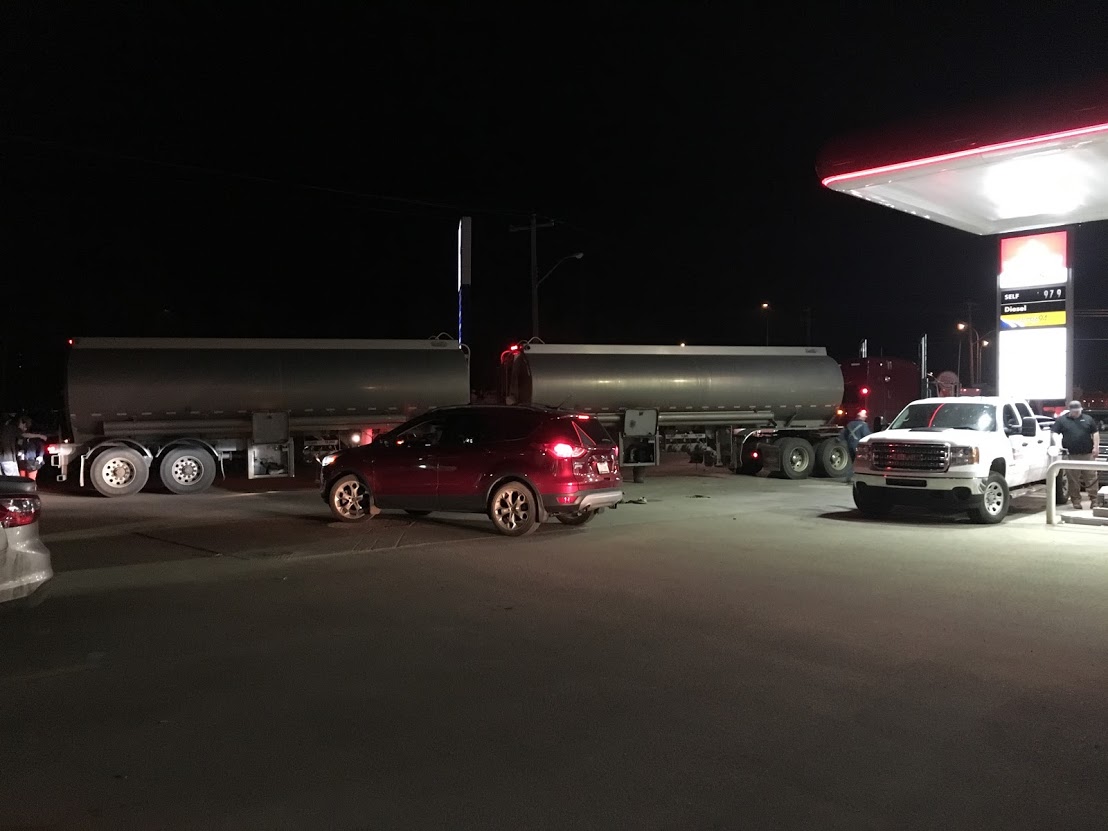 Wandering River Part 1
While in line for gas, a woman approached us. She said that if we're looking for accommodations for the night, the Canada North camp was opening up right now for evacuees. We had been driving all day, and everyone was tired. So we followed her directions into a back road in Wandering River. At the intersection near the Camp, we were met by Glen, who told us (in an Australian accent) how to find the camp.
A few minutes later, we had a place to sleep, and they fed us. We're grateful to Canada North, their excellent camp staff, and to the anonymous woman at the gas station who pointed us in the right direction.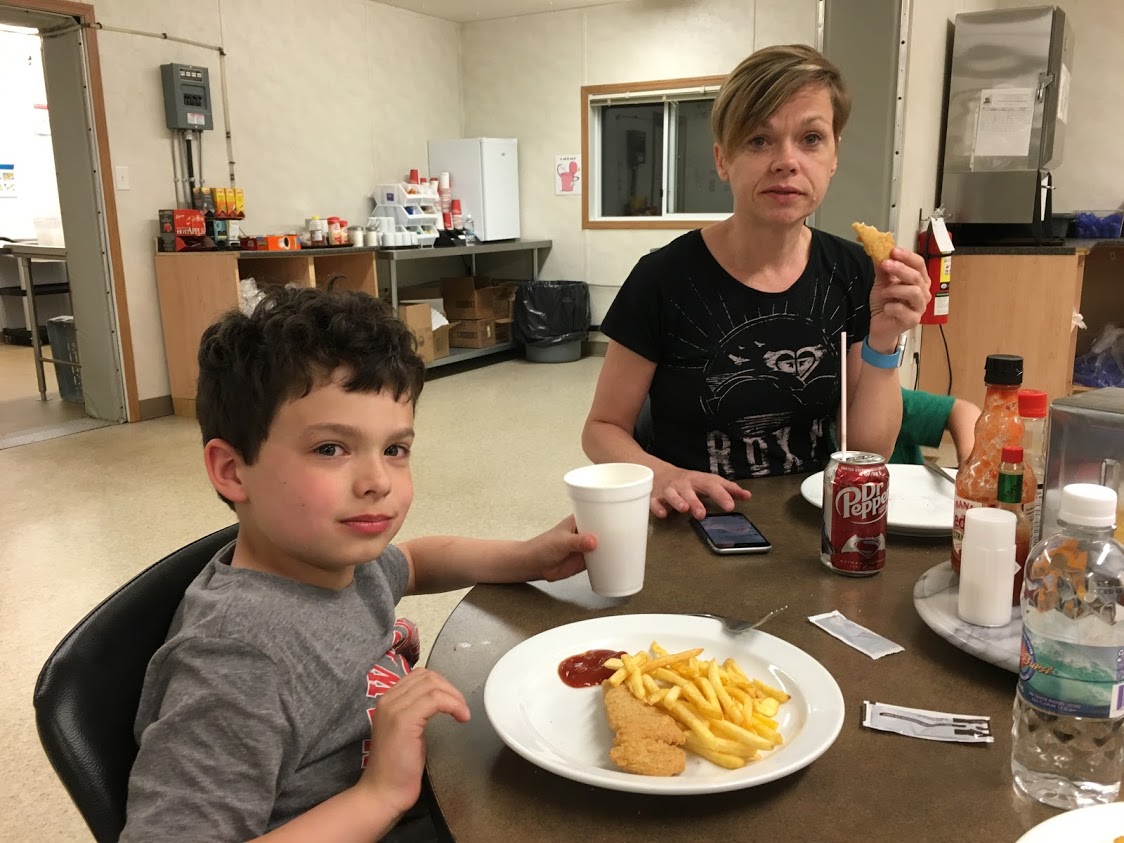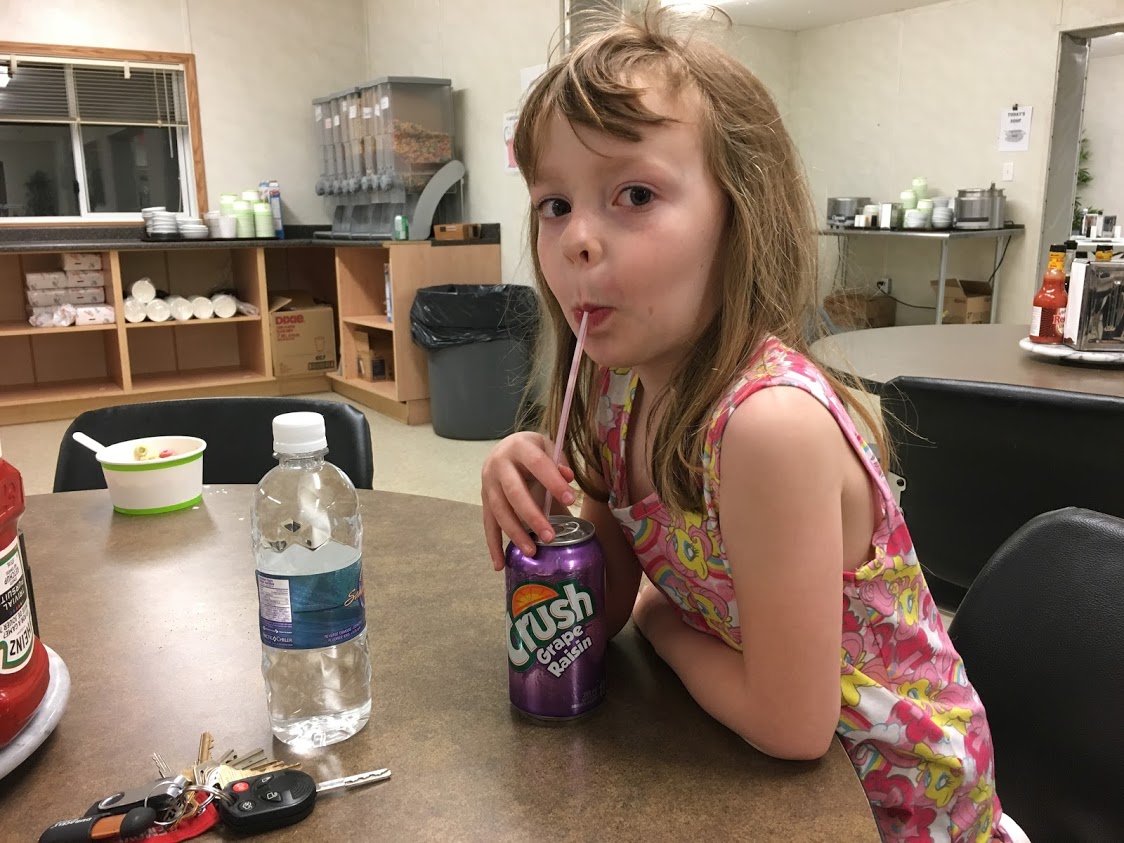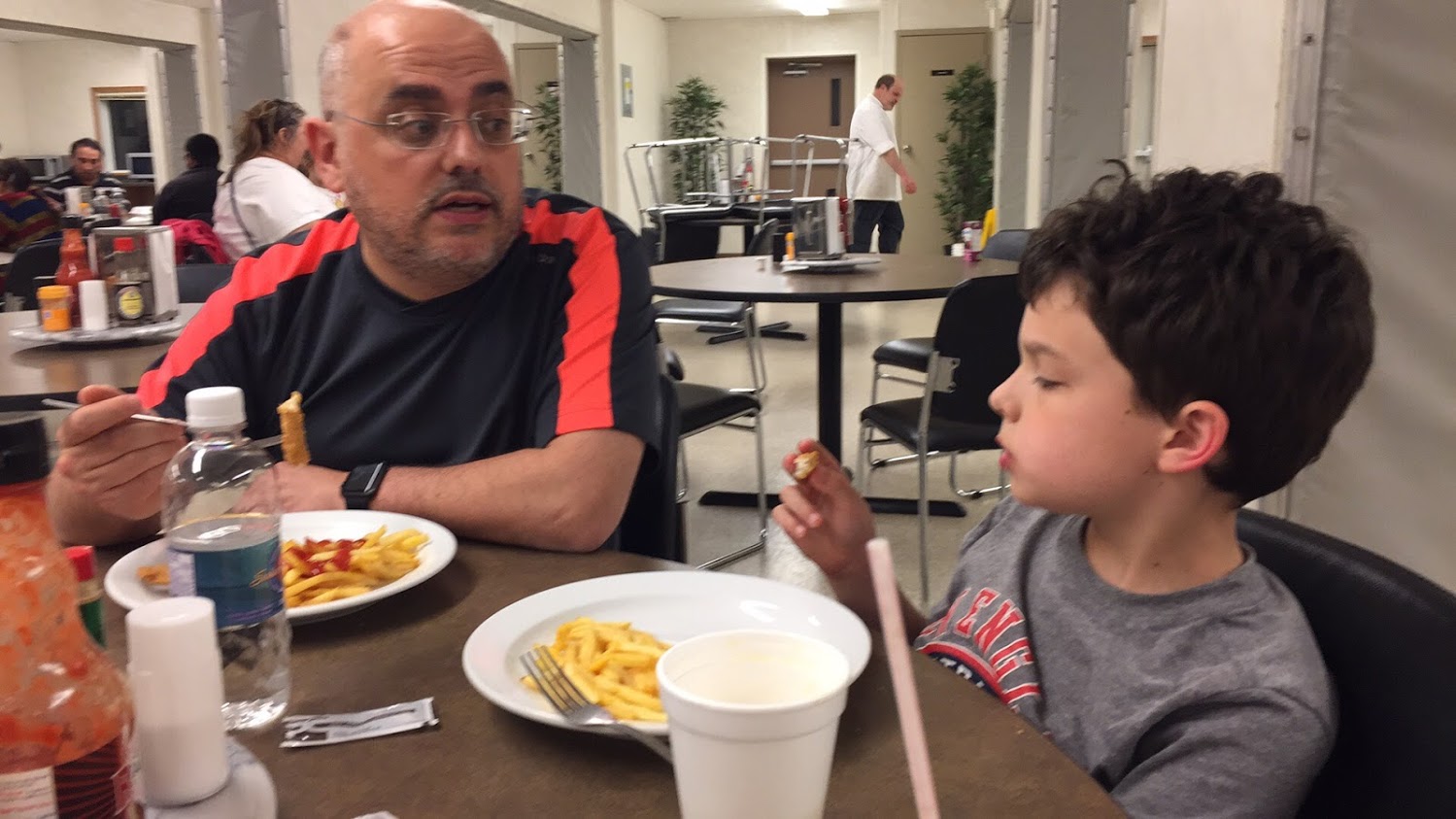 Pam, Carmen and Maxi shared a room.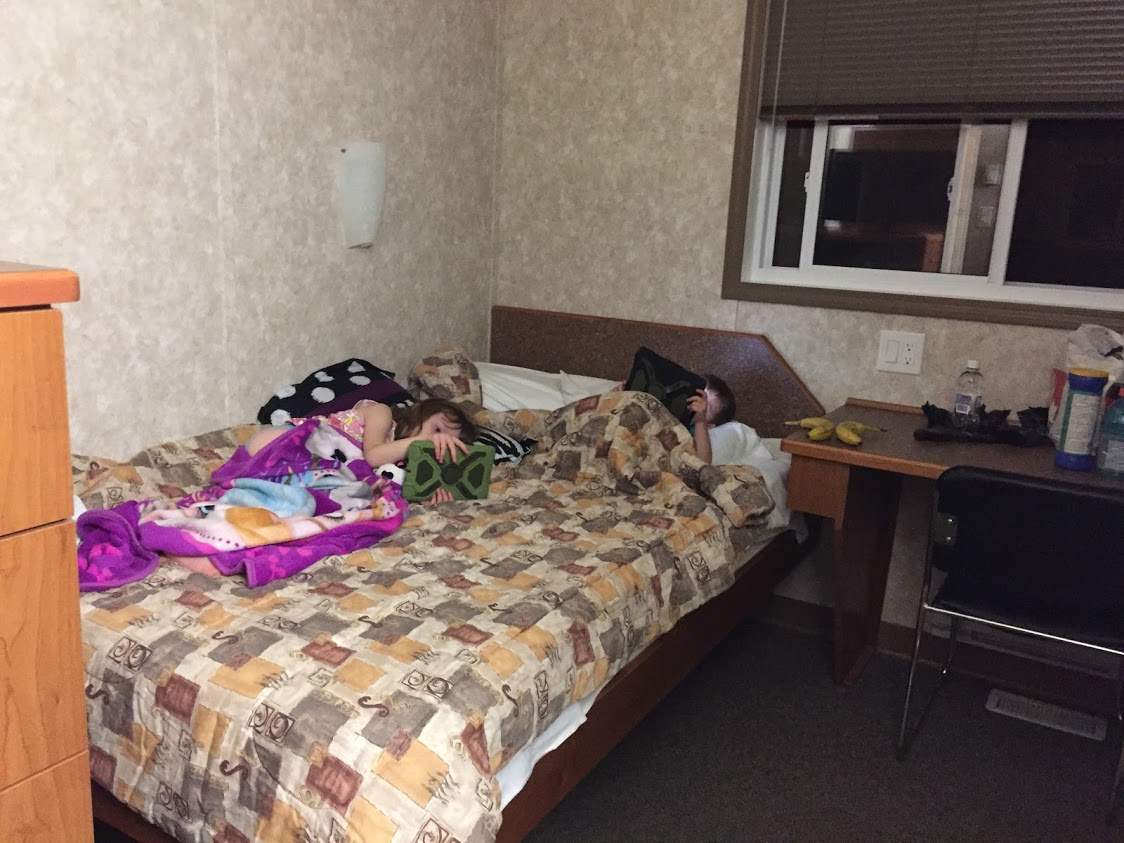 As did Xavier, the dog, and I.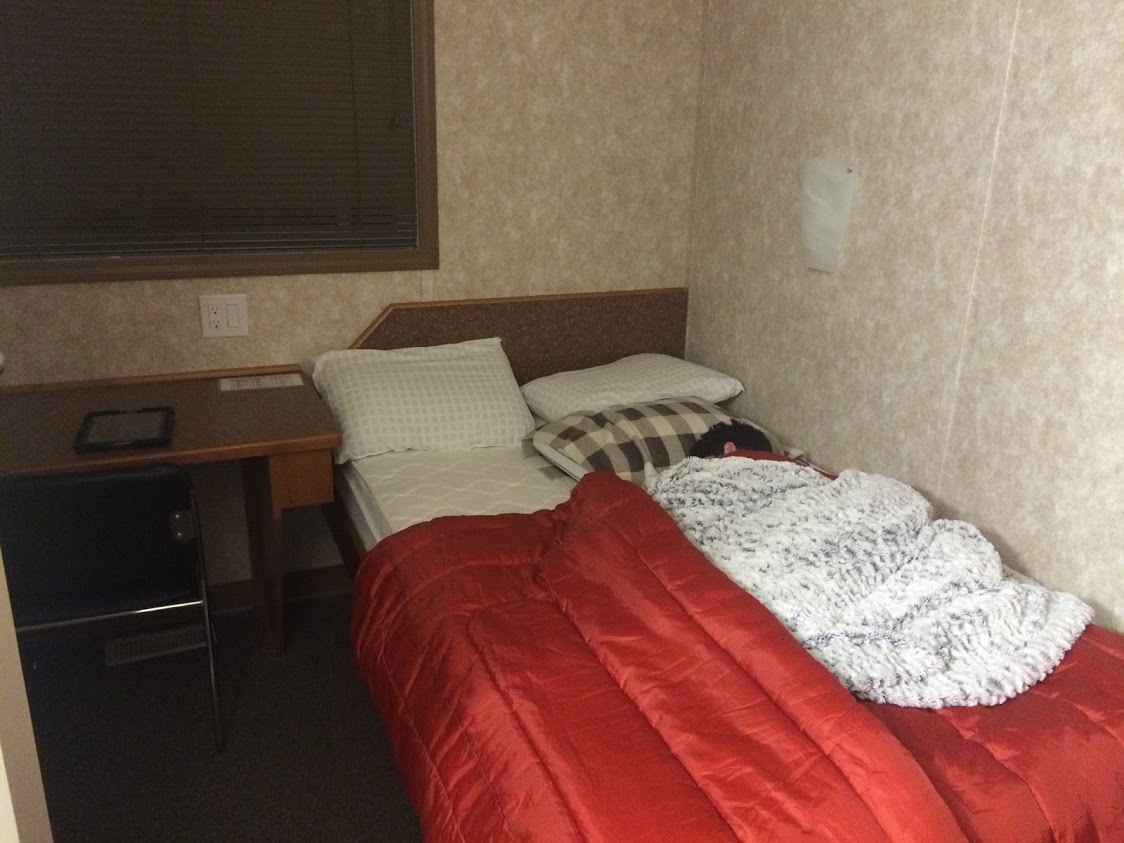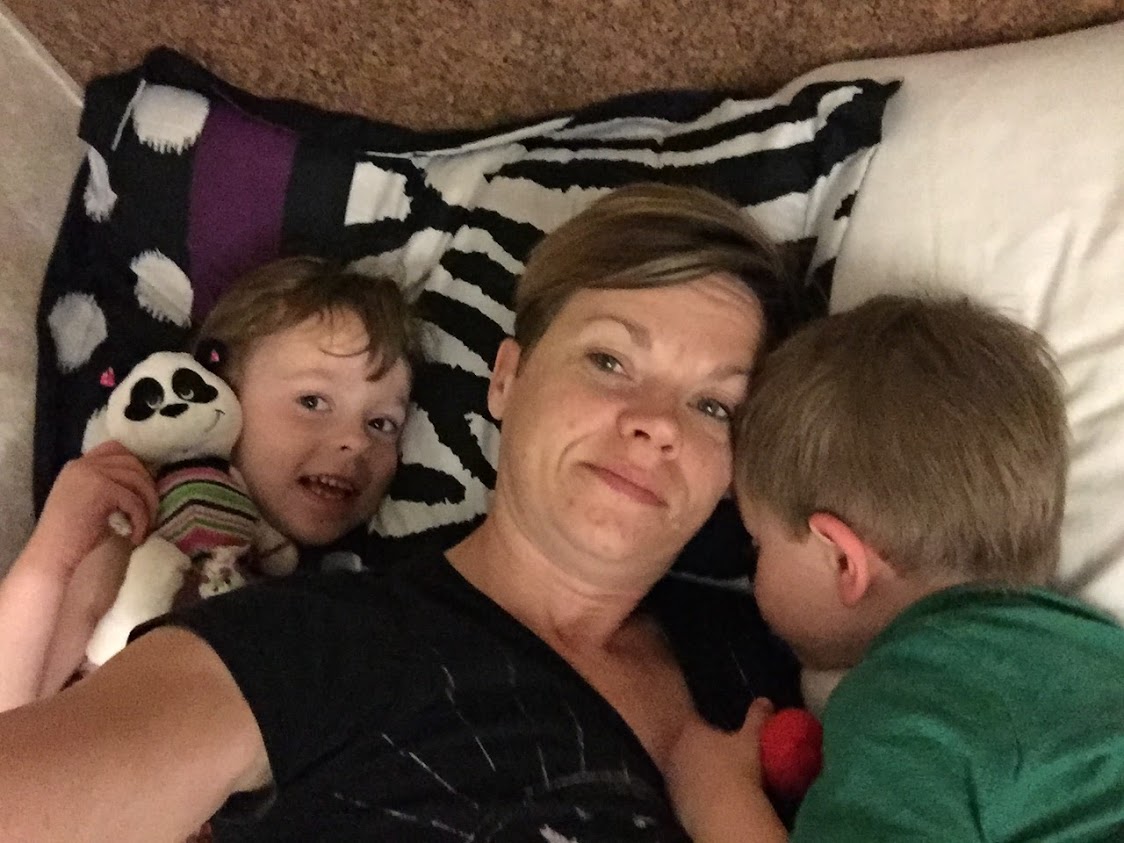 Earl on guard duty: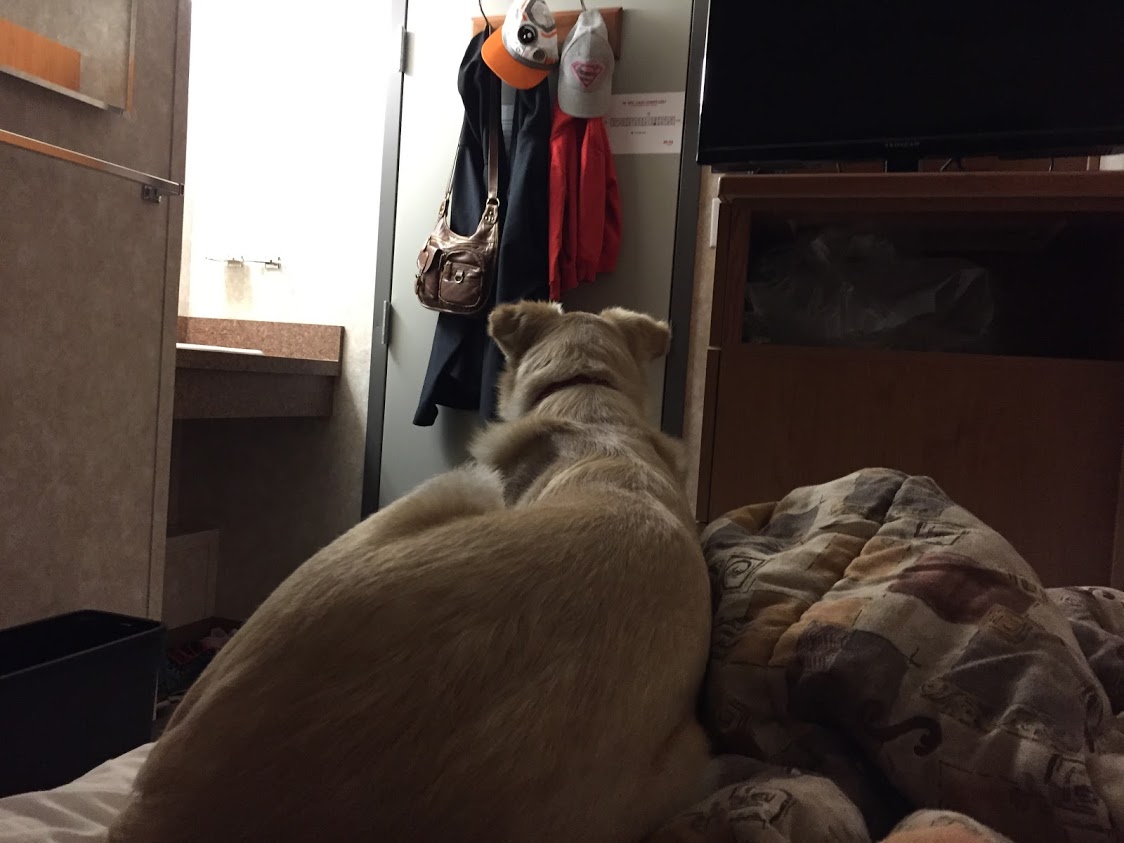 We slept well that night. And woke to a great breakfast.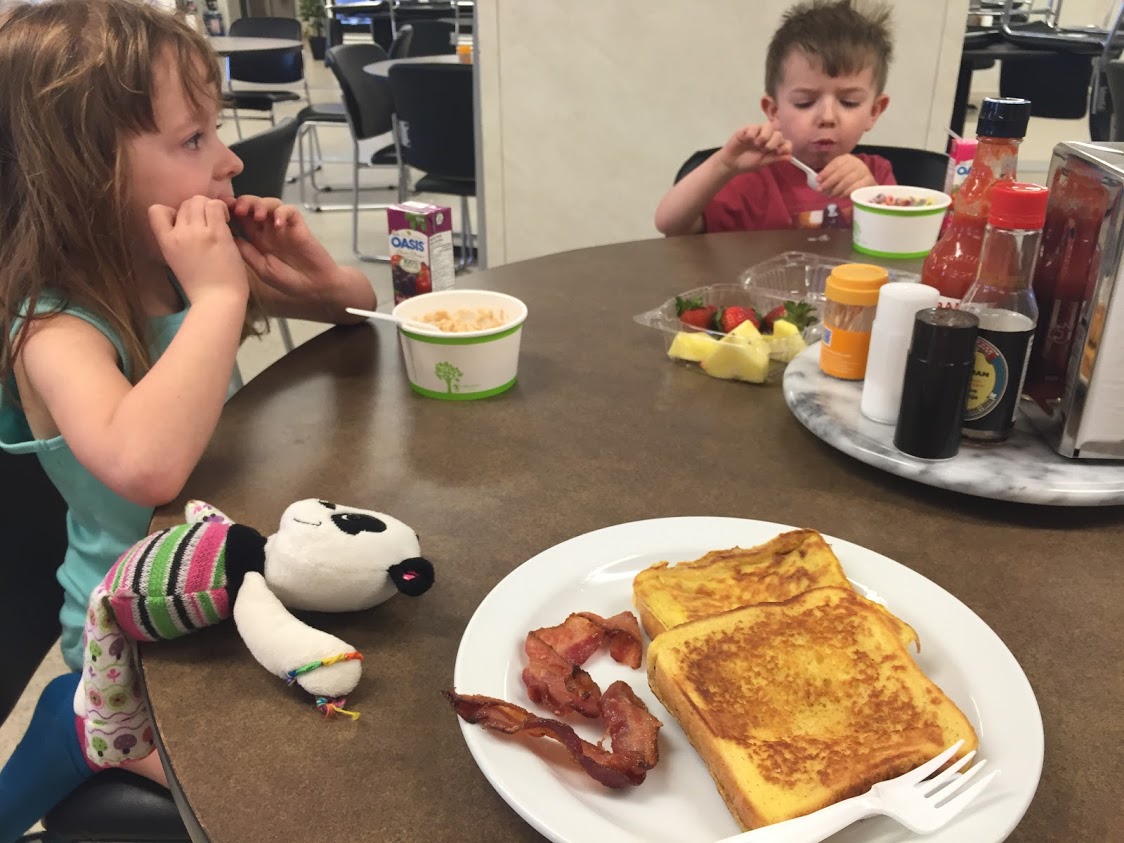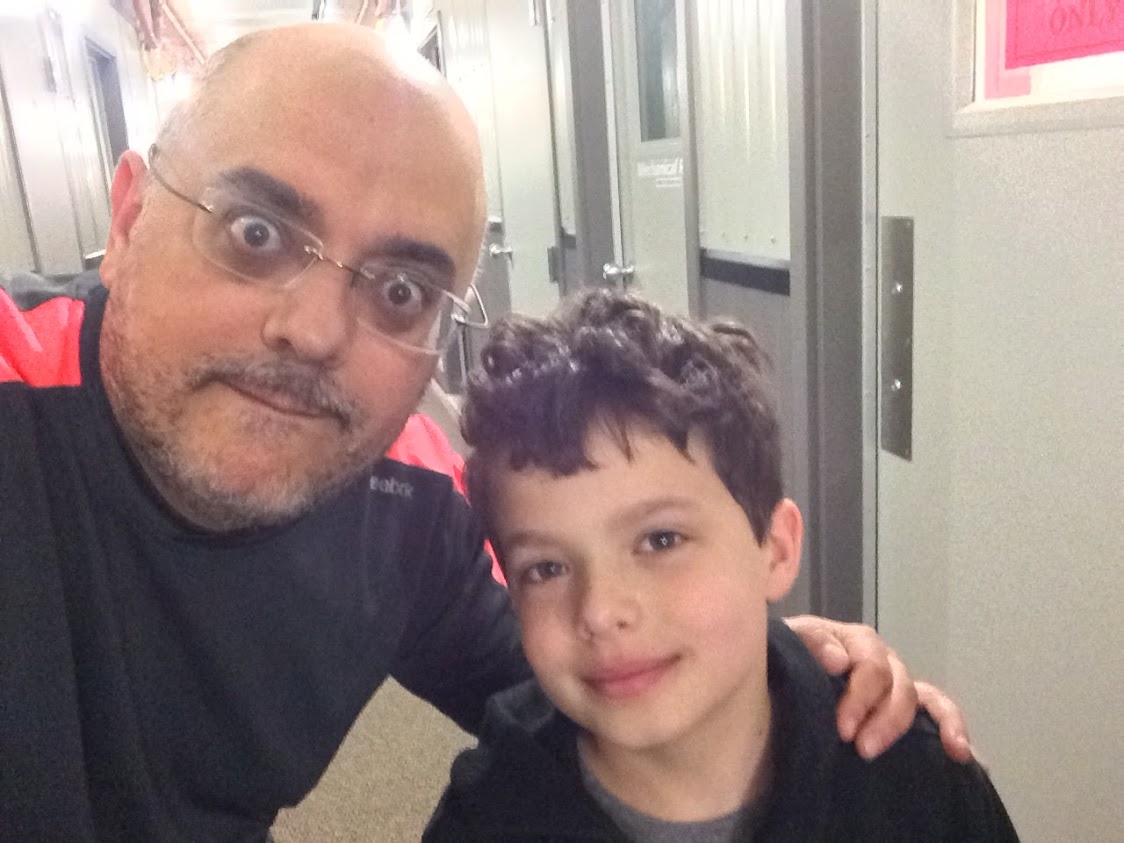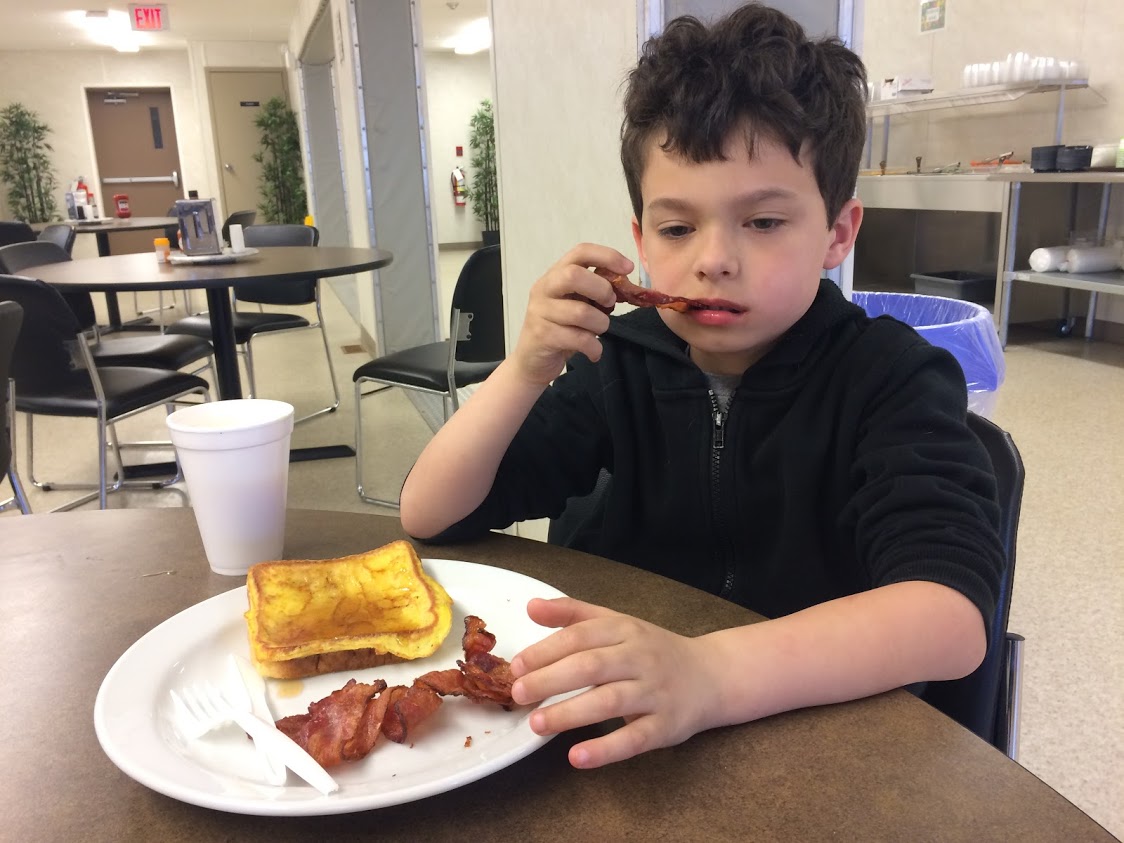 We settled in to the camp. Our plan was to stay for a day or two and then look at our options. At this point, nobody knew how long the evacuation was going to last, or what the extent of the fire would be.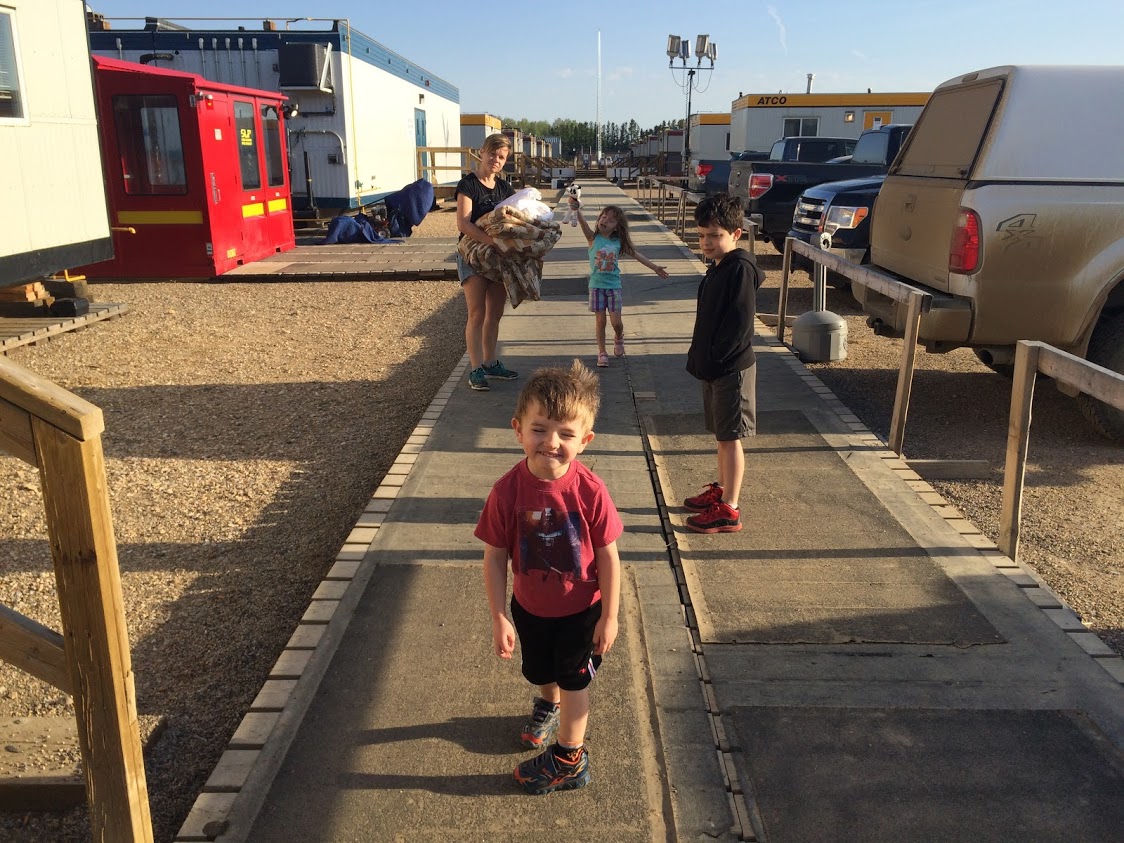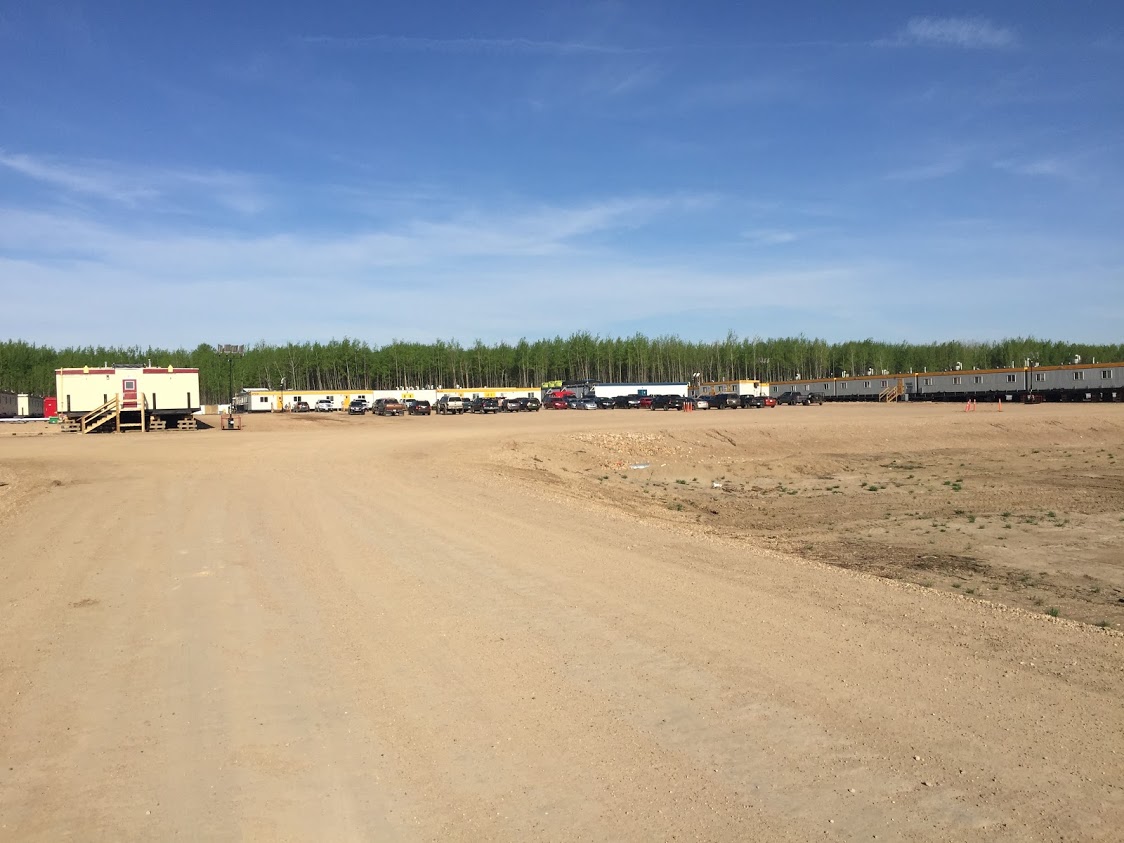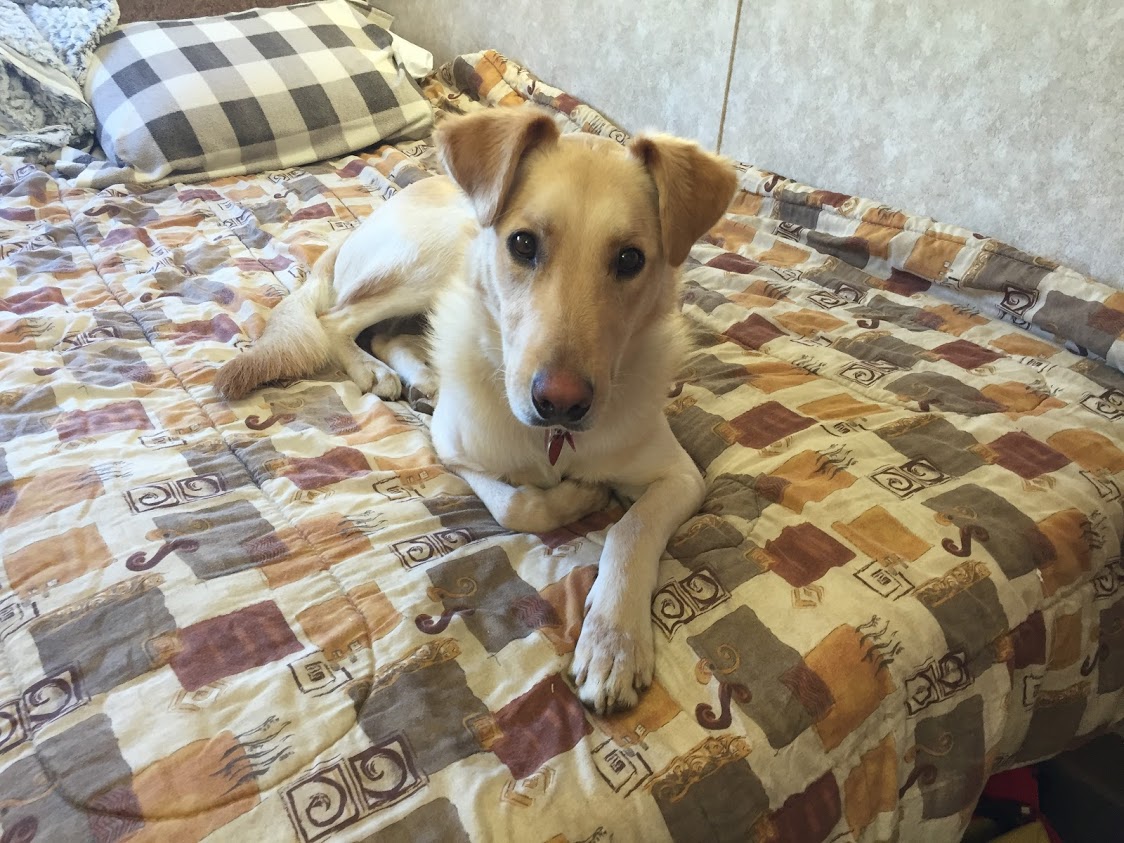 Wandering River Part 2, Camp Life
Well, camp life lasted longer than we expected. We didn't really have any reason to move further South, and uncertainty over work and the length of the evacuation kept us at Camp in Wandering River.
Besides, the Camp staff, and all the volunteers were very welcoming and made us feel at home.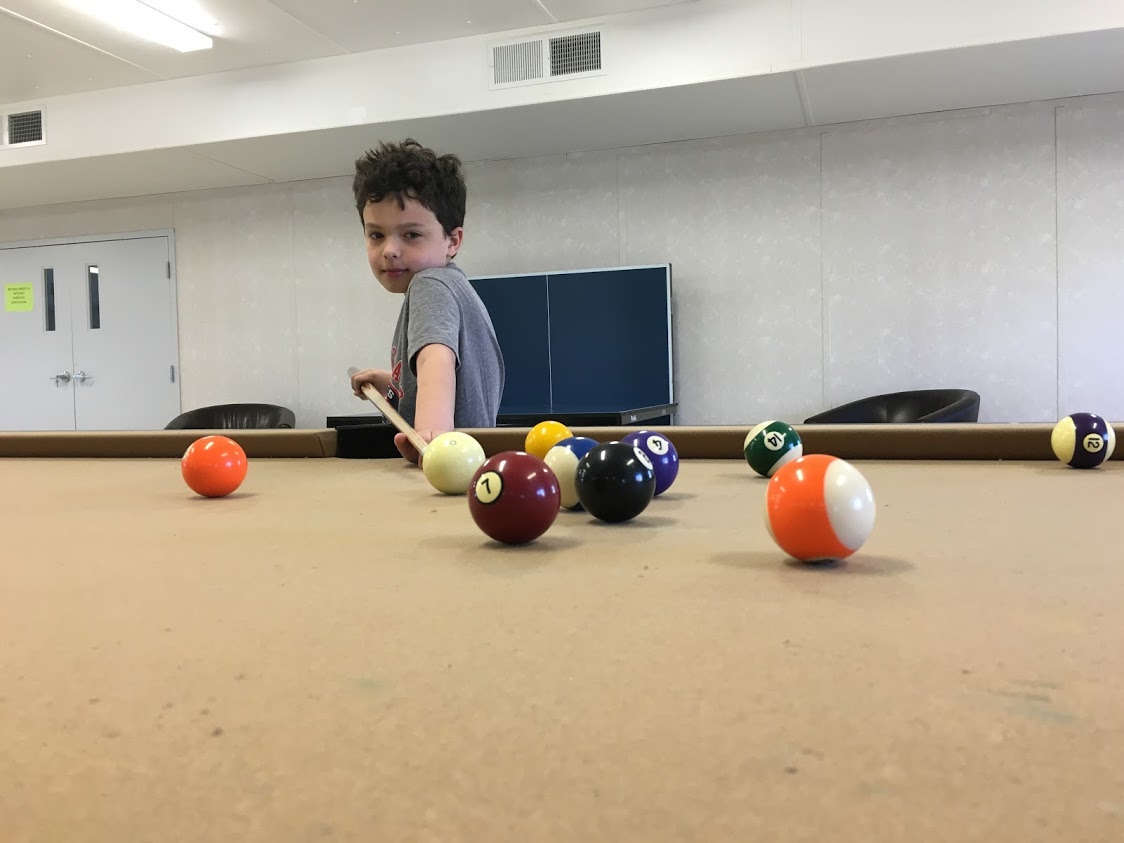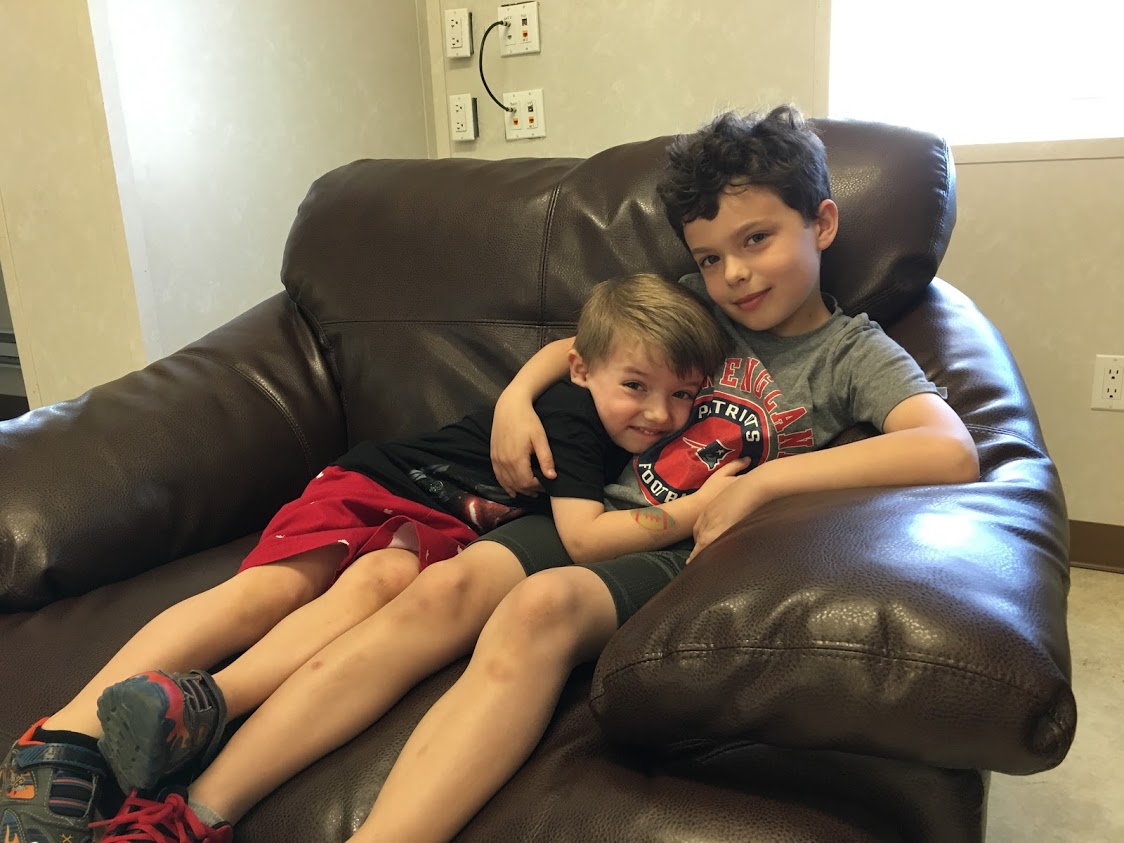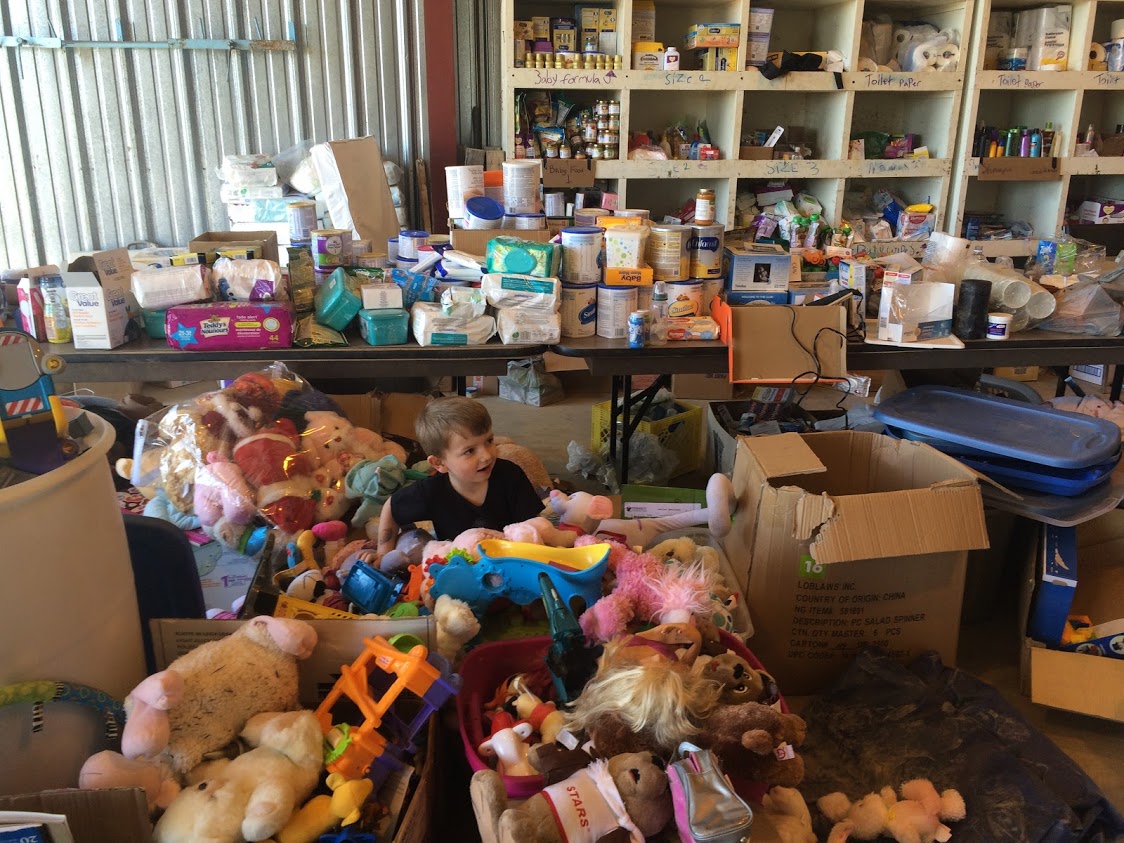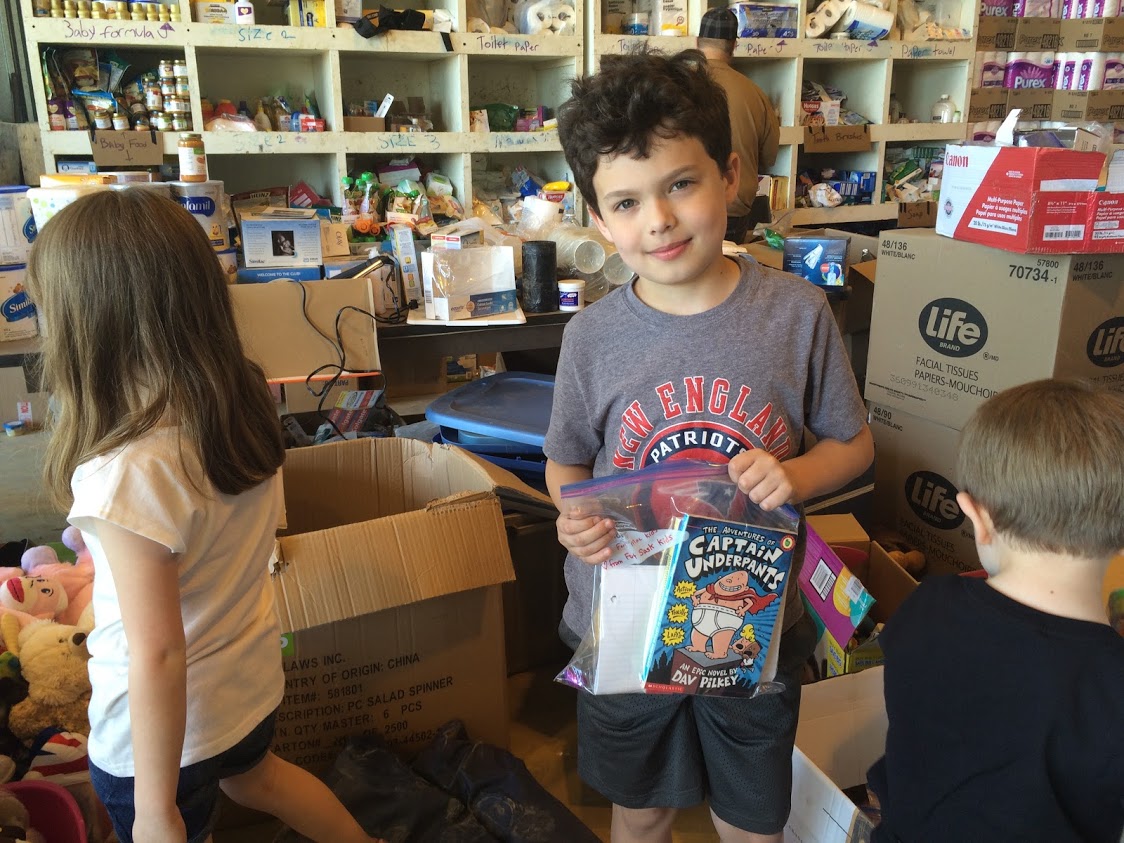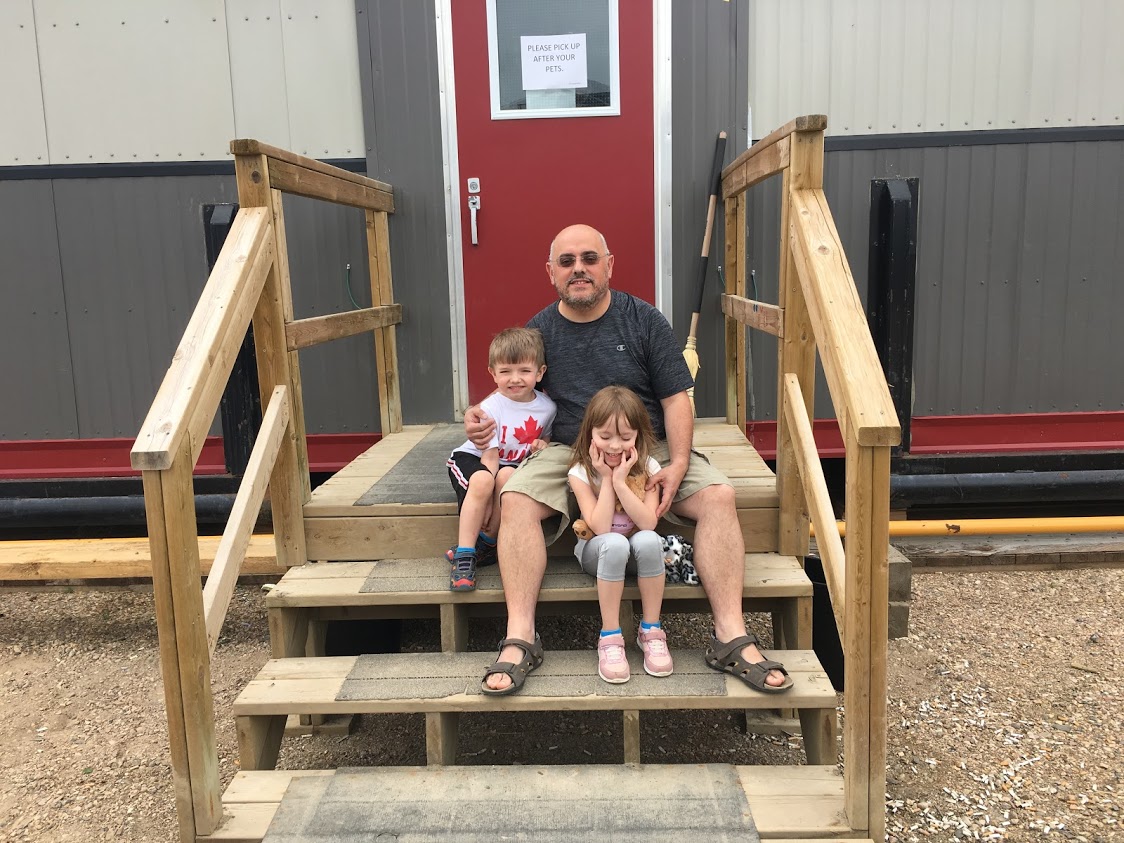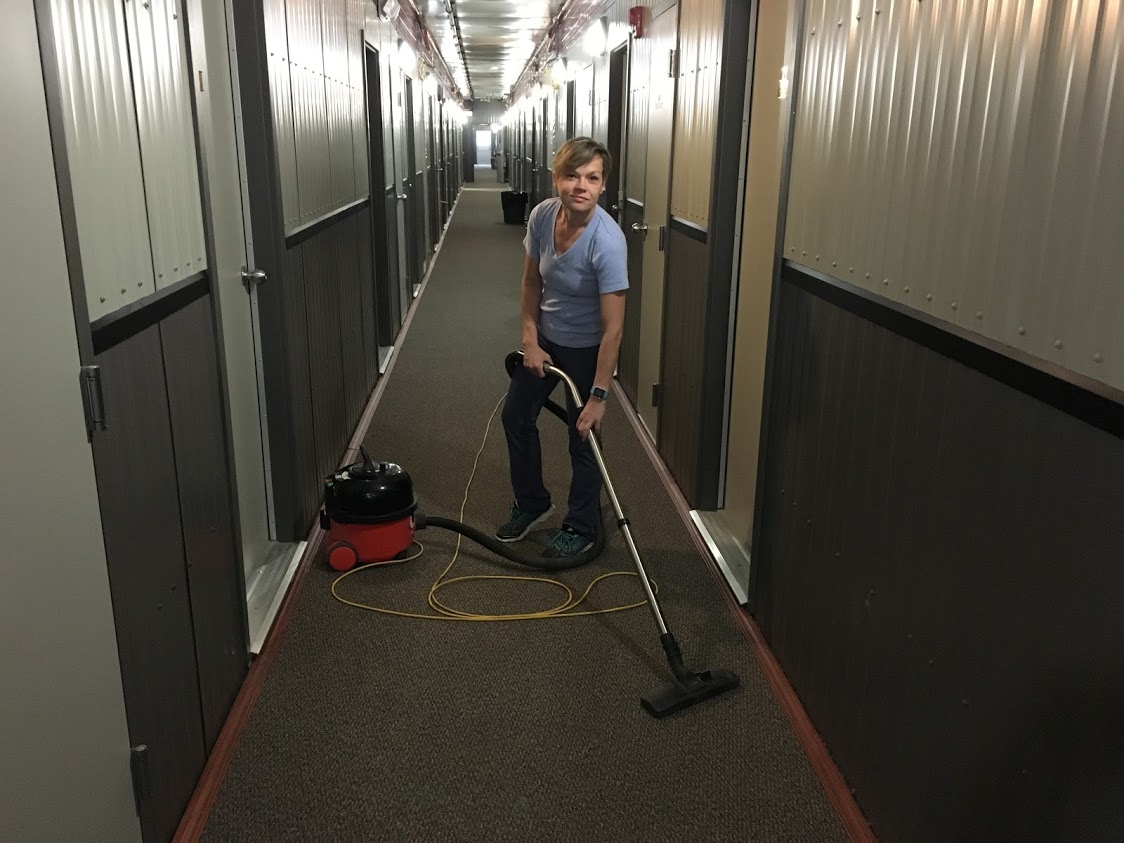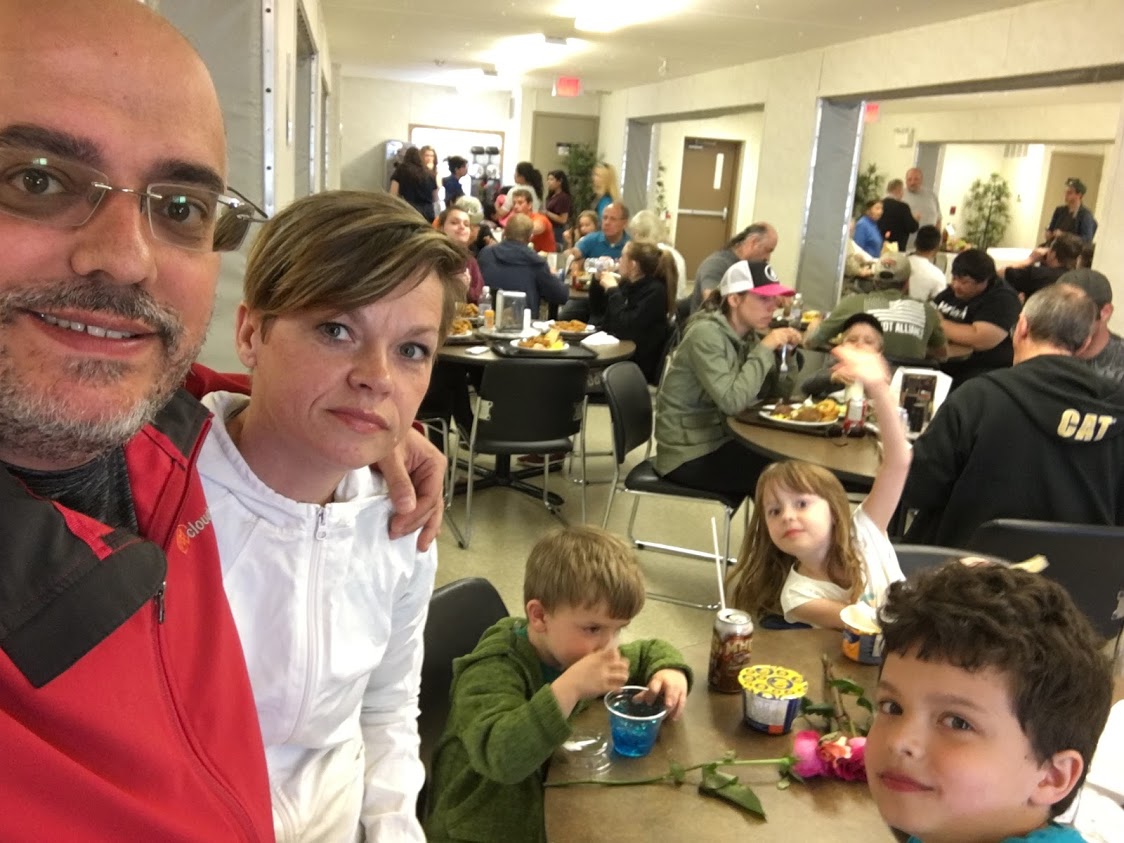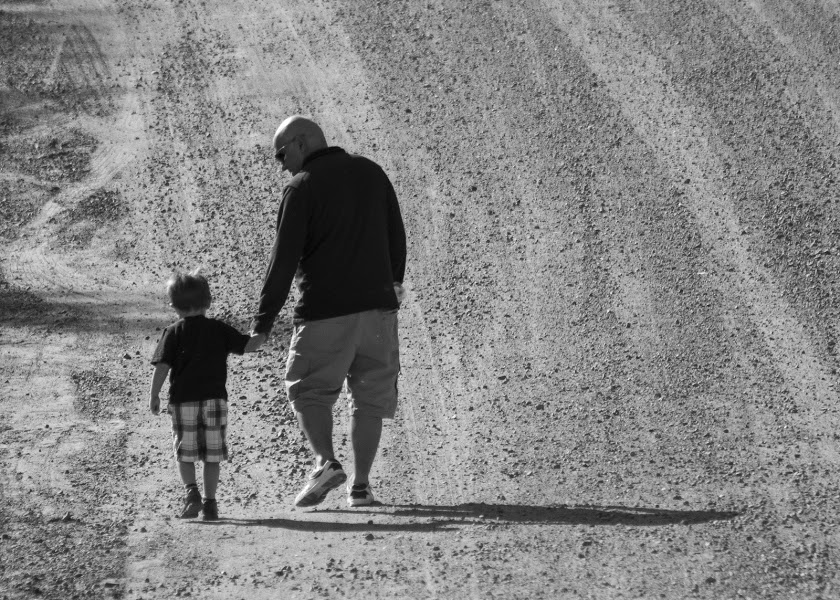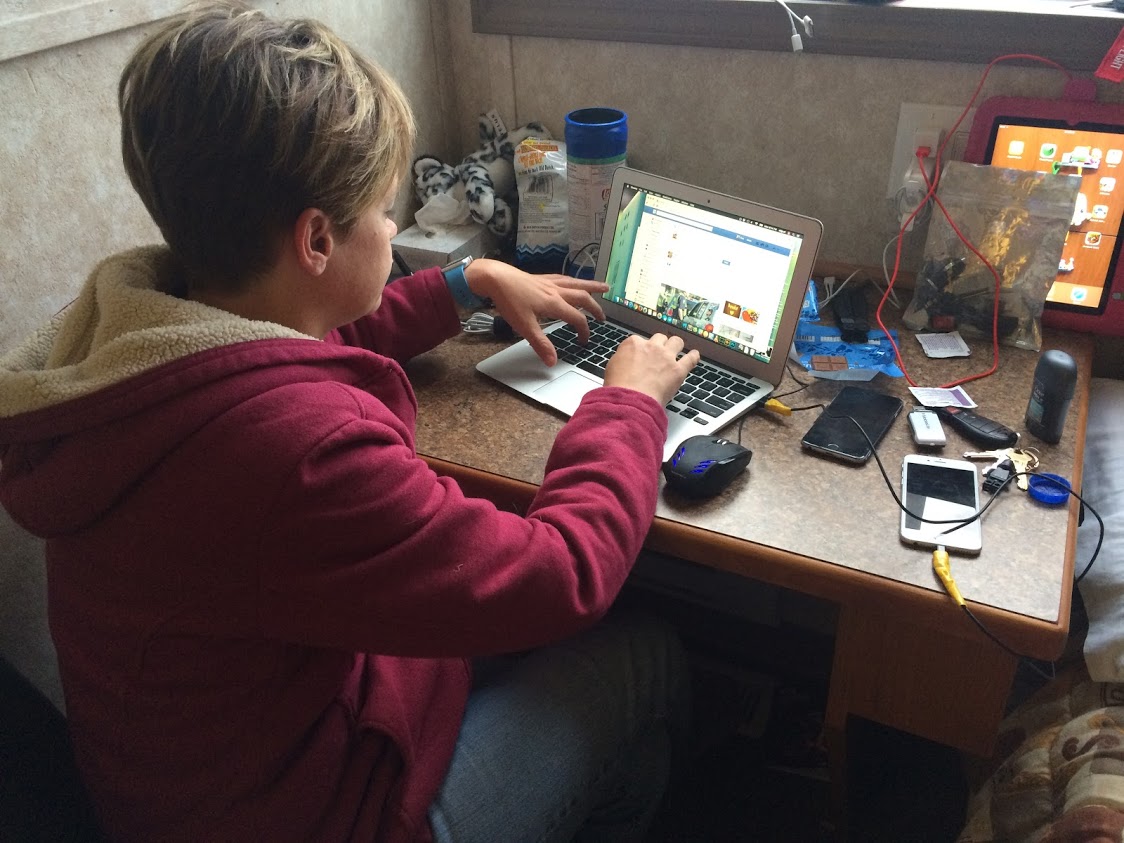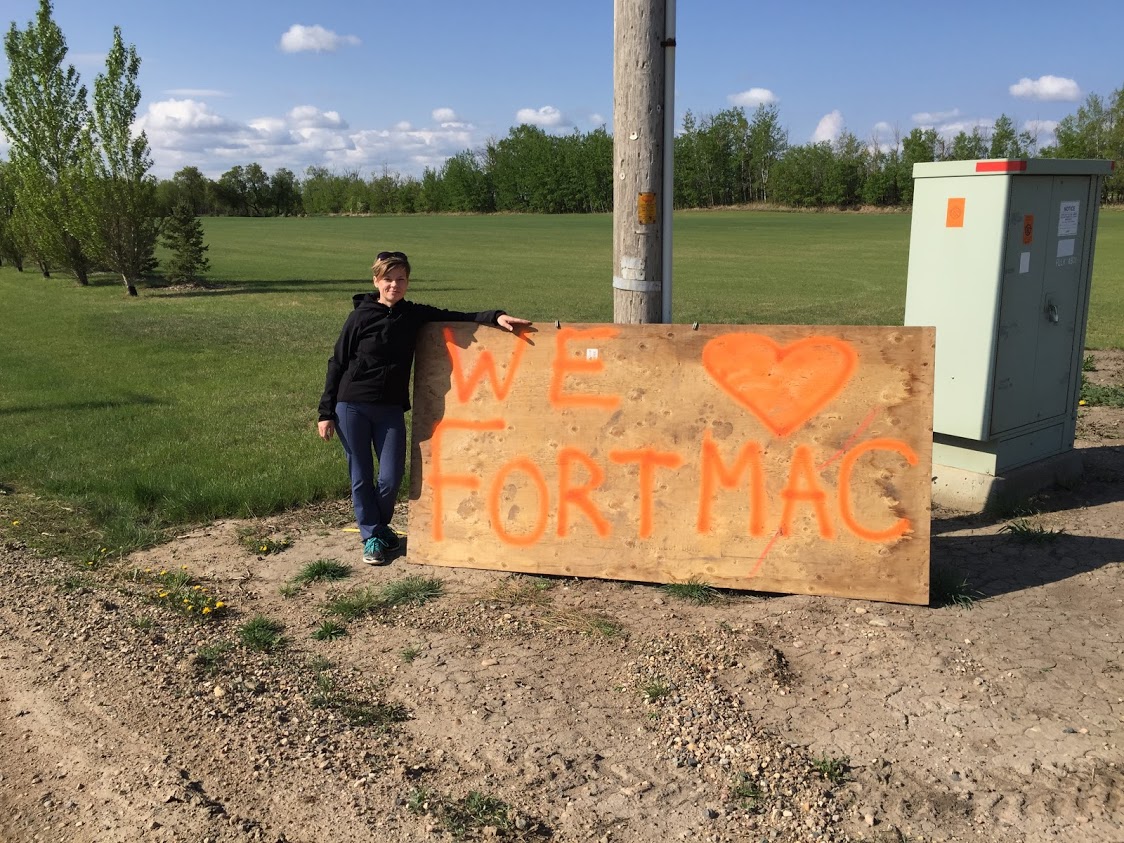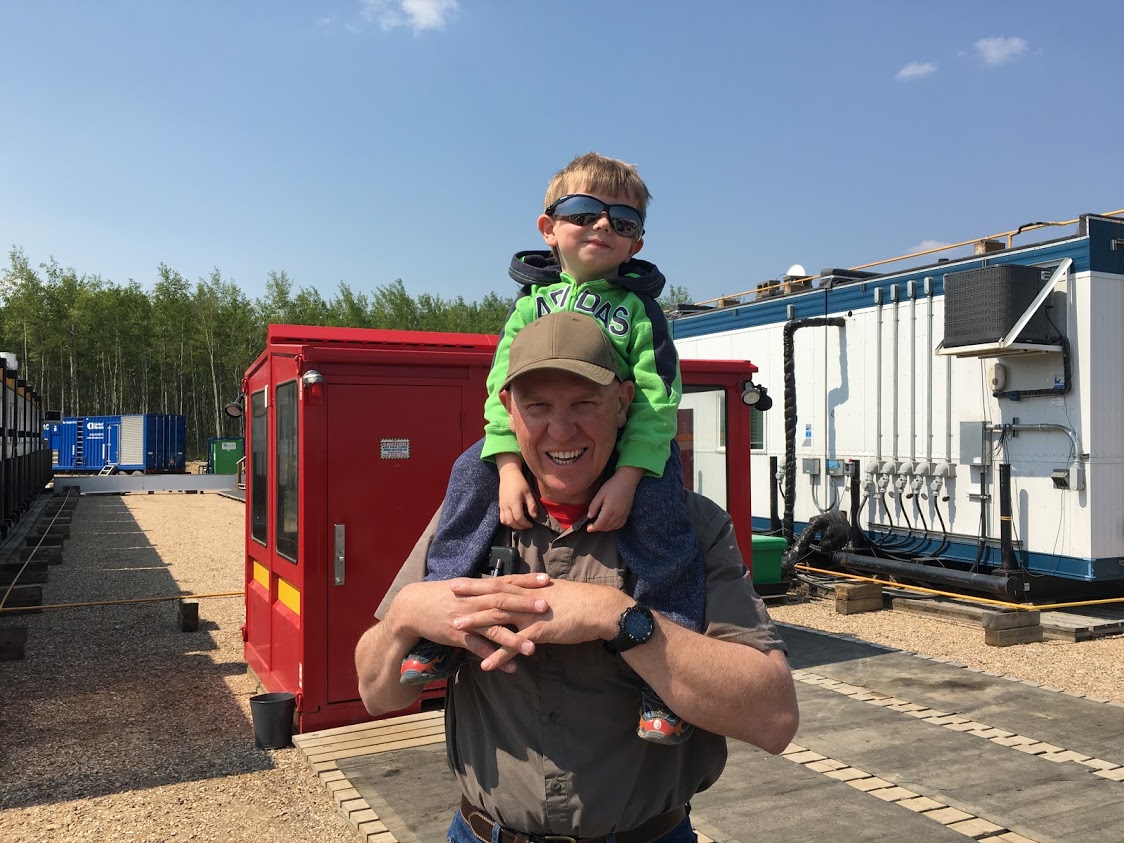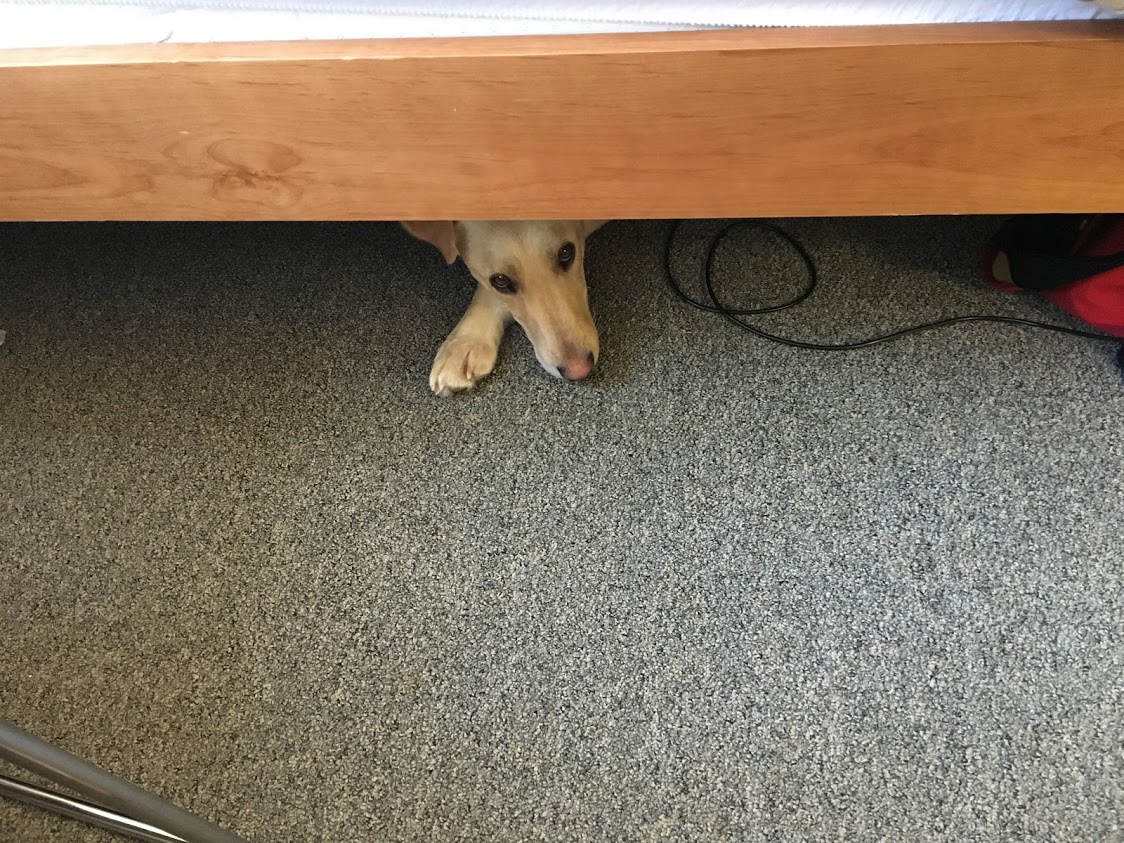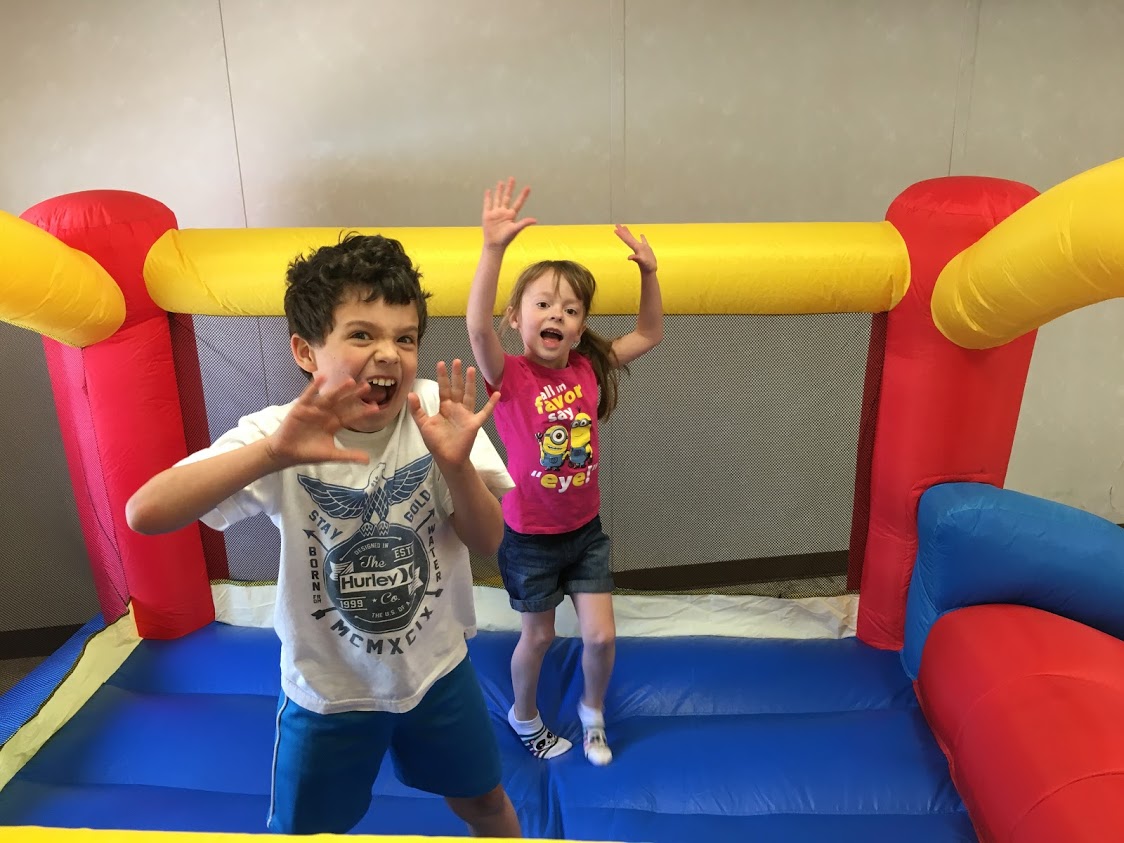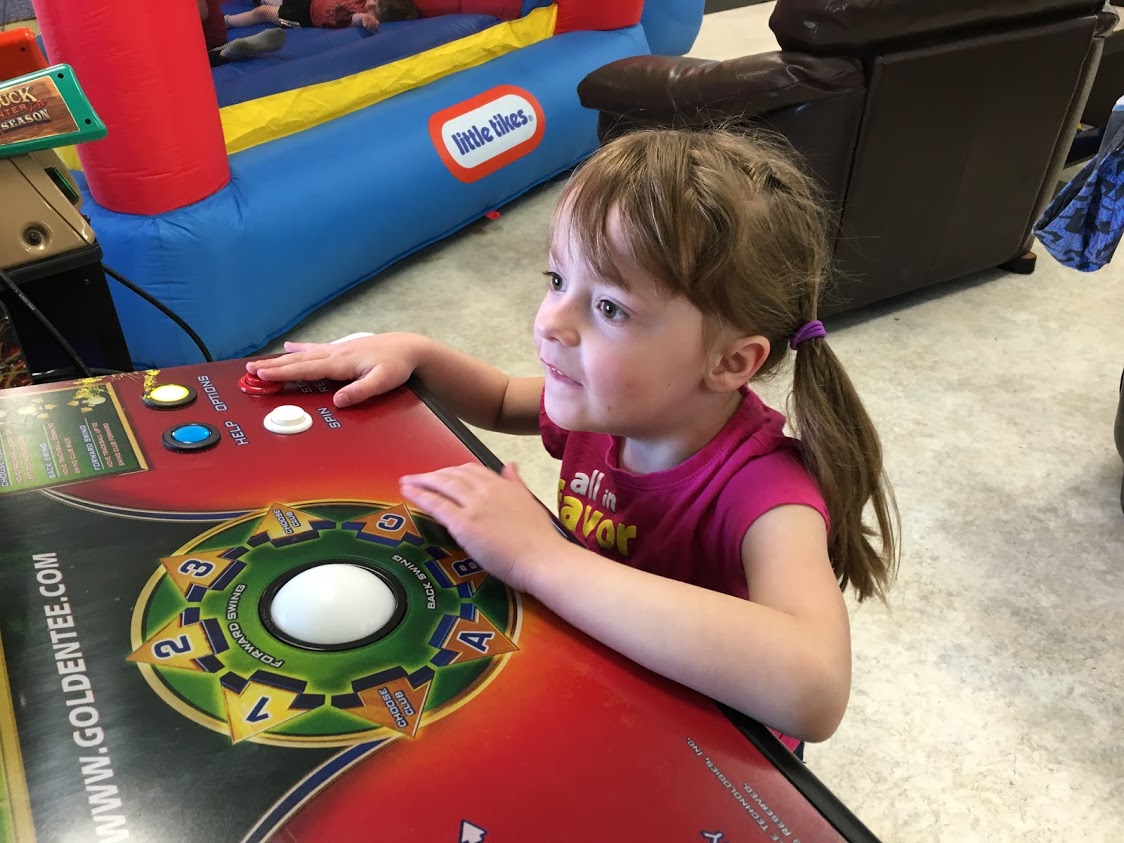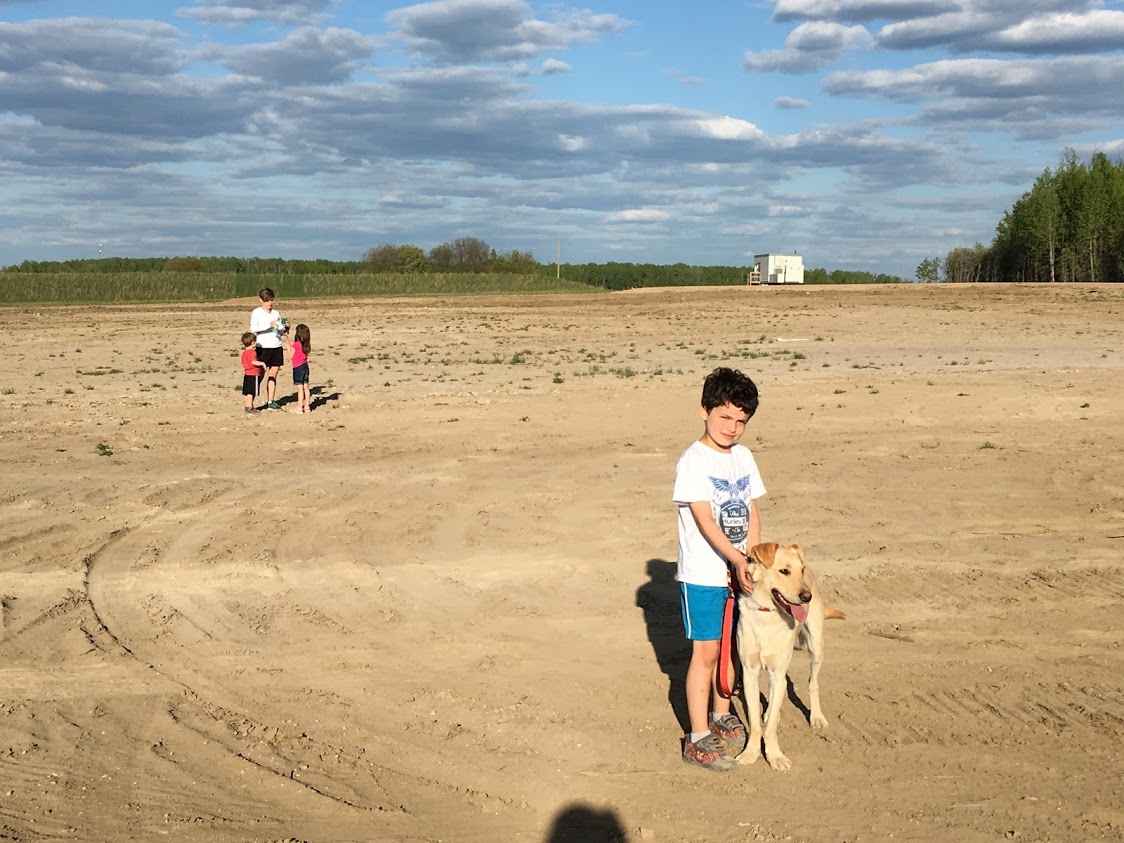 The kids attended school at Wandering River for a month. The tiny school was filled with kids from Fort McMurray.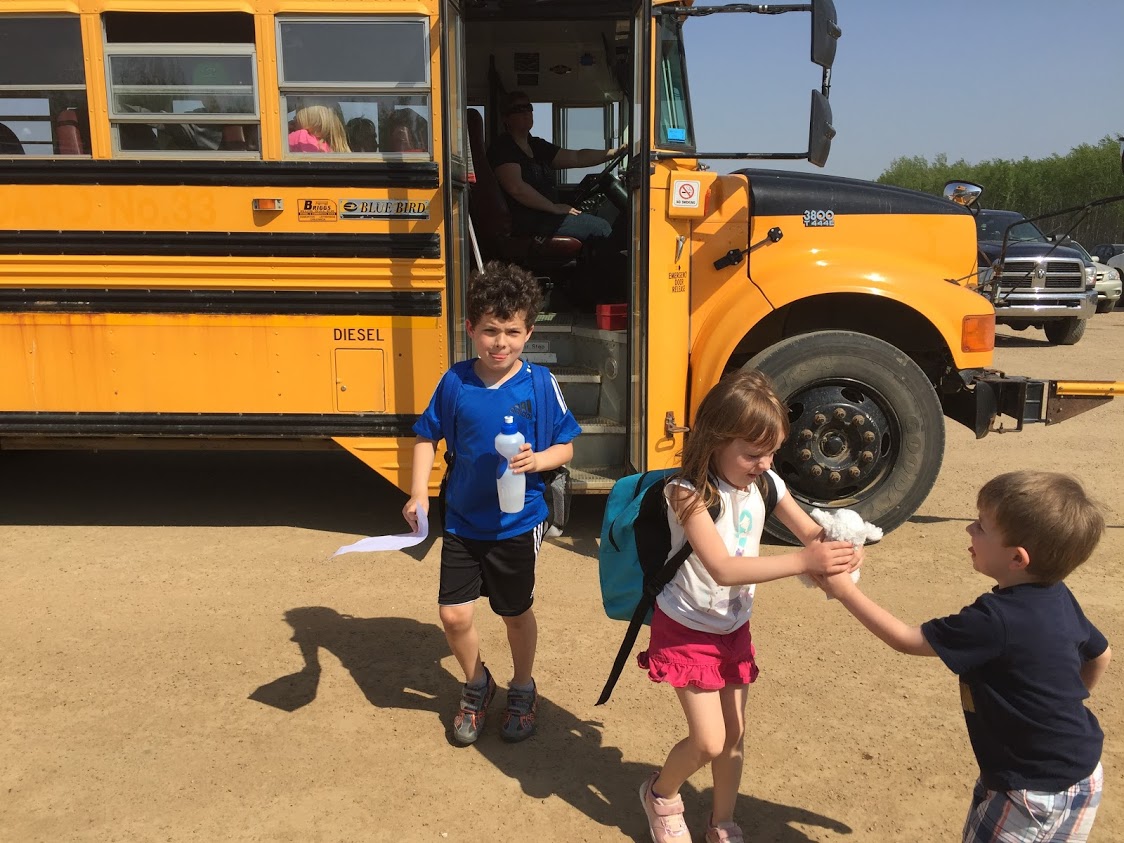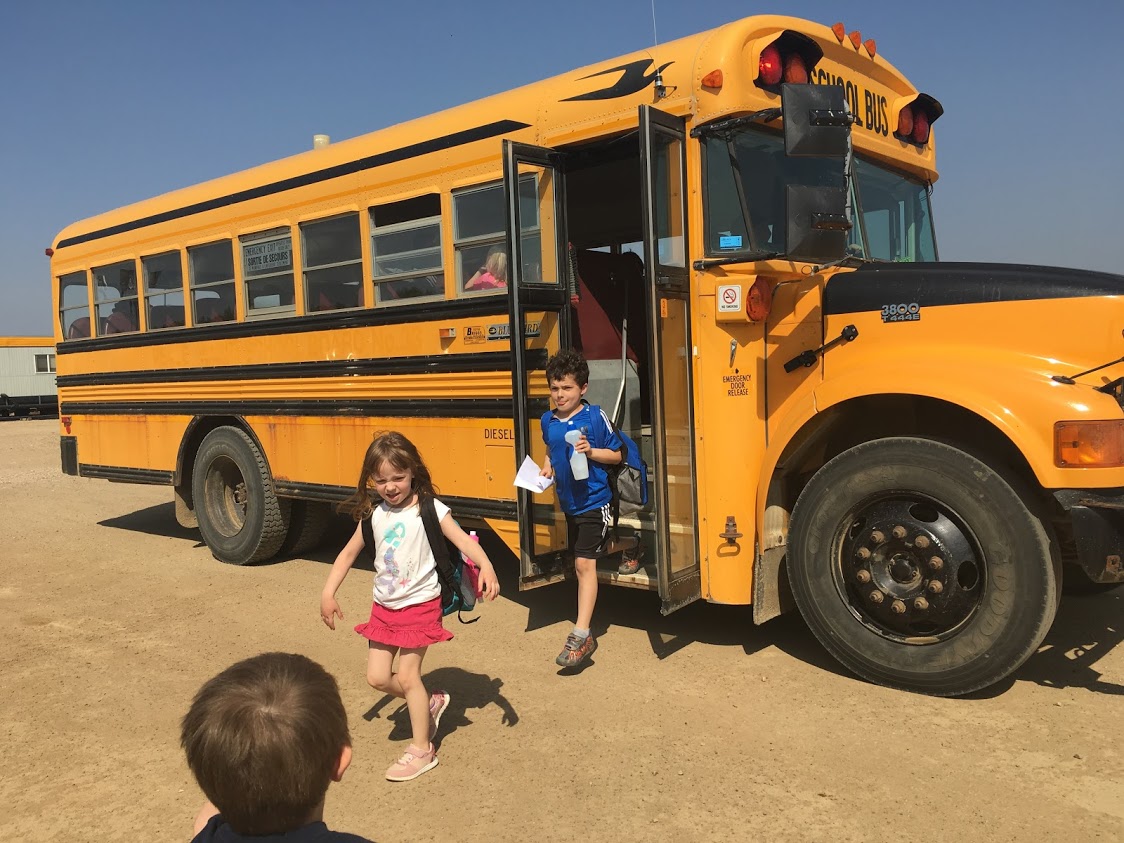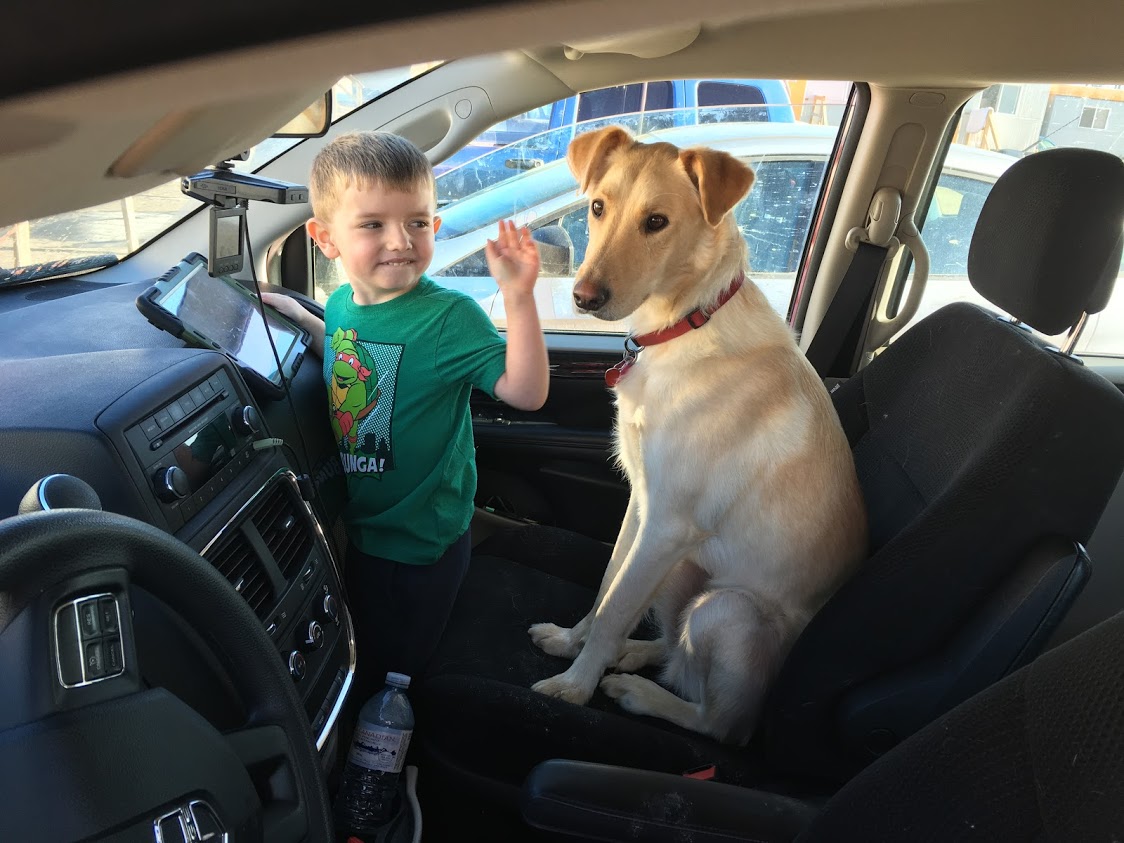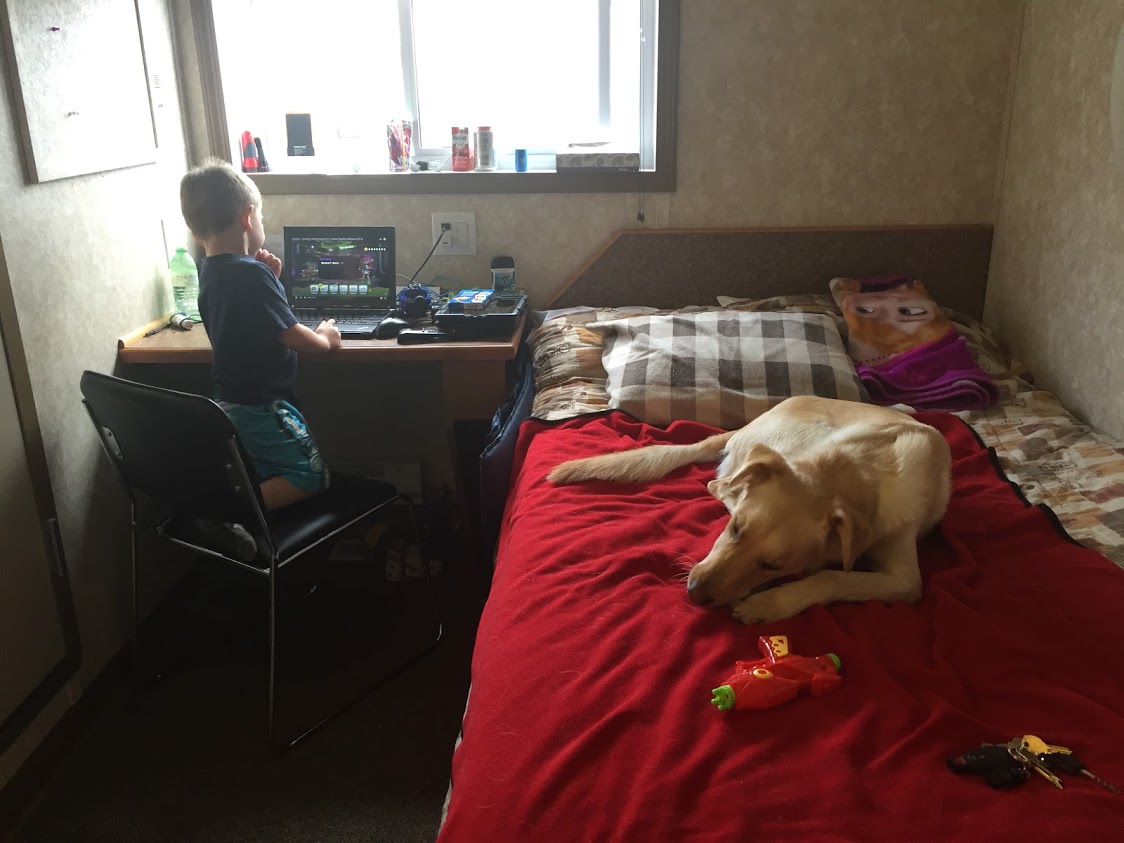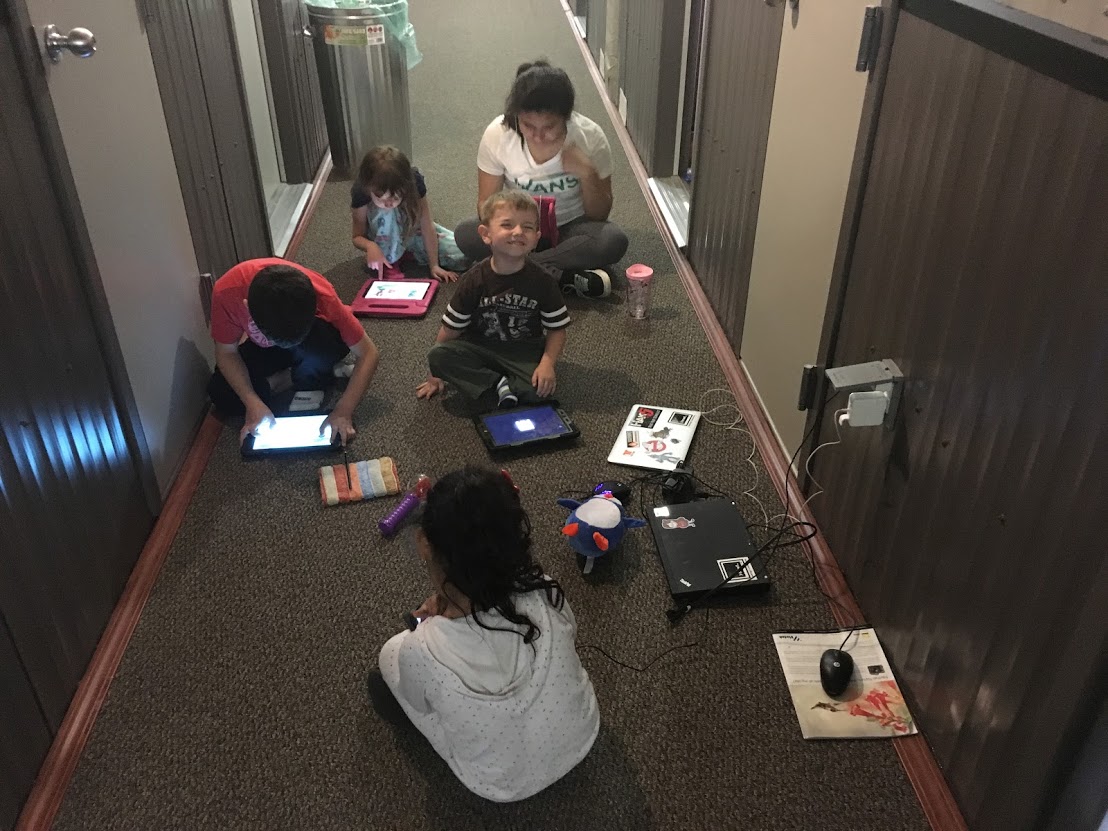 We were lucky to be able to watch Champions League in the Rec Centre. Real Madrid won the La Undécima. So that was a highlight!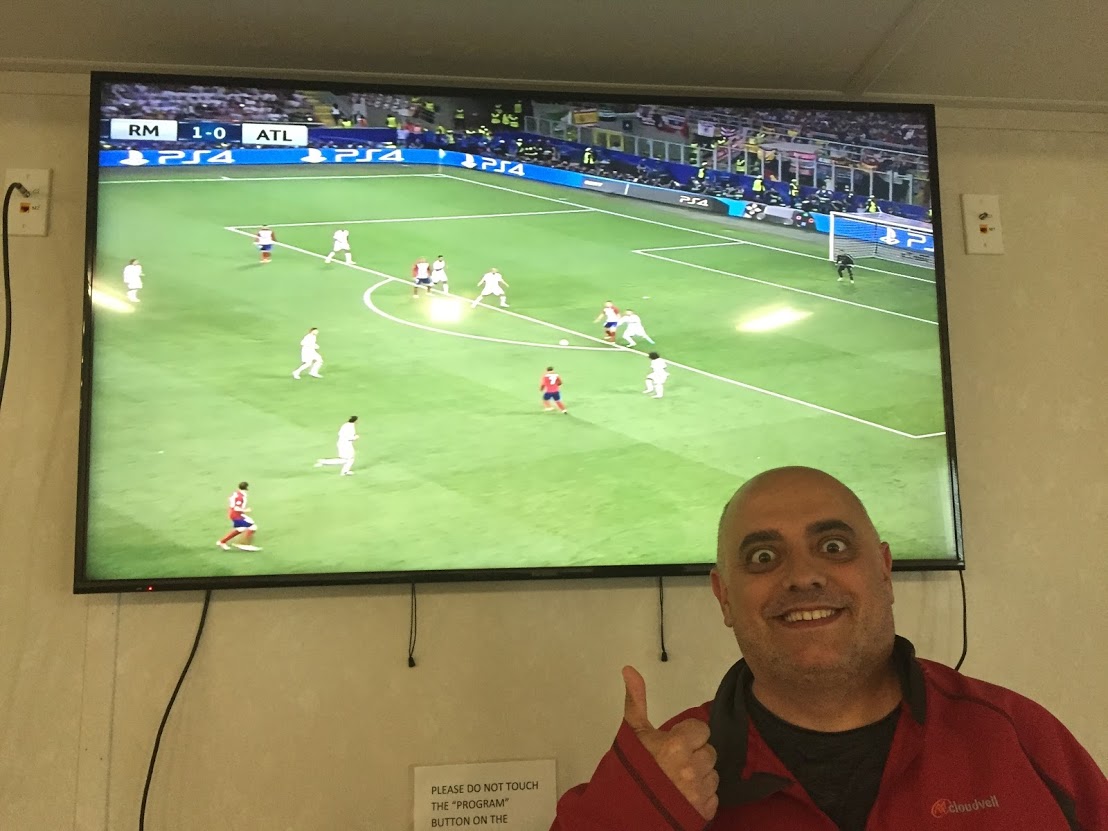 Kids had electronics and WiFi :-) Here they are with some other kids, playing Minecraft, of course.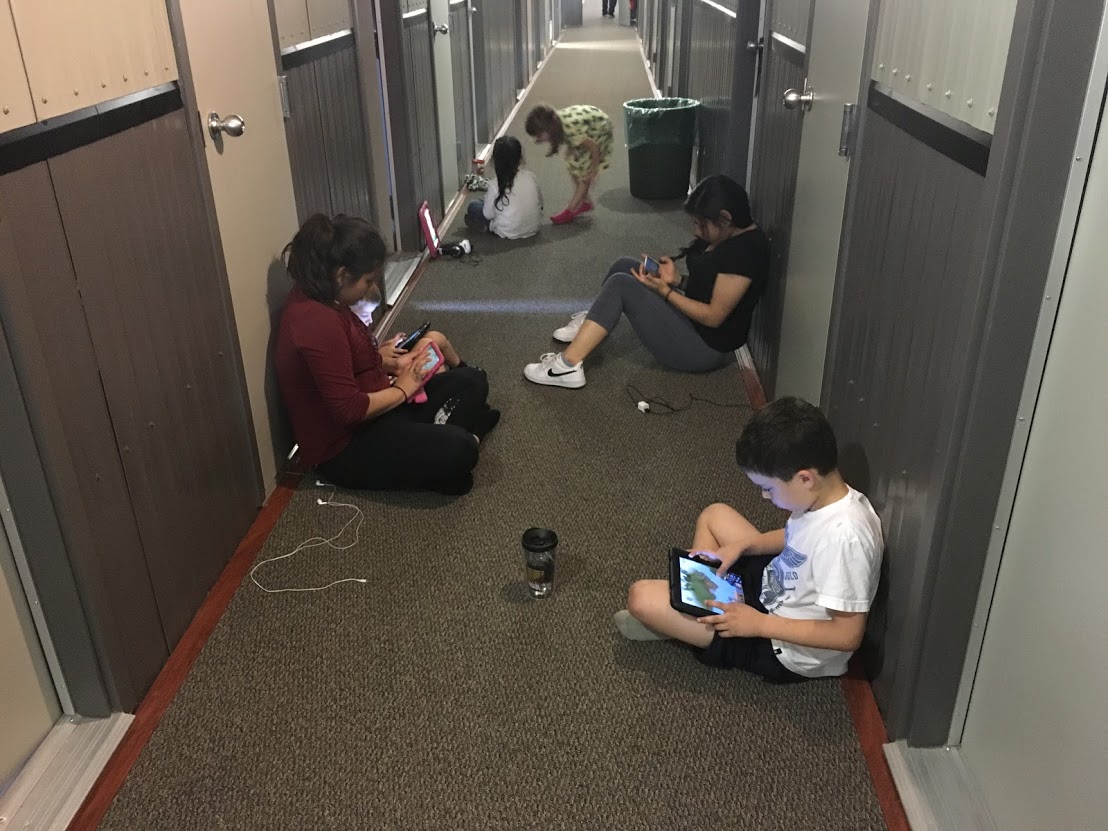 We visited Edmonton a couple of times. The West Edmonton Mall was kind enough to give us free passes to Galaxyland for the day.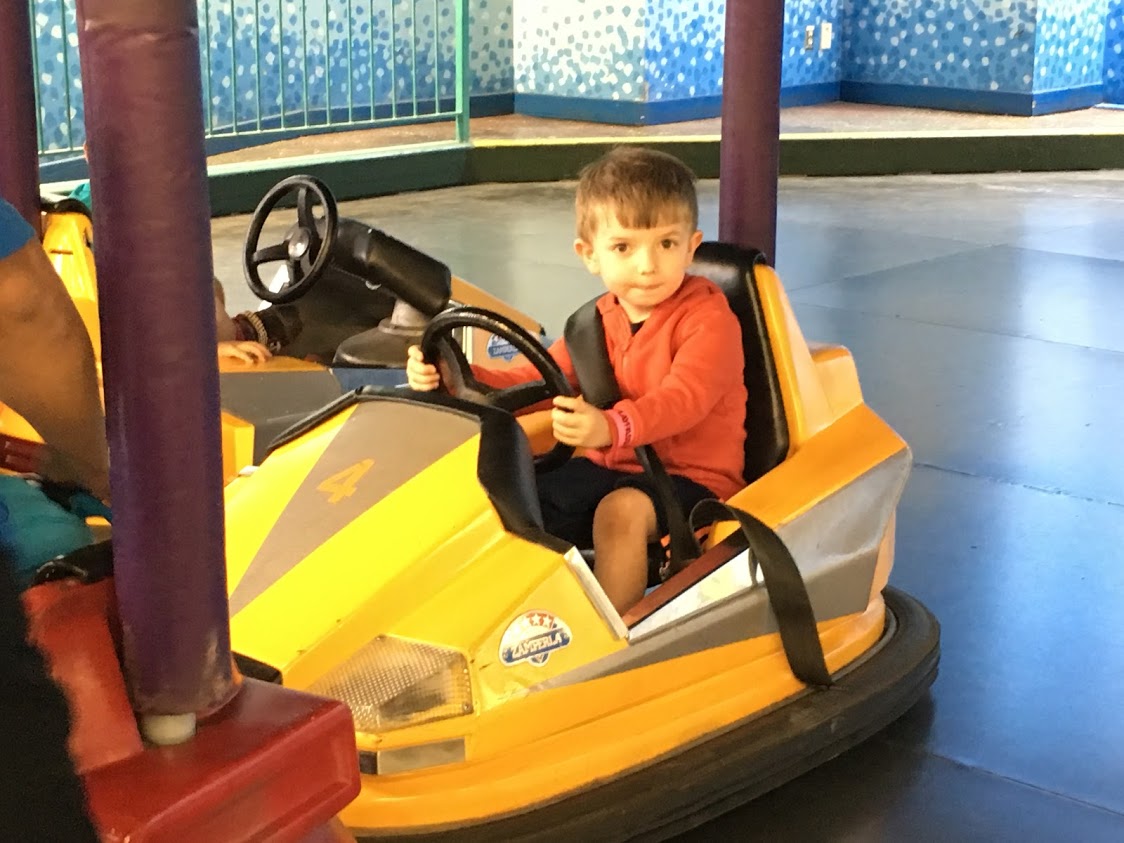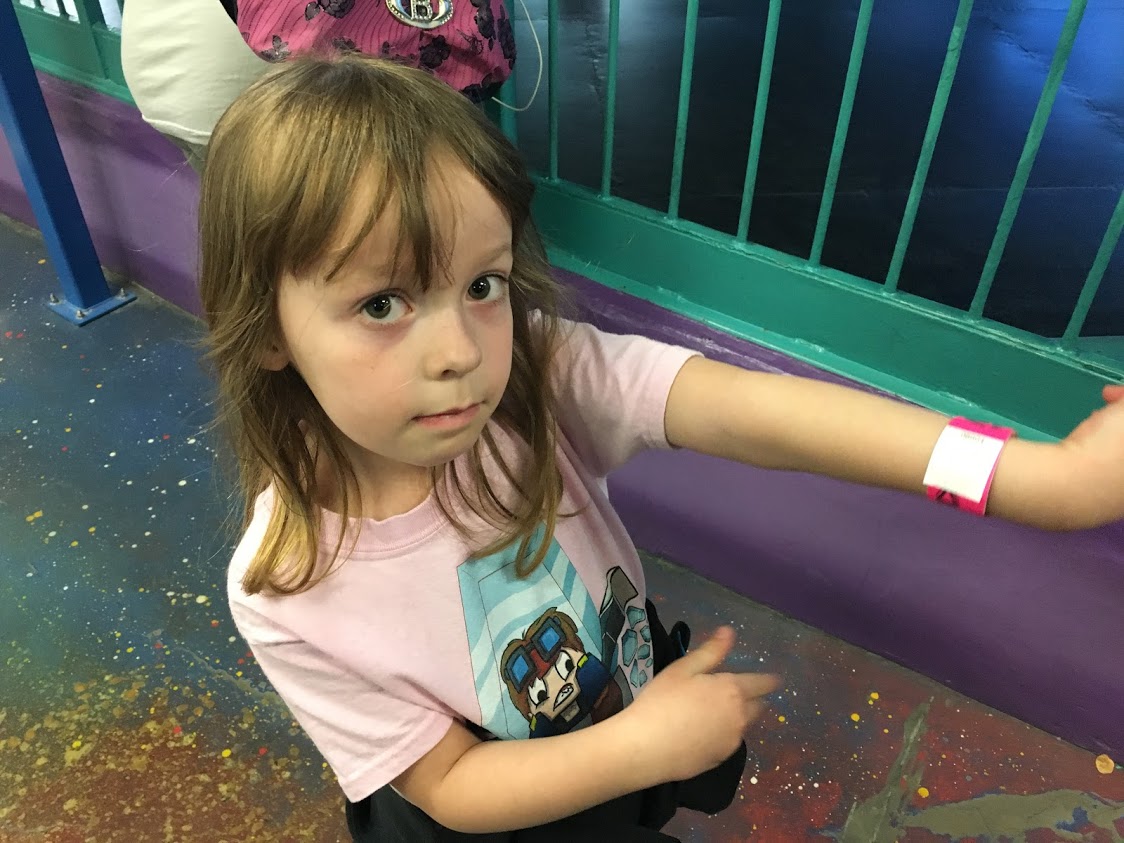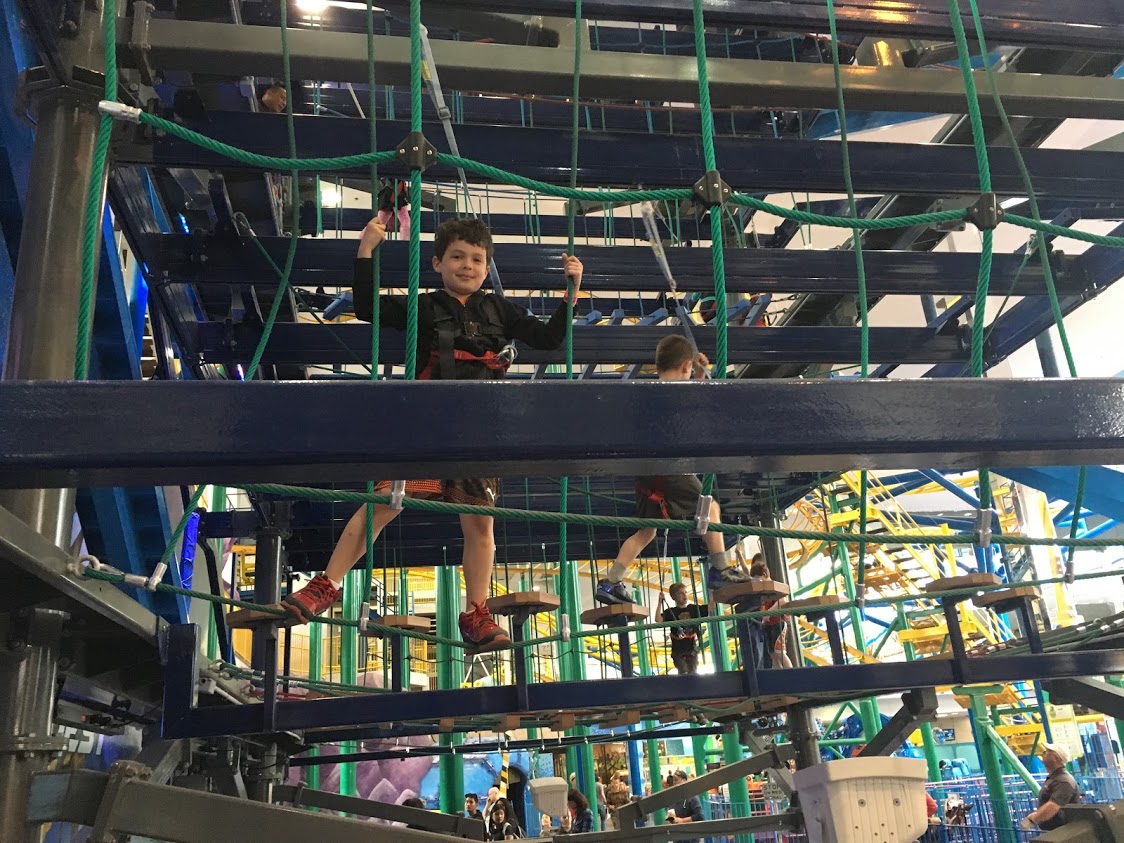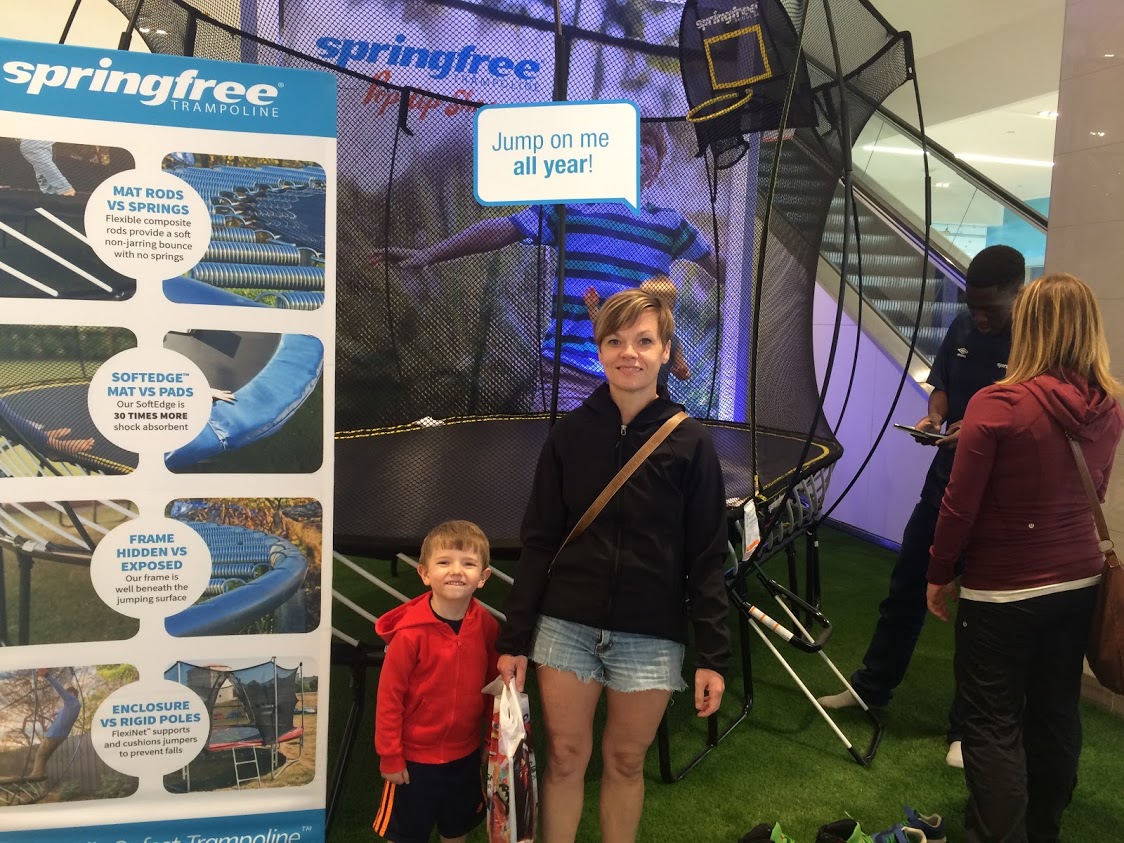 Returning to Fort McMurray
I returned to Fort McMurray a few times before the official re-entry. I was working on some computer networks at the schools. It was very ... quiet.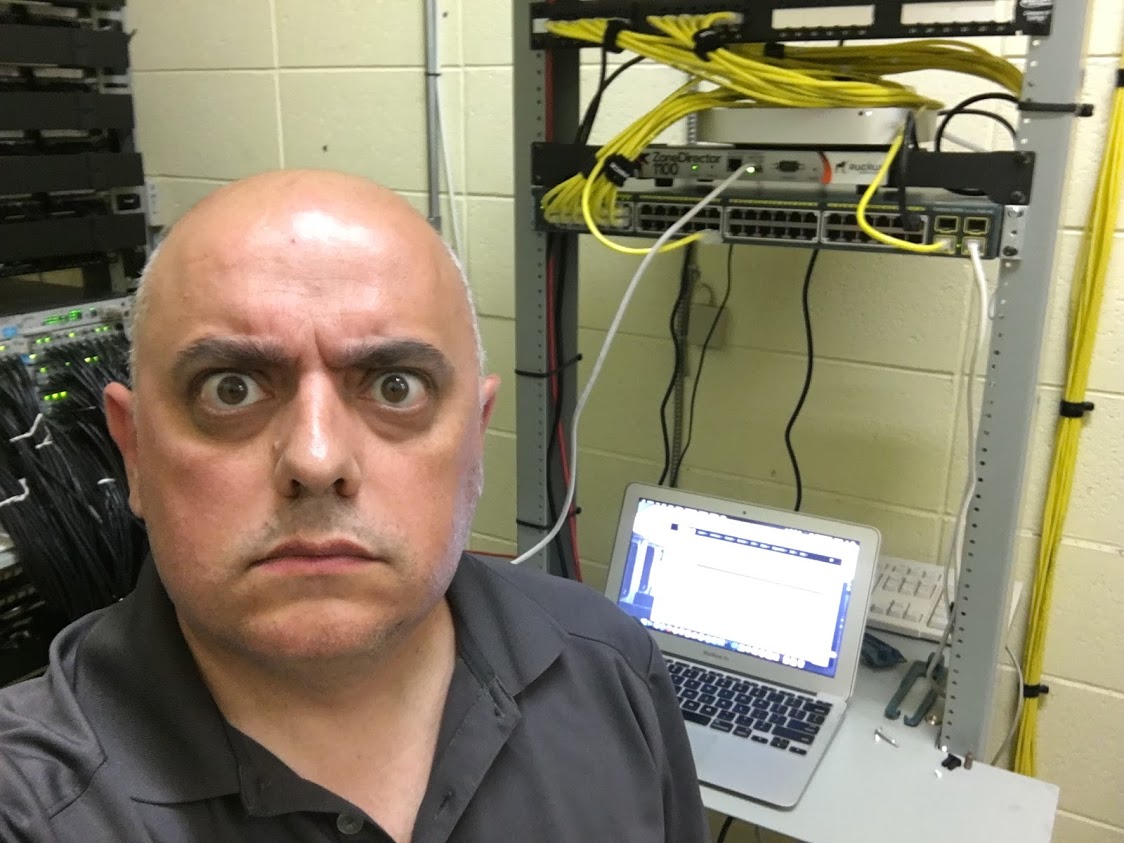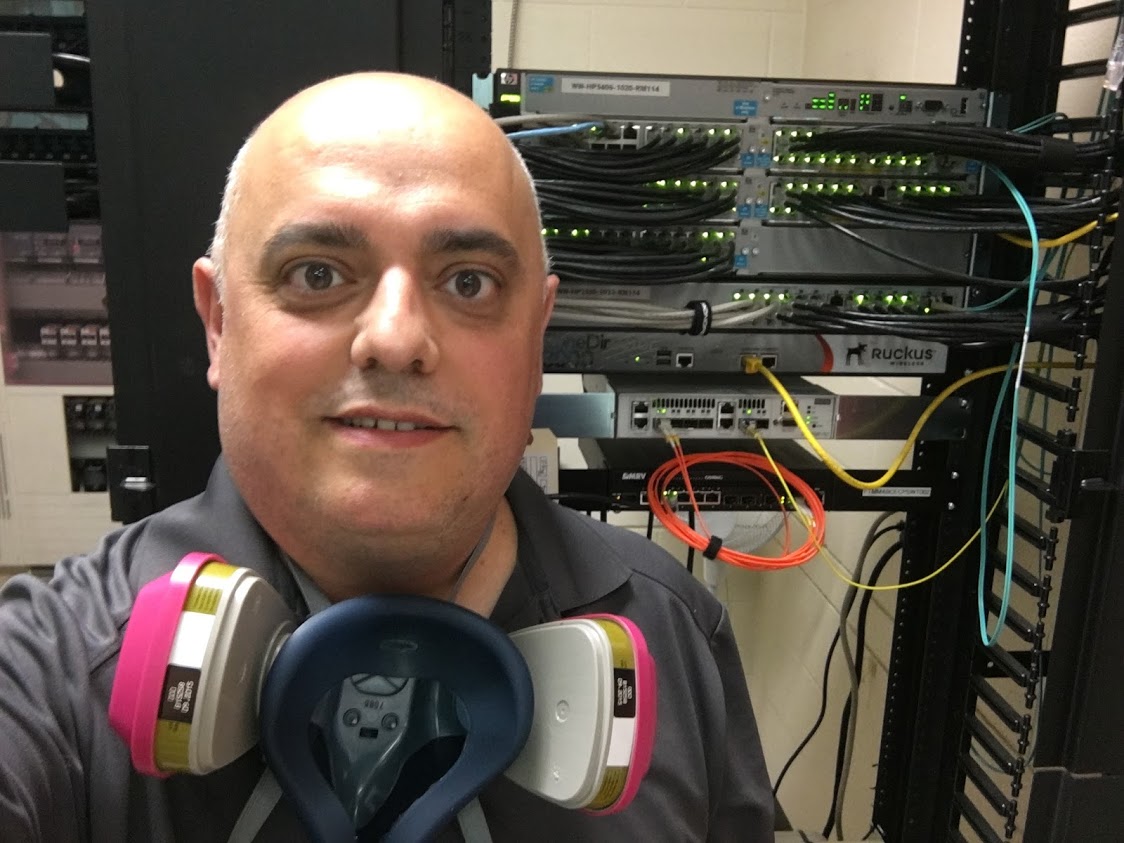 Here's me eating lunch on a normally very busy Franklin Avenue. No traffic, nobody in sight: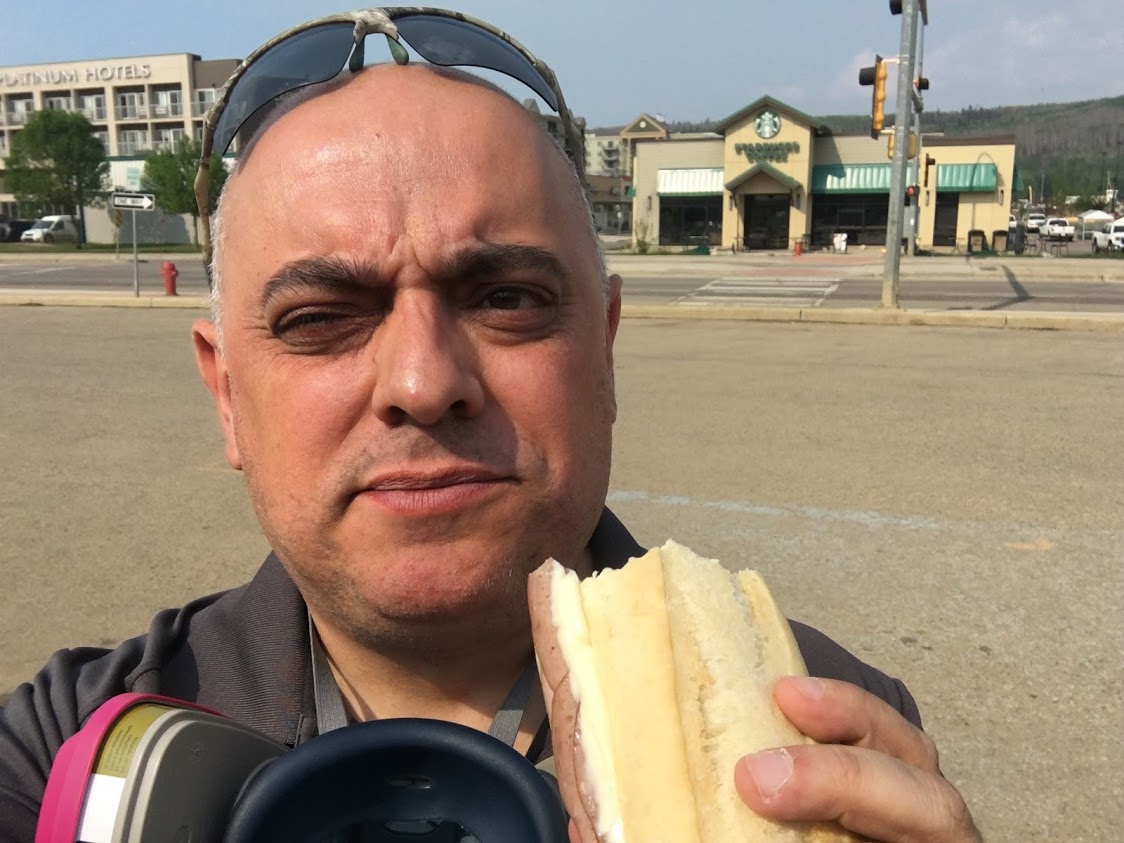 Our family officially returned to Fort McMurray on June 3rd. We had been in the Camp for a month.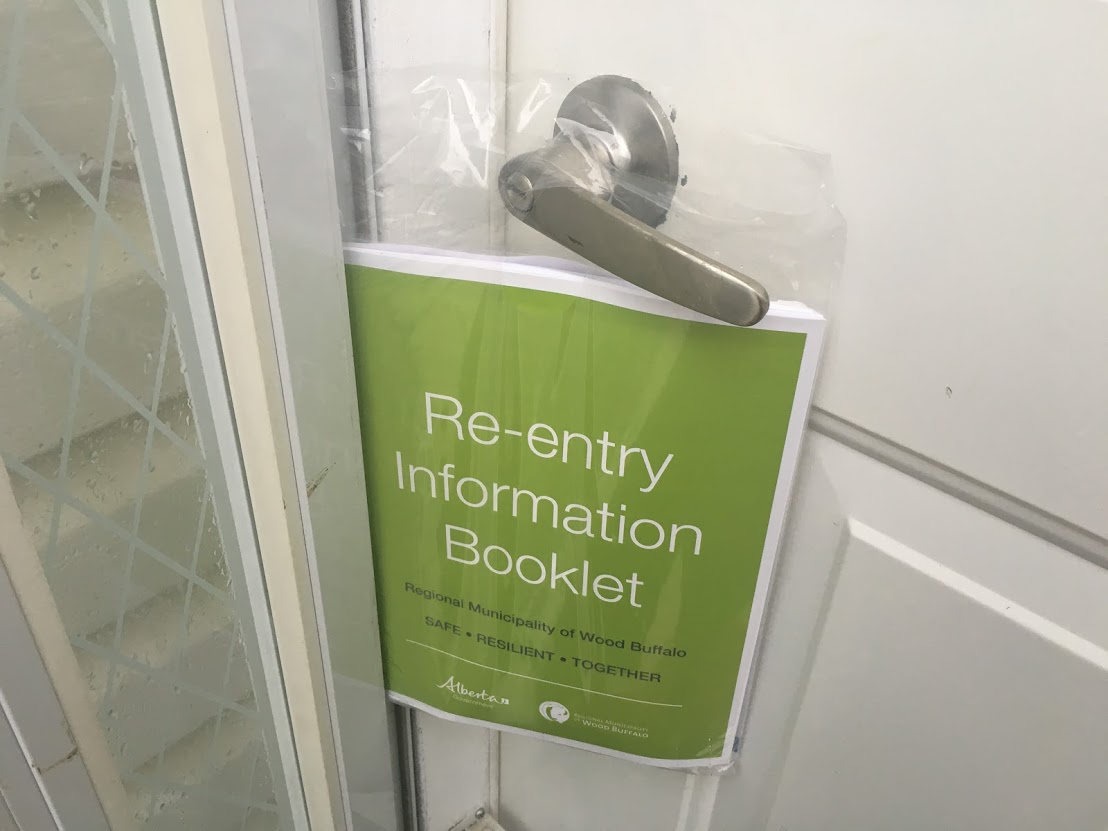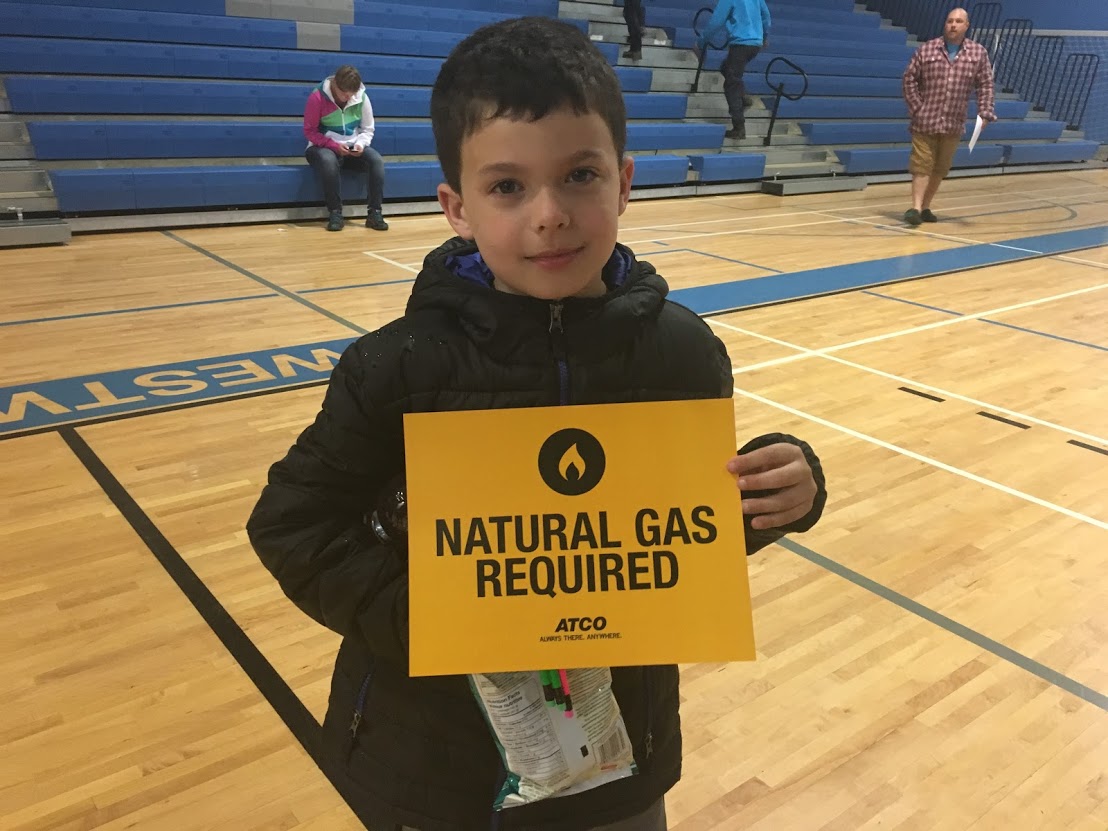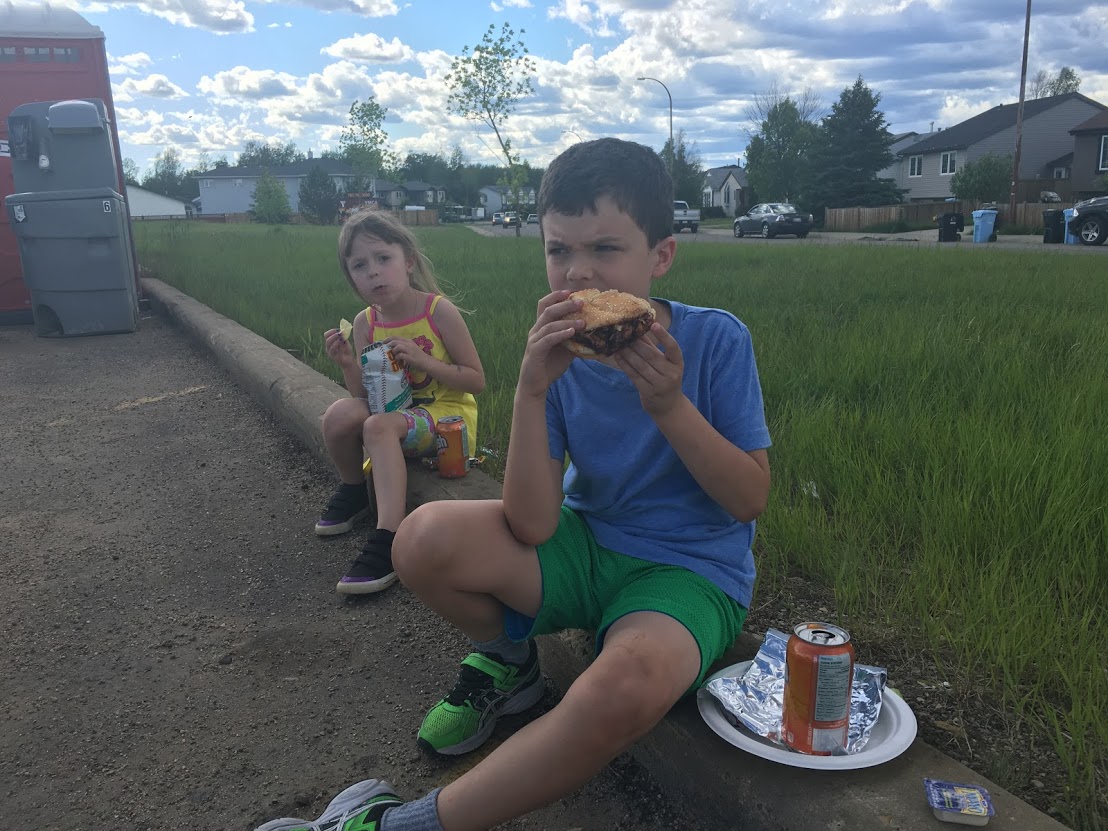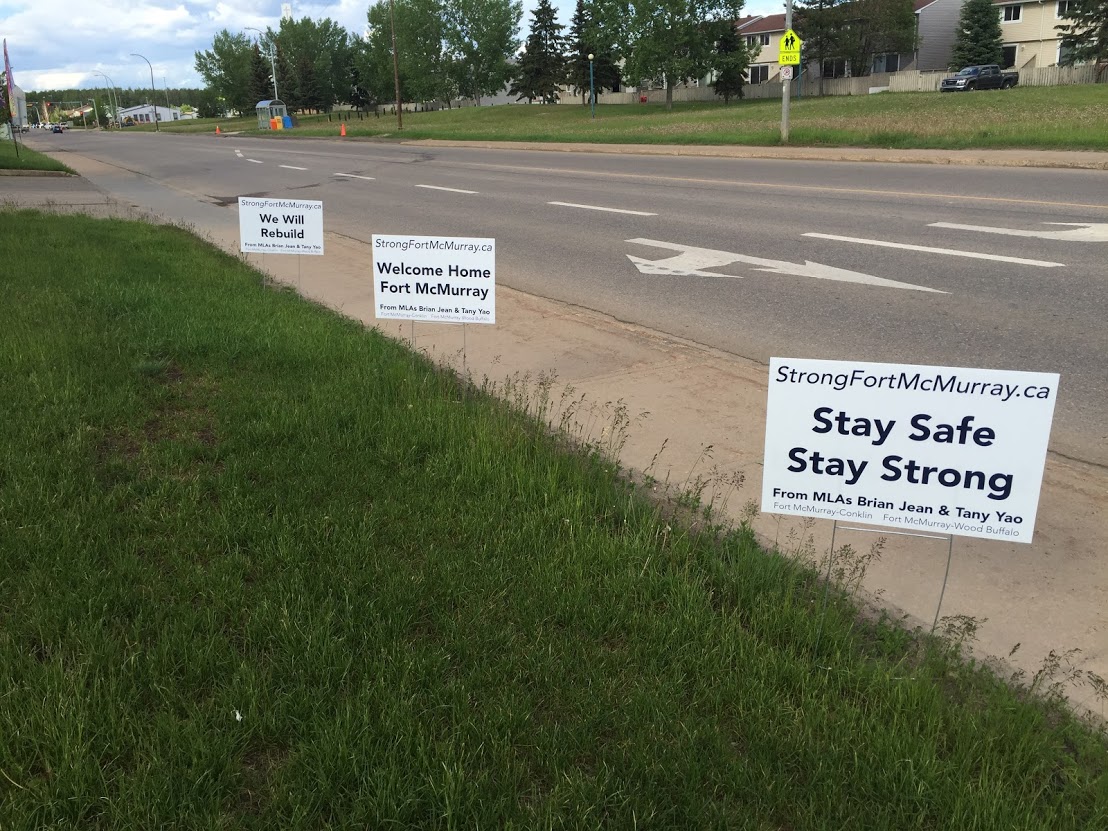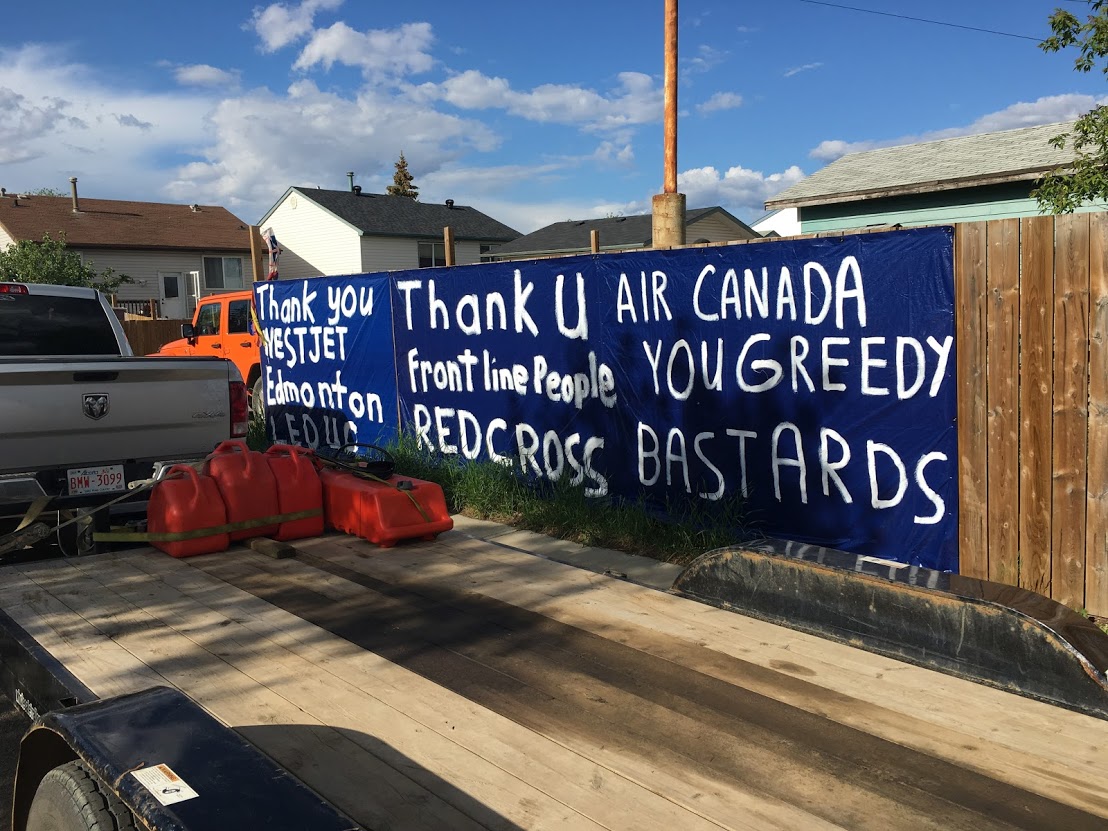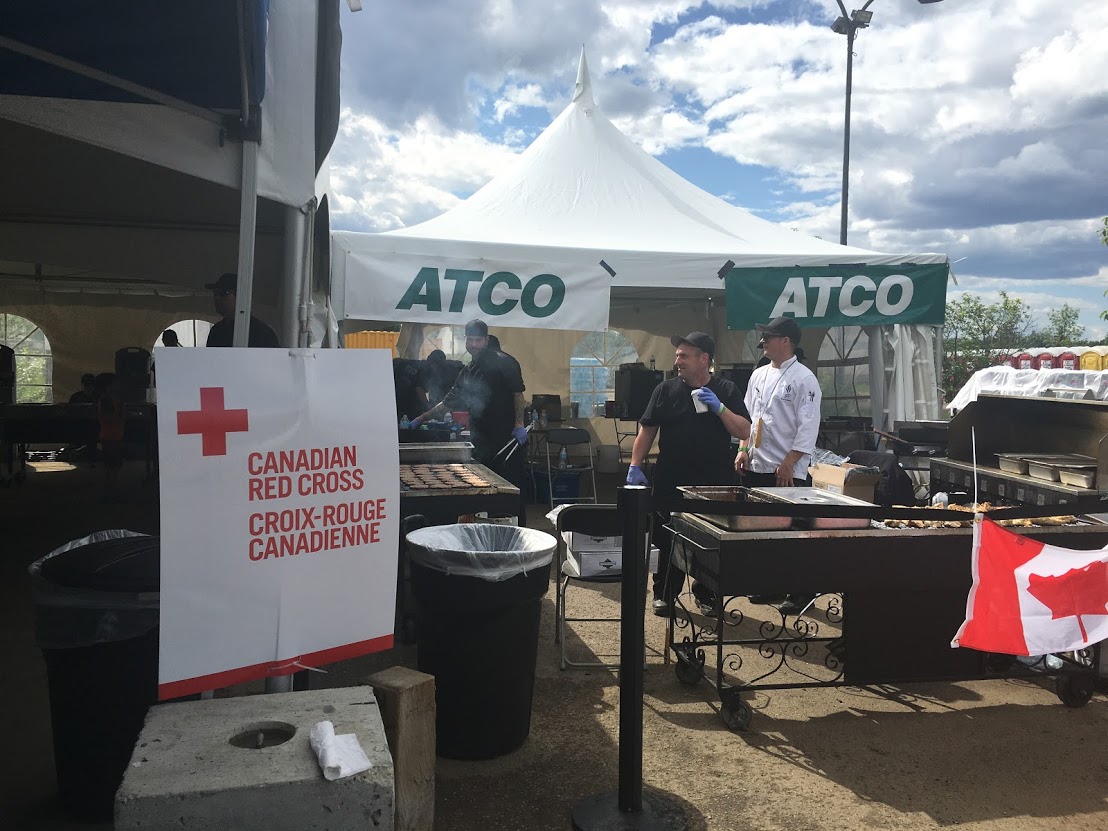 We hung out for a few days, just to get our lives back in order.
 
Right back where we started, at the dog park!
There wasn't much to do -- the schools were closed, and many people were just coming back to check on their houses and then leaving again. We did the same. Once everything was settled, we went to Portugal for the rest of the summer.