Saucy Madeira Steak with Batatas Fritas
Madeira is a Portuguese wine that is made in the Madeira Islands. It is made in a variety of styles: dry, as an appetizer wine or as a dessert wine. There are cheaper versions of Madeira wine that have salt and pepper added for cooking.
When visiting Miguel's father's restaurant in Newfoundland, Tino would always prepare his version of this steak for Miguel. I never tasted it, to be honest I don't care for mushrooms and I don't like my steak medium rare.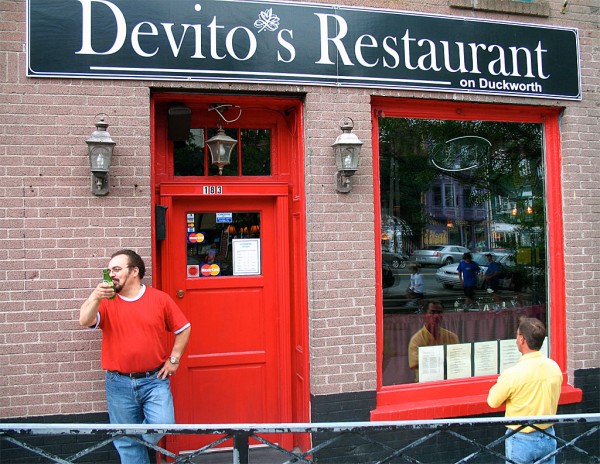 Then, one day while watching the Food Network I saw the last half of a program that made Madeira pork chops. I decided to use my own instincts and create my own recipe for Madeira steak. I serve it with home made fries thinly sliced with a mandoline and deep fried until crispy.
If you don't have any Madeira wine on hand a good red wine will work well with this recipe. If you like creamier sauces you could also add some heavy cream.
I use button mushrooms for my sauce but if you use mushrooms that need to be reconstituted you can also use some of that liquid into your sauce for a more intensified mushroom flavor.
I'm not sure how my Madeira Steak compares to Tino's, but Miguel loves it.
Ingredients
2 tbsp of butter
2 tbsp of olive oil
8 medium size mushrooms quartered
2 shallots finely chopped
1 tbsp of minced garlic
2 (5 ounce) beef tenderloin steaks or the cut of your choice
1 cup of beef broth
1 cup of Madeira wine
2 tbsp of flour
Salt and pepper to taste
Preparing the steak
Season beef with salt and pepper
Heat olive oil in a skillet. Place steaks in skillet and cook steaks to desired doneness. Remove steaks from skillet, set aside and cover with foil to keep warm.
Melt 2 tbsp of butter in same skillet. Add shallots and sauté for approximately 3 minutes; add garlic, sauté for another minute. Add mushrooms to the skillet and sauté until tender approximately 10 minutes.
Add the 2 tbsp of flour to mushroom mixture, stir and cook off flour for approximately 2 minutes
Add the beef broth and Madeira wine to the mixture and bring to a boil, sauce will thicken, reduce heat.
Add the steaks to heat through and serve