Watch live sports with Acestream
How to watch soccer, football, or any other Acestream online easily with Windows.
(For the Mac version of this, check out Watch Acestream on Mac.)
So you want to watch a Football or Soccer stream on your computer, but you're afraid of installing shady Russian software.
Don't worry, the fine developers of Soda Player have you covered.
Head on over to http://www.sodaplayer.com and download.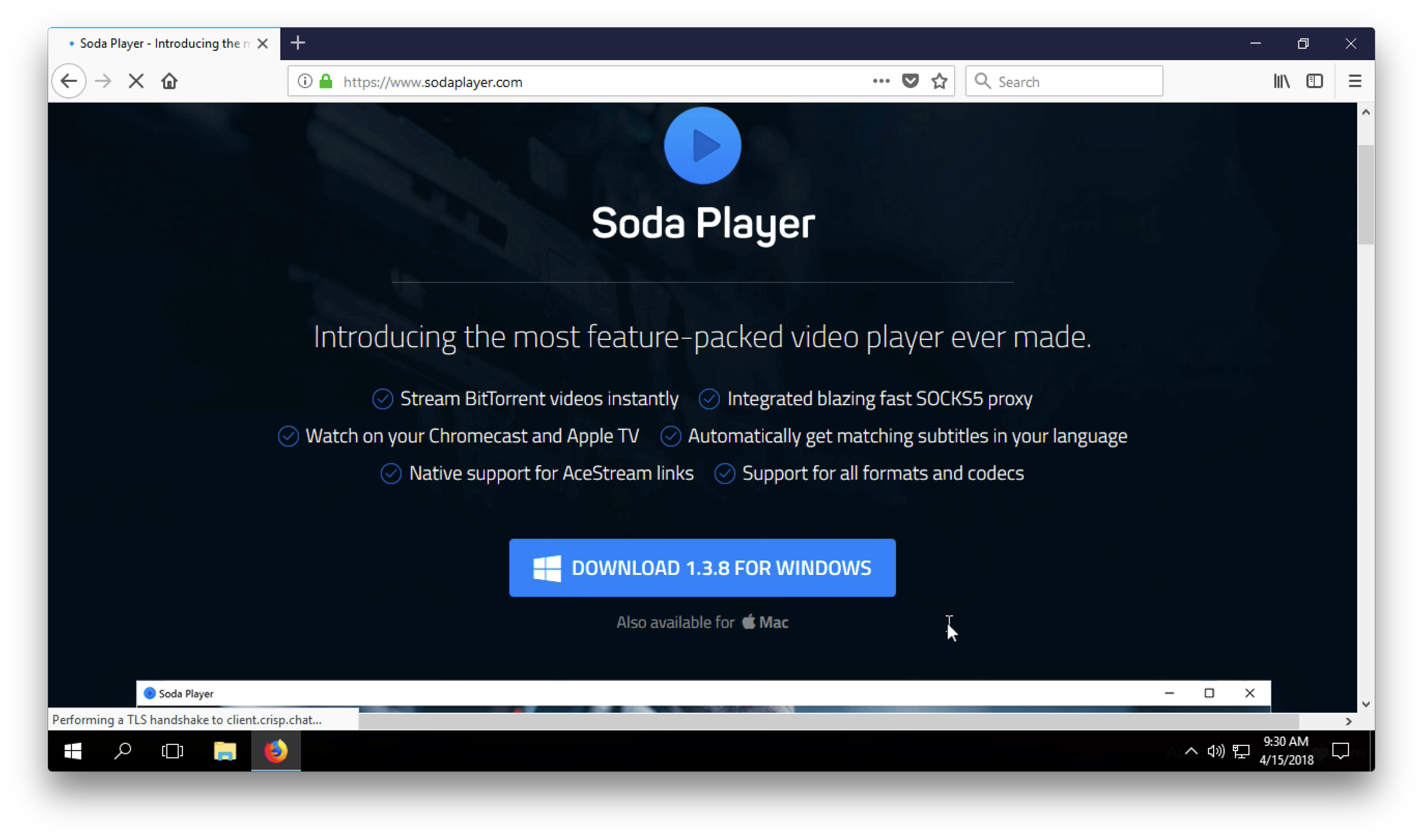 Once you've downloaded Sodaplayer, install it, and it will start up.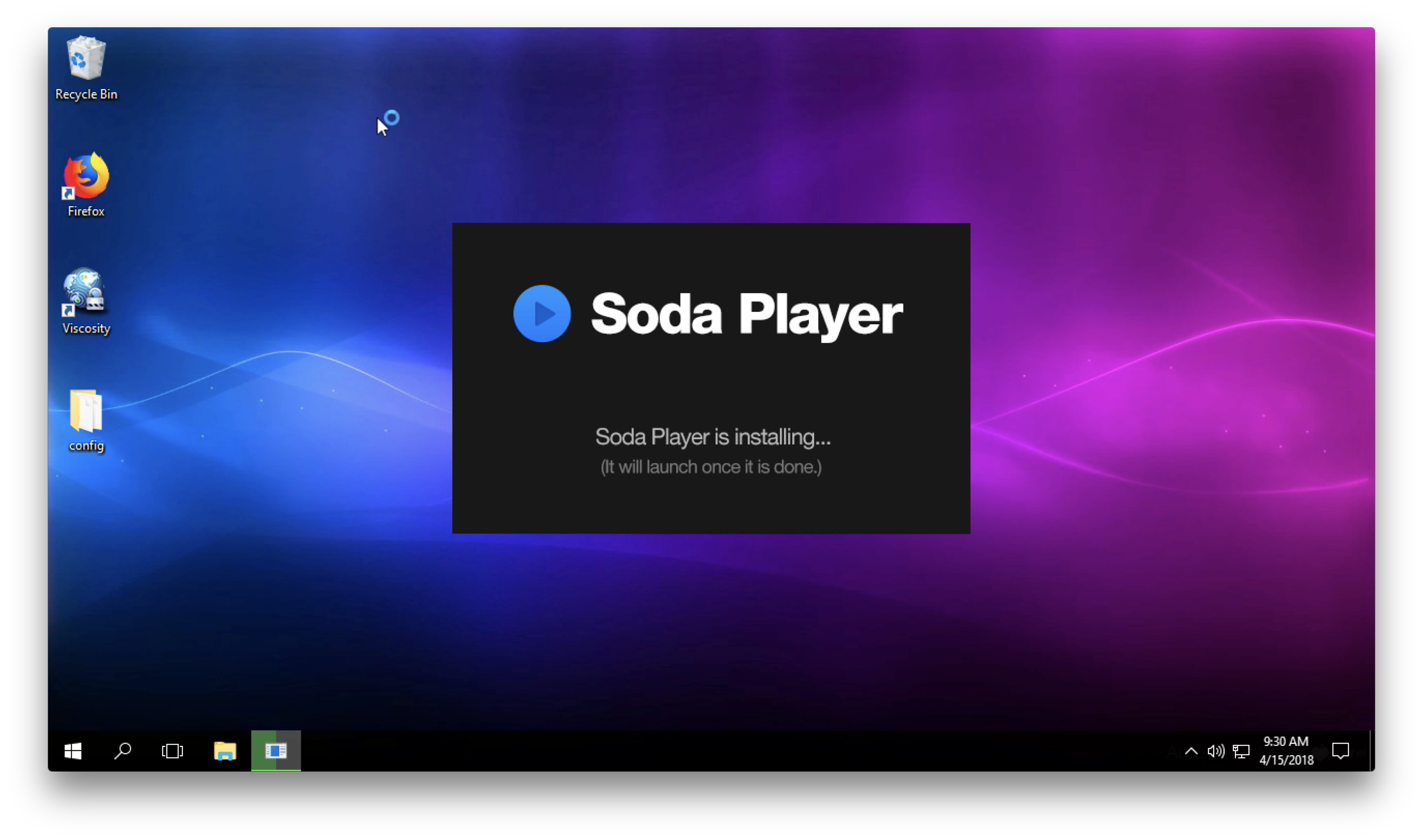 Grant network access if it requests it.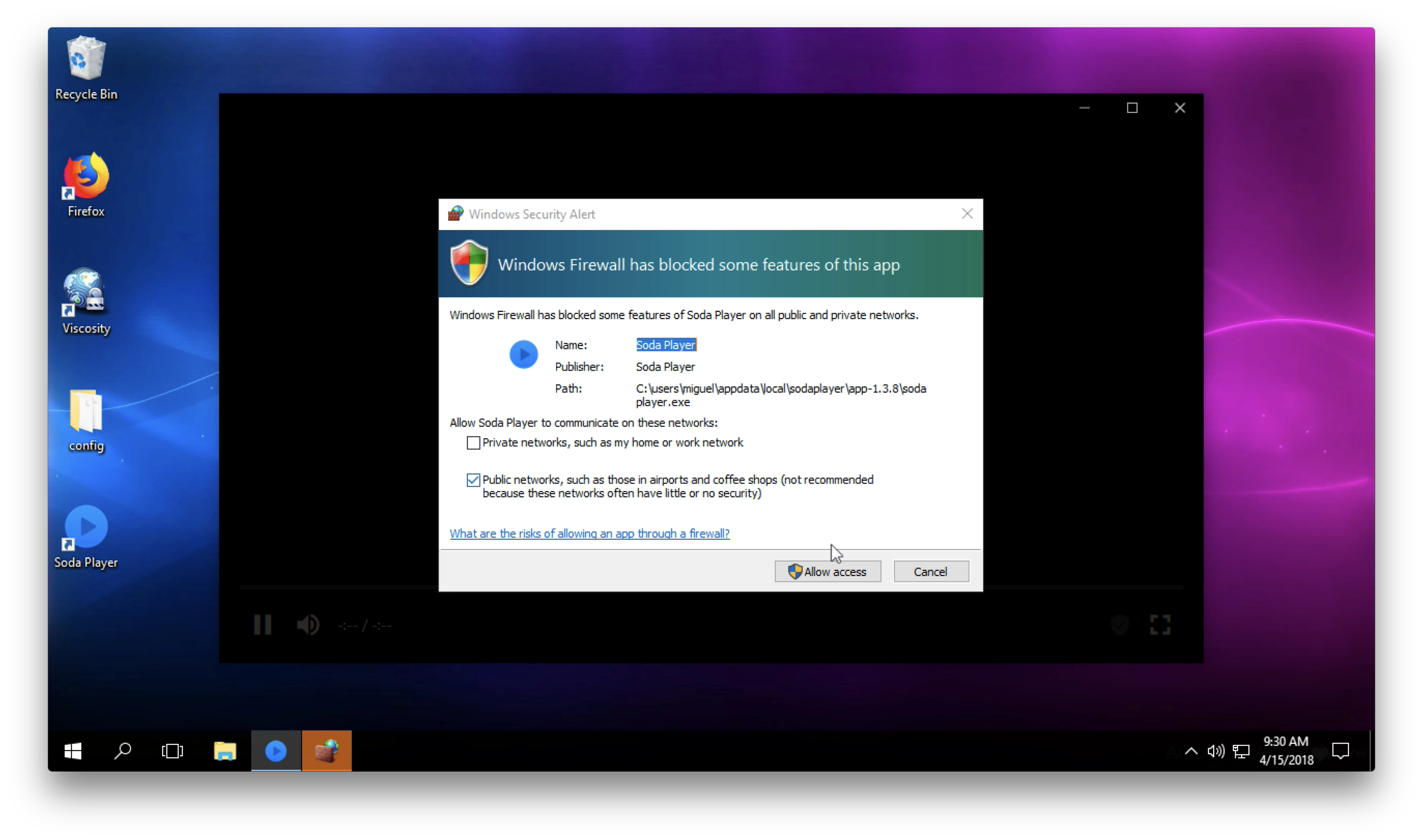 Ok, so now we're ready to go. We need to find an Acestream link to watch. There are plenty of sites out there that share these. I like http://reddit.com/r/soccerstreams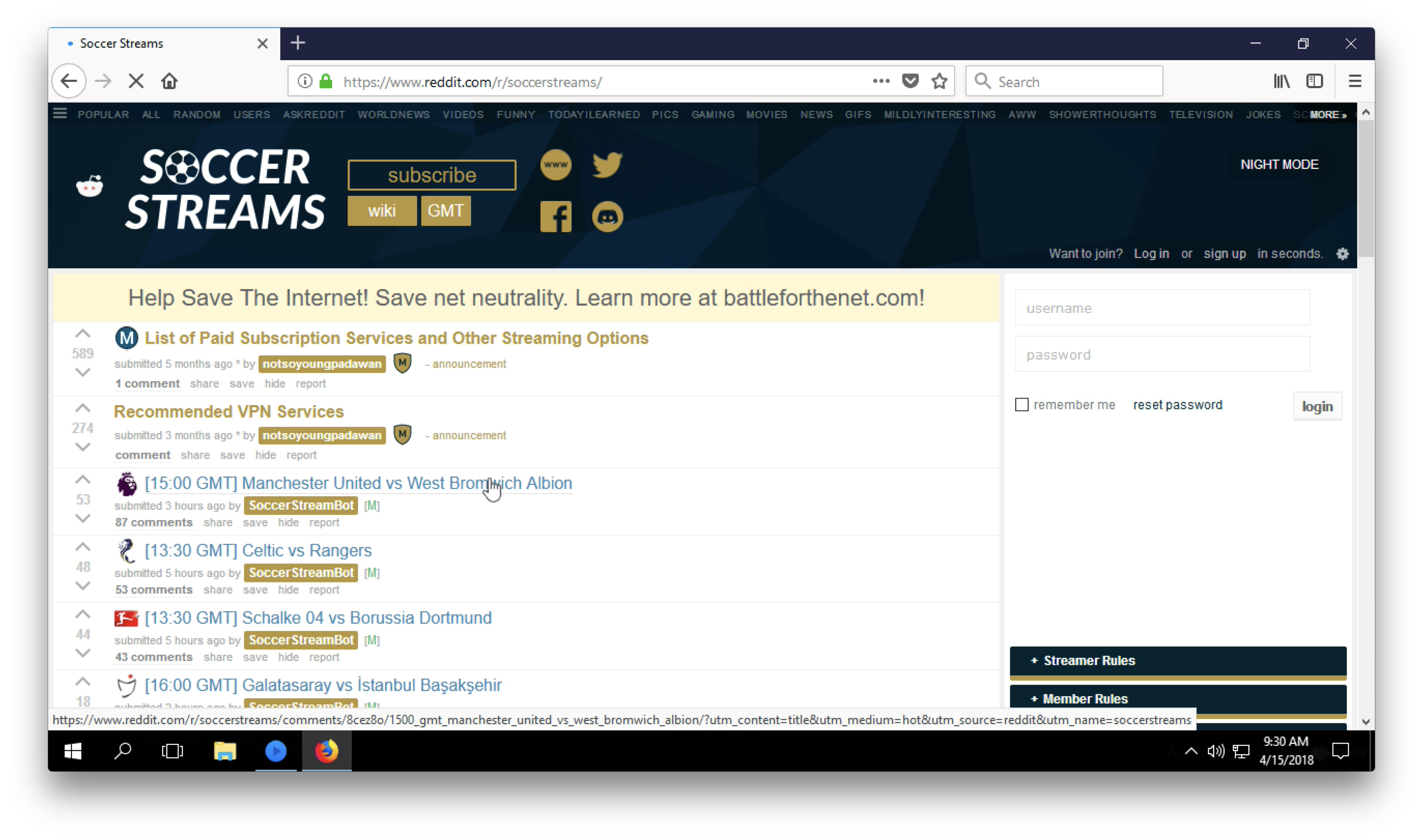 Find a game in progress, and search for an acestream URL like this one: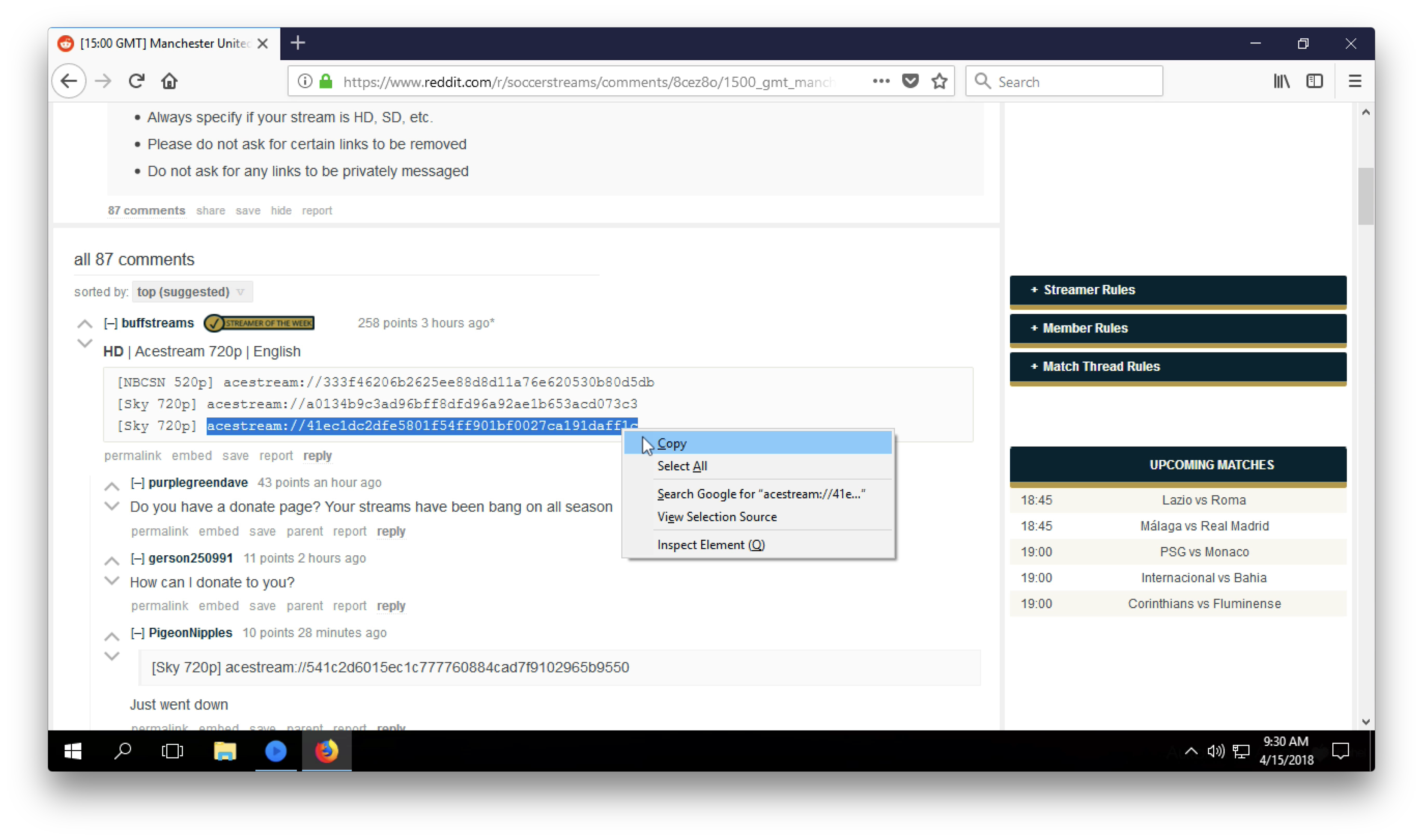 Copy and paste that URL back in Sodaplayer.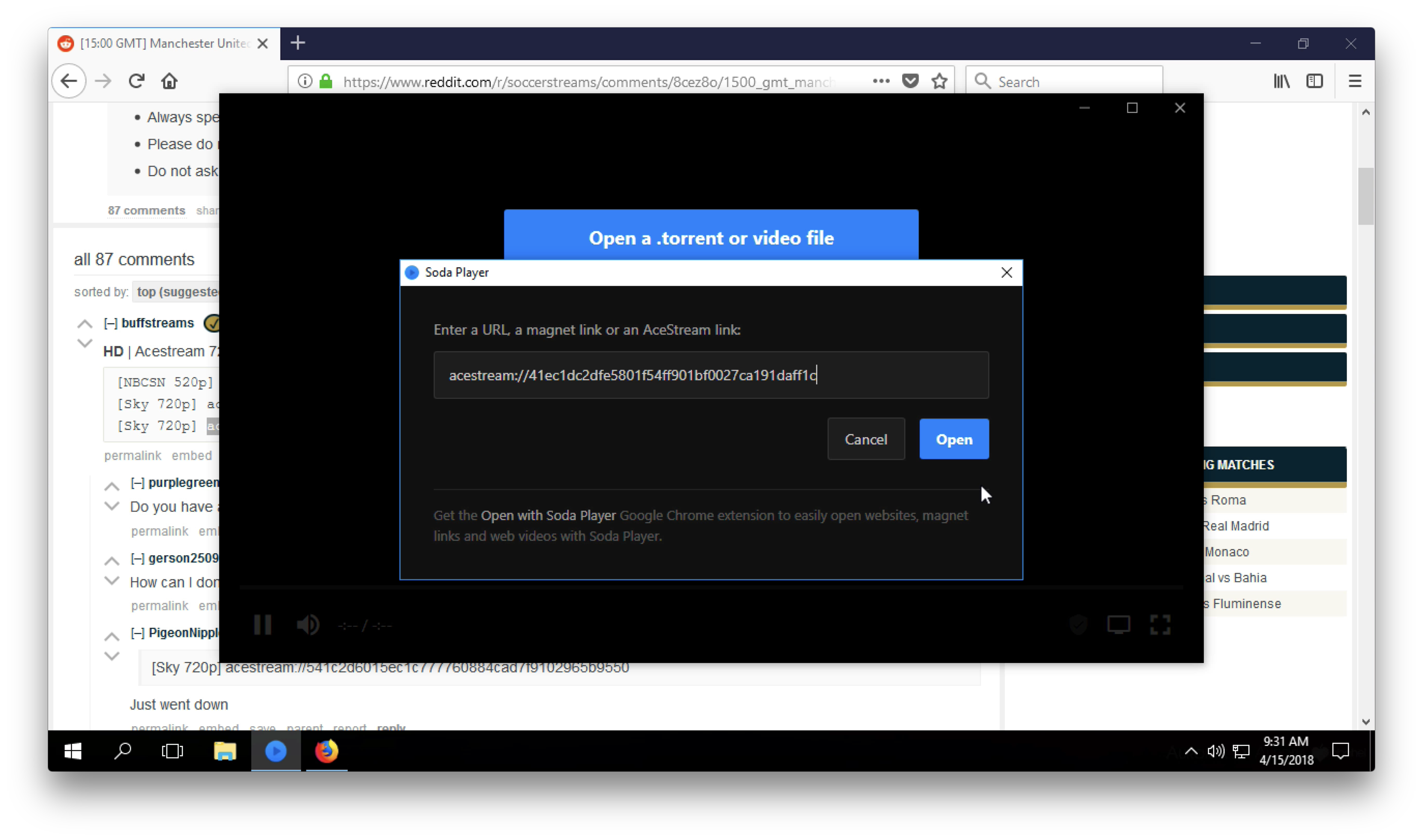 The first time you play an Acestream link in Sodaplayer, it will want to download some dependencies. It's basically installing a version of Acestream inside of Sodaplayer. Pretty ingenious if you ask me :-) Be patient. You may have to allow access through your firewall again once it's ready to stream.

And there you go, after some buffering, the acestream should be playing on your computer.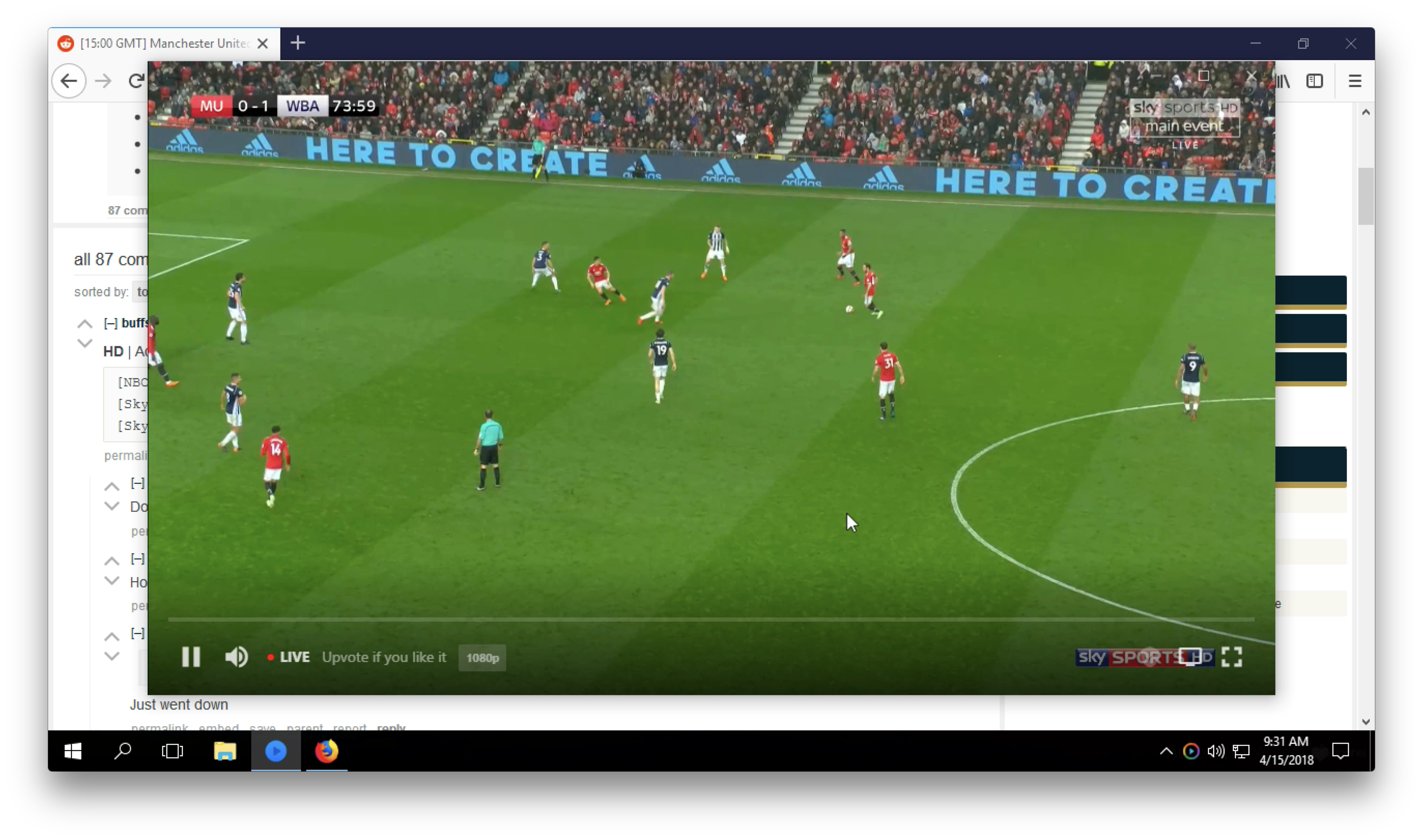 Some further notes:
Obviously you need a decent internet connection to stream 1080p video.
If you find it's buffering all the time, try a different URL. Acestreams are like live torrents -- the more people watching, the better the stream. Popular streams are always best.
Some ISPs detect and slow down your connection if they think you are torrenting. If that's happening, you may want to look into a VPN.
If you have a Mac, this works great too: Watch Acestream on Mac